'We are coming for you' message on abuse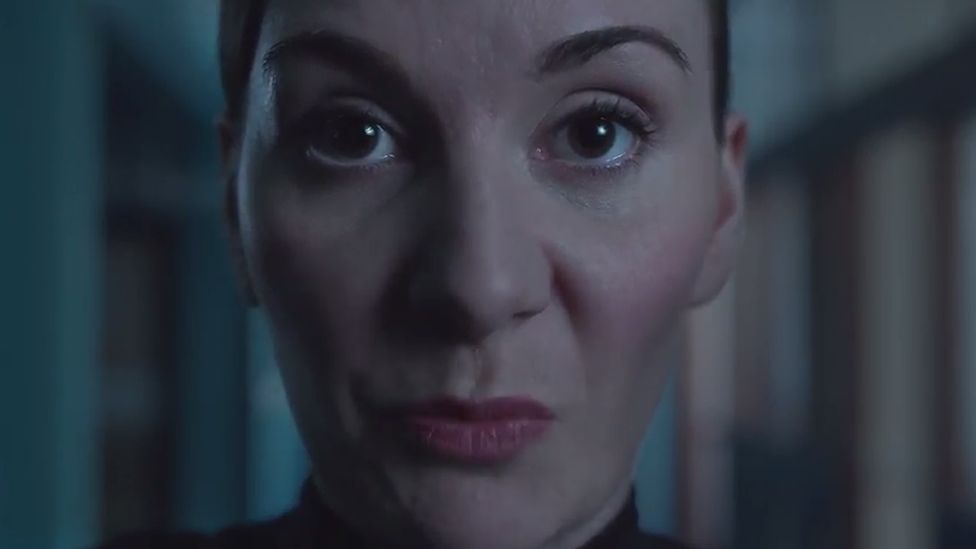 Police Scotland has warned domestic abusers "we are coming for you" in a Christmas crackdown on offenders.
The force highlighted a 25% rise in reports of domestic abuse over the festive period last year.
It received an average of 199 reports of domestic incidents every day between Christmas Eve 2016 and 5 January 2017, compared to 158 at other times.
The #every9minutes campaign will highlight the problem of physical and emotional abuse.
It uses the language and controlling behaviours heard by victims to target the perpetrators.
Launching the campaign, Assistant Chief Constable Gillian MacDonald said officers would not tolerate any form of domestic abuse.
She added: "Domestic abusers want to control the actions and thoughts of their victims, this can take the form of violence but equally it can be threats or other abuse which demean their victim, destroying their confidence, and isolating them financially or from family and support.
"This type of abuse is often subtle and not necessarily as obvious as physical violence. However, this behaviour is equally as damaging, with some saying it can be worse than physical violence.
"Our officers are called to a domestic incident on average every nine minutes. Over Christmas this increases. Domestic abuse affects every community regardless of ethnicity, religion, gender, age or sexual orientation.
"We will not tolerate domestic abuse. If you commit domestic abuse there will be consequences. We are coming for you."
The four-week campaign will run in cinemas, on radio and online, at a cost of £22,500.
It will encourage people to report abuse and point victims towards organisations that will be able to help.
The campaign has been welcomed by Justice Secretary Michael Matheson.
He said: "Even though we know it happens every year, it's no less disheartening to find police experience a surge in domestic abuse calls during the festive period.
"This Police Scotland campaign is an excellent challenge to all perpetrators, reminding them that police officers take a zero tolerance approach and are fully prepared to take on what is one of society's most insidious crimes."
Mr Matheson said that if the bill is passed by parliament, it will make psychological abuse and coercive control a criminal offence.
"I want victims of domestic abuse to know they will be taken seriously and be supported by the justice system even if it seems like they are alone," he said.
"If passed by parliament, this legislation will deliver more effective powers to pursue perpetrators, helping us on our way to eradicate domestic abuse from our society."
Related Internet Links
The BBC is not responsible for the content of external sites.