John Byrne painting features on first minister's Christmas card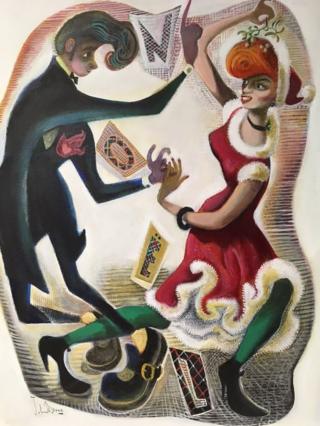 A painting by artist and writer John Byrne will feature on the first minister's Christmas card this year.
Say It With A Kiss! depicts a couple about to share a kiss under the mistletoe.
First Minister Nicola Sturgeon said she was "absolutely thrilled" by the image.
The original artwork will be auctioned next year, with the proceeds going to four charities - Food Train, Sciaf, Scottish Women's Aid and the Teapot Trust.