Scotland's papers: 70,000 oppose killer's sentence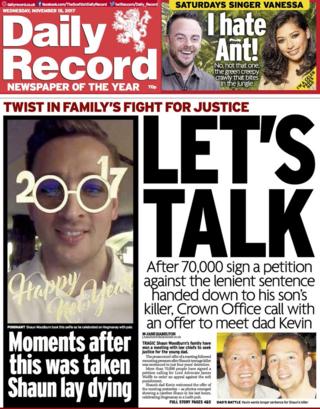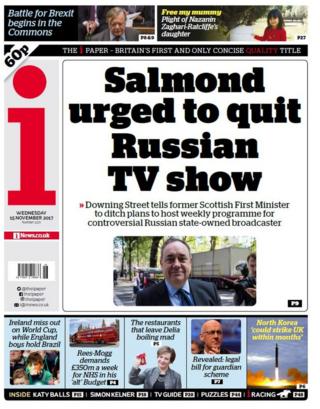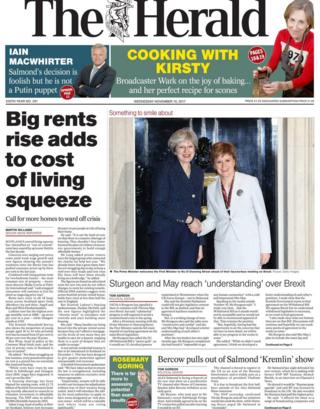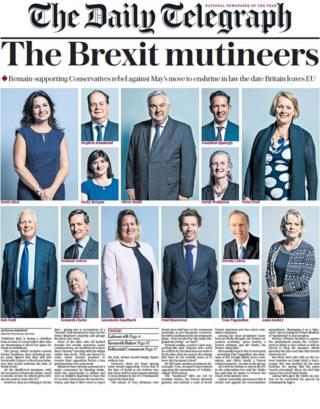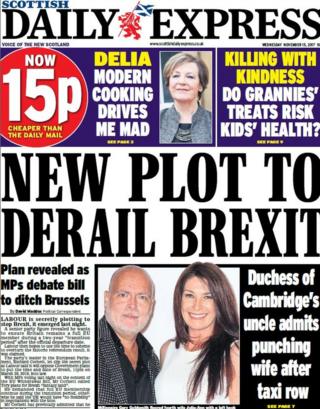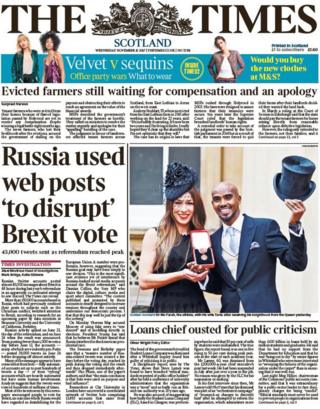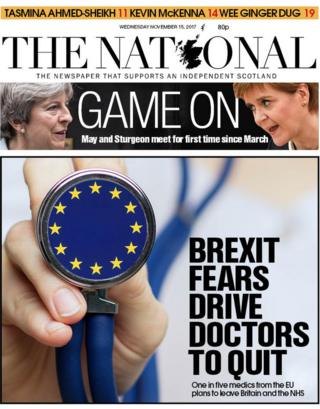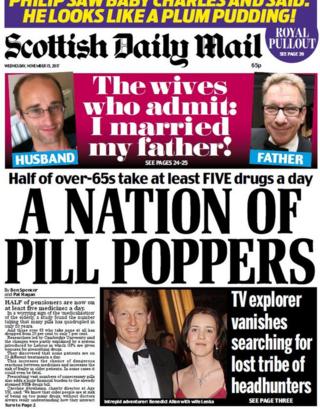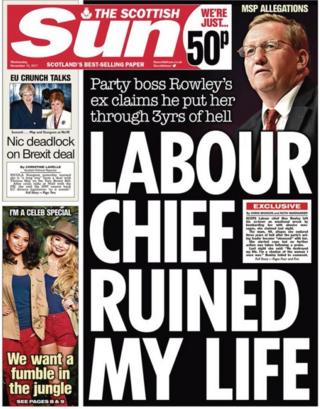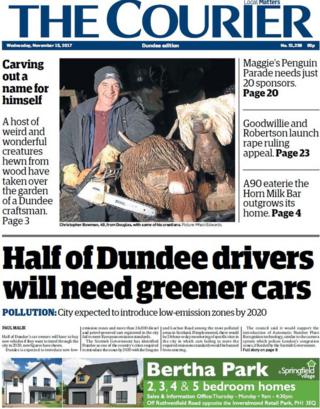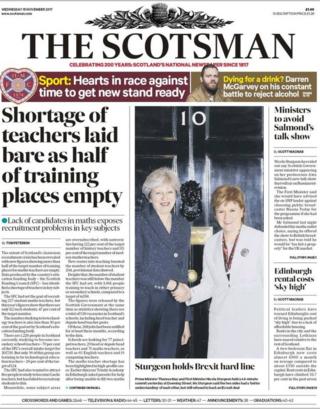 Shaun Woodburn's family have won a meeting with law chiefs to seek justice for the young dad, writes the Daily Record. The paper says that the meeting followed mounting pressure after Shaun's teenage killer was sentenced to just four years' detention, prompting more than 70,000 people to sign a petition calling for a review.
In other news, the i newspaper claims that Downing Street has urged Alex Salmond to ditch plans to host a controversial new chat show on state-funded Russian TV. It comes after the former first minister drew fierce criticism for announcing that he will present his own weekly show on Russia Today from Thursday.
The Herald exclusively reveals that Mr Salmond is facing a "boycott" of his new chat show after House of Commons Speaker John Bercow withdrew as an early guest.
Under the headline The Brexit Mutineers, The Daily Telegraph publishes the pictures of 15 Tory MPs who the paper says are set to rebel against Theresa May's plans for Brexit.
Also on Brexit, the Scottish Daily Express claims that a "secret plot" to keep Britain under Brussels rule has been revealed by Labour's leader in the European Parliament, Richard Corbett.
Meanwhile, Russian Twitter accounts posted almost 45,000 messages about Brexit in 48 hours during last year's referendum in an apparently co-ordinated attempt to sow discord, The Times reveals.
Nearly one in five doctors from EU countries working in the NHS have made plans to quit the UK, according to research by the British Medical Association published in The National.
The Daily Mail contends that the UK is a "nation of pill poppers" after a survey found half of pensioners were taking at least five drugs a day, in what the Mail claims is a worrying sign of the "medicalisation" of the elderly.
The Scottish Sun leads with anonymous claims from a woman who has accused the interim Scottish Labour leader Alex Rowley of leaving her an "emotional wreck" following their relationship. The paper says that police investigated the 49-year-old woman's complaint that the politician had sent her abusive texts, but took no further action.
Half of Dundee's car owners will have to buy new vehicles if they want to travel through the city in 2020, as the city discusses introducing new low emissions zones, according to The Courier.
Scotland's classroom recruitment crisis has been laid bare by new figures showing more than half of the target number of training places for maths teachers are empty, reports The Scotsman.