Baby girl for Sir Andy Murray and wife Kim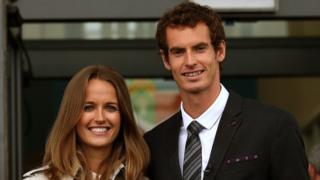 Sir Andy Murray's wife Kim has given birth to a baby girl.
The couple, who married in 2015, already have a daughter, Sophia, who was born in 2016.
The news emerged less than 24 hours after Andy Murray attended a charity tennis event at the SSE Hydro in Glasgow.
The match against Roger Federer was the first time Murray had played in public since suffering a hip injury at Wimbledon.
The couple's second girl is understood to have been born in England a "couple of weeks ago".
Both Kim and the new baby are believed to be doing well.
'Little playmate'
Sir Andy's grandmother, Shirley Erskine, told the BBC that she was "delighted" and was "looking forward to a cuddle".
Speaking ahead of a trip to London to meet her new great-granddaughter, she said: "All's well, which is the main thing.
"She's a little playmate for Sophia, who I'm sure will be equally thrilled."
Mrs Erskine of Dunblane remained tight-lipped on the question of a name for the newest addition to the Murray household.
She said: "I'm sure they've got that all worked out.
"We'll find out this weekend. I don't really know much at the moment because we haven't seen her. But we're looking forward to having a little cuddle and a little play with Sophia, who is running about all over the place and chattering."
When asked if her great-granddaughters would be future Wimbledon partners, Mrs Erskine laughed and said: "Not in our lifetime unfortunately - but we'd like to think so."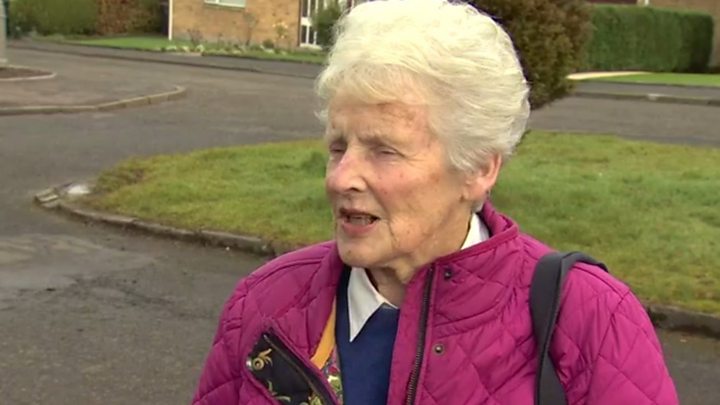 The news was also welcomed by Scotland's first minister.
Nicola Sturgeon tweeted: "Congratulations to Kim and Andy (and to granny @JudyMurray too)."
The couple announced in July that Kim was expecting a second child.
At the time Murray spoke about how his family were the most important thing in his life and how becoming a husband and father had helped his tennis.
About 11,000 fans packed into the Hydro in Glasgow for the Andy Murray Live exhibition match on Tuesday night, which the Scot lost to Federer - the current world number two - 6-3 3-6 10-6.