Scotland's papers: Tax hike blamed for whisky sales 'tumble'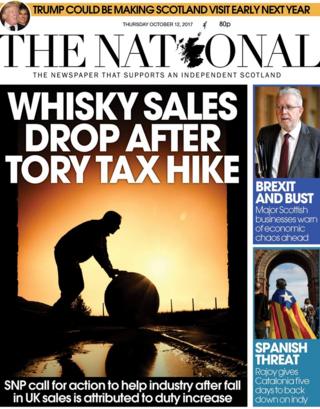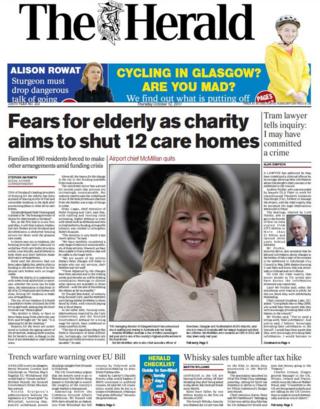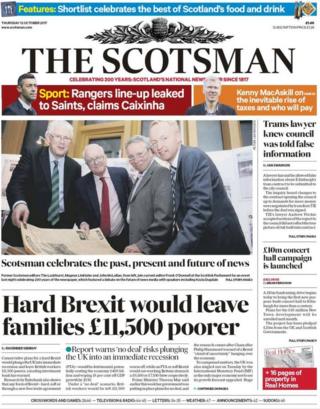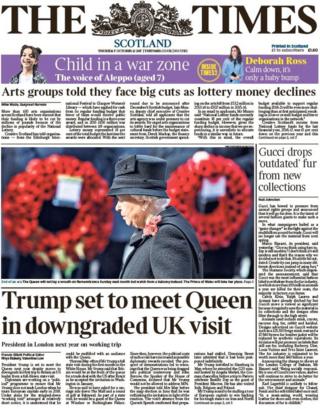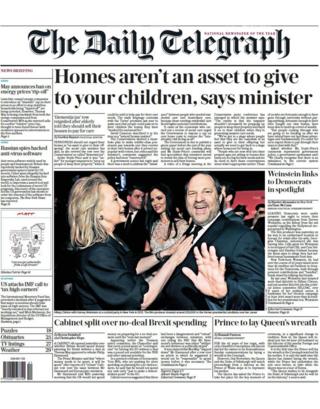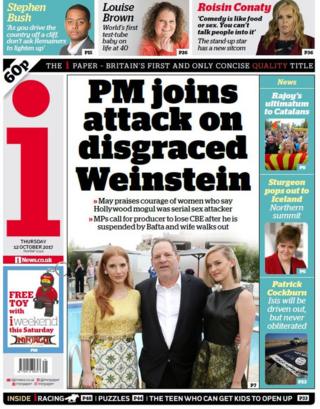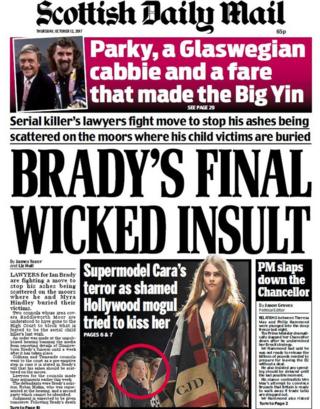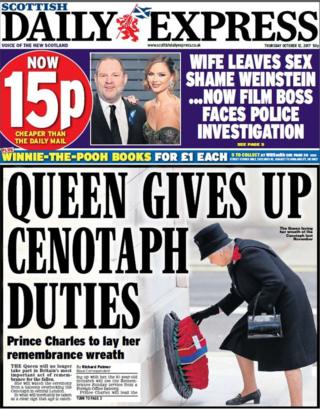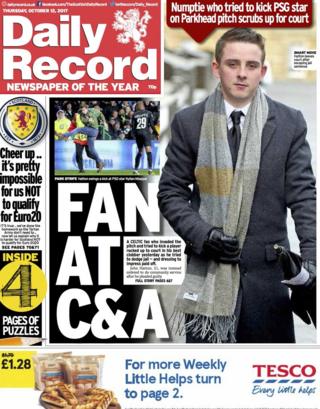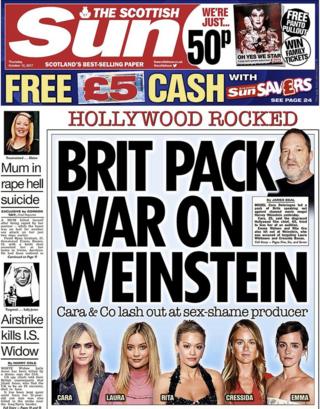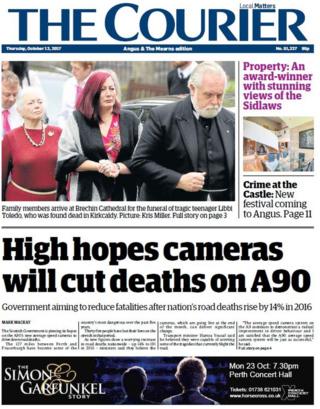 Whisky sales in the UK have "plummeted" after Chancellor Philip Hammond hiked excise duty on a bottle by 36p in March's Budget, according to The National.
The Herald also covers the story on its front page and writes that official HM Revenue and Customs figures show 36.7 million bottles were sold in the world's fourth biggest market for Scotch in the first six months of 2017 - down from 37.7 million in the same period last year.
The paper also reports that one of Scotland's leading providers of housing for the elderly has been accused of leaving scores of frail and vulnerable residents in the dark after announcing plans to close all its care homes.
The Scotsman quotes research from an investment bank that Conservative plans for a hard Brexit would plunge the UK into immediate recession and leave British workers £11,500 poorer.
US President Donald Trump is set to meet the Queen next year, despite moves to "downgrade" his first trip to Britain as US leader from a full-blown state visit, writes The Times.
Pensioners with care needs must stop regarding their homes as "an asset to give to their offspring", the UK's Social Care Minister Jackie Doyle-Price has said. The Daily Telegraph says the minister's comments have revived the row over the Conservatives' so-called "dementia tax".
Theresa May has joined the attack on the disgraced film producer Harvey Weinstein, according to the i newspaper. The paper writes that the prime minister has praised the women who have come forward to say the mogul is a serial sex abuser.
Meanwhile, the Scottish Sun writes that model Cara Delevigne has led a "pack of Brits" speaking out against Harvey Weinstein, after publically saying he tried to kiss her at an audition.
Lawyers for serial killer Ian Brady are fighting a move to stop his ashes being scattered on the moors where he and Myra Hindlay buried their victims, claims the Daily Mail.
Prince Charles will lay a wreath at the Cenotaph on behalf of the Queen on Memorial Sunday amid fears over the 91-year-old's health, writes the Scottish Daily Express.
"Sharply-dressed" John Hatton avoided jail yesterday for running to on to Celtic Park and attempting to kick PSG star Kylian Mbappe during last month's Champions League match, according the Daily Record.
The Scottish government is "pinning its hopes" on the A90's new average speed cameras to drive down road deaths on the road, says The Courier.