Conservation groups unite over Coul links golf course plans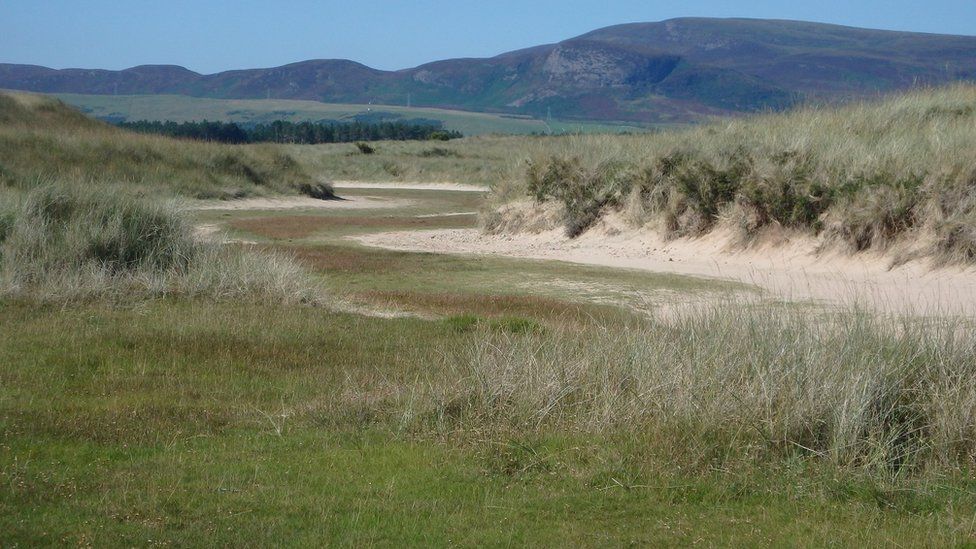 A group of conservation charities is urging the public to object to a planning application for a Sutherland golf course.
They said the 18-hole championship course would be on land they called "an irreplaceable piece of Scotland's natural heritage".
American billionaire Mike Keiser and his partners want to build the course on an area known as Coul links.
They said protection of the area was a "top priority" in their plans.
The links lie north of Dornoch, between between the popular holiday village of Embo and Loch Fleet, which is recognised for its internationally important salt marshes and dunes.
But six conservation charities - The Scottish Wildlife Trust, RSPB Scotland, Buglife Scotland, Plantlife Scotland, Butterfly Conservation Scotland and the Marine Conservation Society - said the golf course would destroy one of Scotland's last remaining coastal dune systems.
They compared the struggle to the one surrounding Donald Trump's development on the Menie Esate in Aberdeenshire.
The conservation alliance urged the public to object to the planning application warning that approval would be a disaster.
Jonathan Hughes, chief executive of the Scottish Wildlife Trust and a former local resident, said: "Coul Links is a truly exceptional stretch of wild, unspoilt coast, valued for its natural beauty by locals and visitors alike.
"It seems extraordinary that this internationally important dune system is under threat from yet another golf course proposal and it's vital we protect it for future generations to enjoy."
A statement from the developers said they had employed environmental experts to assist in the establishment of a golf course layout that would have minimal impact on existing species, habitats and landscape features.
It said: "We fully appreciate the special nature of the site and are confident that the proposals, and the Environmental Impact Assessment undertaken as a requirement of planning, demonstrate that the protection and enhancement of the area has remained a top priority throughout."
The statement said the Coul Links project could generate 250 new jobs and more than £60m into the local economy in the first 10 years and urged people to read the documents supplied with its planning application.
Related Internet Links
The BBC is not responsible for the content of external sites.