Scotland's papers: SNP's cheaper energy pledge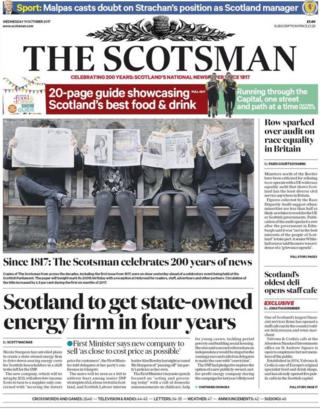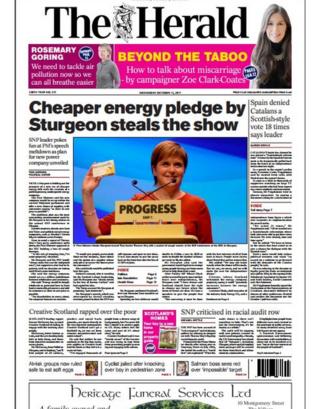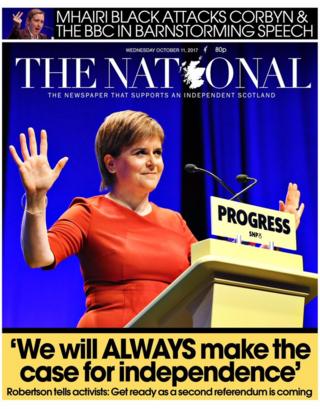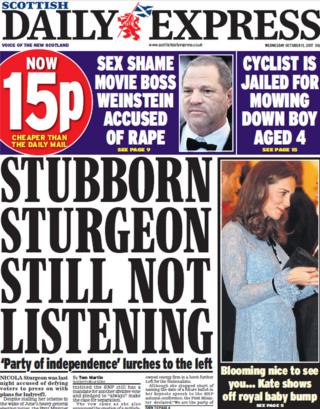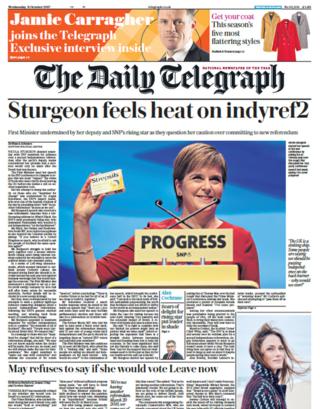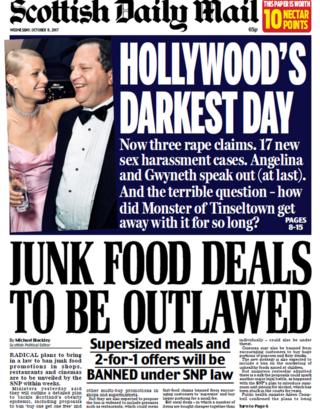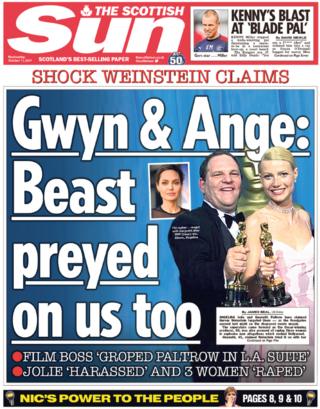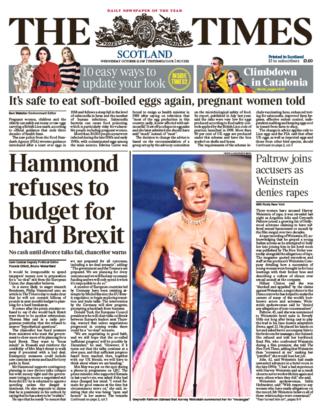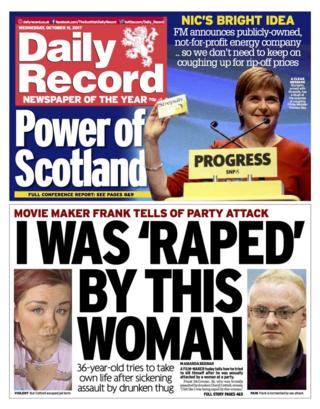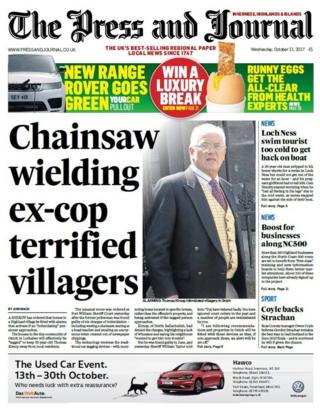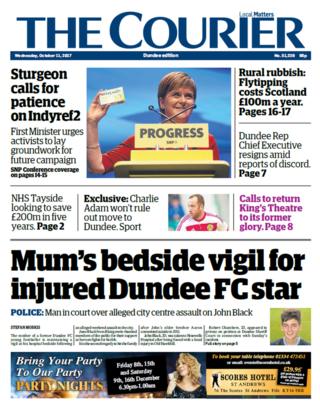 Nicola Sturgeon's speech to her party conference is the focus of many of Scotland's front pages, with The Scotsman highlighting her plans to create a state-owned energy company.
The publicly-owned, not-for-profit company will sell energy to customers "as close to cost price as possible", she told delegates. It was the most "eye-catching announcement" of the SNP leader's closing address, says The Herald.
Her comments on Scottish independence are picked up on the front page of The National. She said the SNP would "always" make the case for independence, the paper reports.
In the Scottish Daily Express, Ms Sturgeon is accused of "defying voters" with her comments on independence and vowed to press ahead with a second referendum on the issue.
She "pleaded with SNP members for patience" over another independence, according to the Scotland edition of the Daily Telegraph, but she was contradicted by her deputy, Angus Robertson, who received a standing ovation when he said the vote would be held "as soon as we can".
Meanwhile, the Scottish Daily Mail reports that the SNP are planning to unveil a new law banning junk food promotions in shops. The paper said the rules could be extended to restaurants, meaning fast-food chains are banned from encouraging customers to "supersize".
The latest allegations against Harvey Weinstein is the other big story in Wednesday's newspapers. The Scottish Sun reports that Gwyneth Paltrow and Angelina Jolie have joined the growing list of women to speak out against the Hollywood movie mogul. He has denied allegations of rape.
A photograph of Ms Paltrow also features on the front page of the Scottish edition of The Times, but the lead story reports that Philip Hammond will not spend tax-payer's money in preparation for a "no-deal" exit from the European Union.
The front page of the Daily Record carries an interview with a Scots filmmaker who was sexually assaulted by a woman at a party. He said he felt like he was "raped".
A sheriff has ordered that homes in the Highland village of Onich are fitted with alarms that activate if an "intimidating" pensioner approaches, according to the Inverness, Highlands and islands edition of the Press and Journal.
The Dundee edition of the The Courier reports that the mother of a former Dundee FC youth player is maintaining a vigil at his bedside after he was the victim of an alleged assault at the weekend.