Scotland's papers: Trainee teachers' £20,000 'sweetener'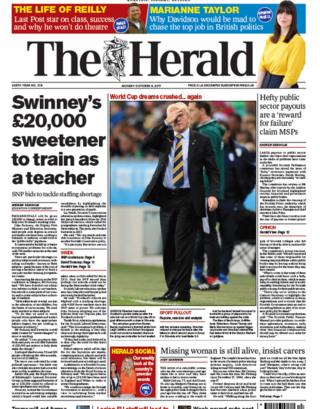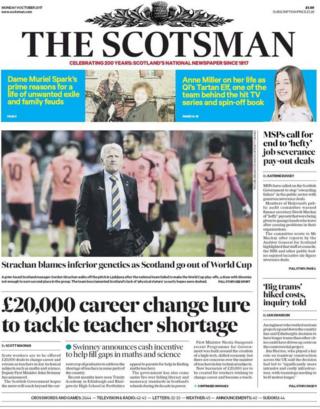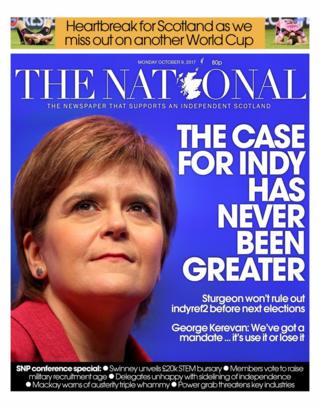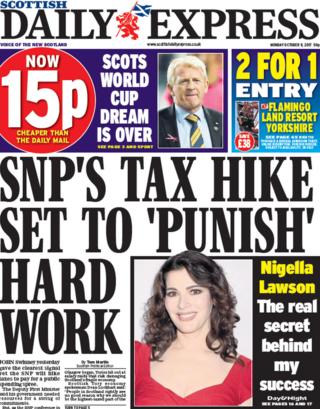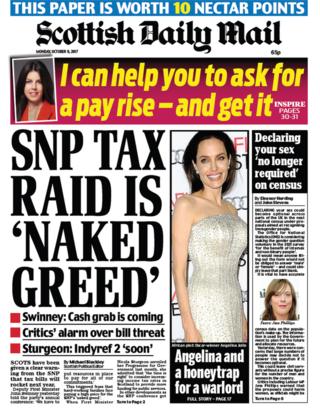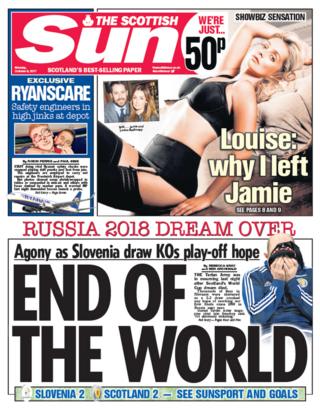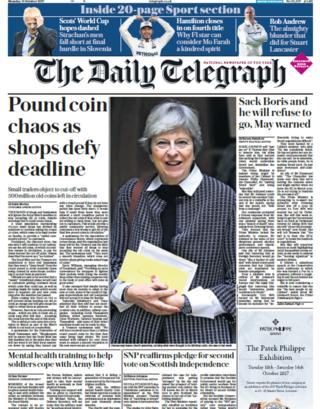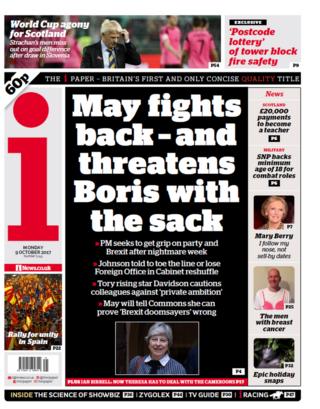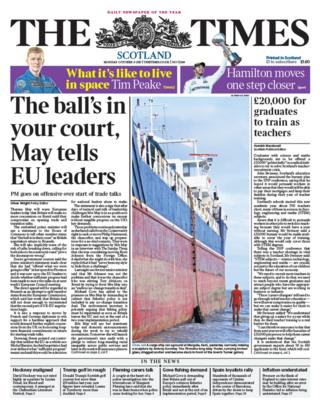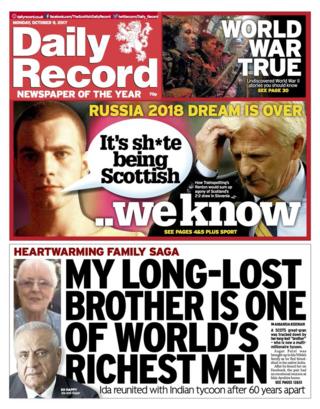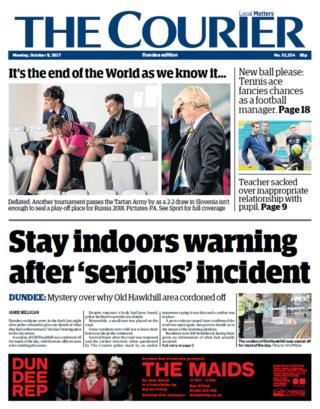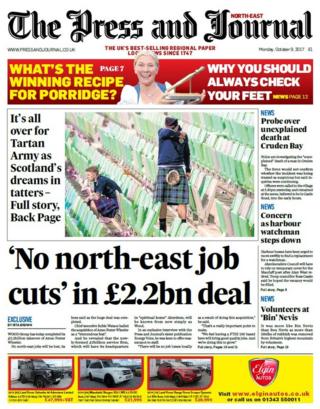 Photographs of Gordon Strachan and heartbroken Scotland fans dominate Monday morning's front pages, but many editors have looked to the SNP conference for their lead stories.
The Herald focuses on John Swinney's announcement on Sunday that professionals with degrees in science and maths will be offered £20,000 to change career and retrain as teachers. The education secretary hopes the move will help tackle shortages in science, technology and maths.
Up to 100 people a year are expected to apply for the bursaries, leading to annual costs of about £1m, according to The Scotsman.
In an interview with The National ahead of her closing speech to conference on Tuesday, Nicola Sturgeon says the case for Scottish independence "has never been greater".
The Scottish Daily Express reports that Deputy First Minister John Swinney gave his "clearest indication yet" that the SNP will increase taxes to pay for a "public spending spree".
A similar story features on the front page of the Scottish Daily Mail, which claims that "hard-working families face paying a high price for the SNP's 'naked greed'".
Meanwhile, the Scottish Sun reports that the Tartan Army is in mourning after Scotland drew 2-2 with Slovenia on Sunday, ending any hopes of making the 2018 World Cup in Russia.
Thousands of shops will continue to accept the old pound coin after they cease to be legal tender on Sunday, according to the lead story in the Daily Telegraph.
Theresa May has threatened Boris Johnson with the sack and Ruth Davidson has warned colleagues about "private ambition", according to the i newspaper.
The Times reports that the prime minister will tell European leaders that the UK will make no more concessions on Brexit until they compromise on opening trade and transition talks.
An Indian boy who has given refuge by a family in Glasgow during the the country's troubled Partition, has become one of the world's richest men. And the Daily Record reports that Asgar Patel has finally tracked down the family - 60 years after he left Scotland.
The Courier says police have refused to divulge details of a "serious incident" in Dundee on Sunday. A police cordon was in place and forensic officers in white suits were seen working in the area near Dundee University.
Wood Group's £2.2m takeover of Amec Foster Wheeler features on the front page of The Press and Journal. Its chief executive told the paper that its acquisition was a "tremendous feat" and no jobs will be lost in the north-east.