Scotland's papers: Scot jailed over Dubai hip touch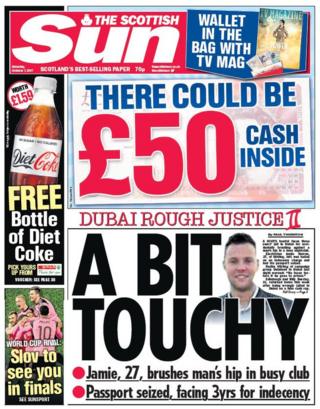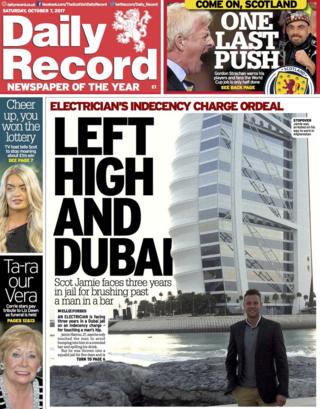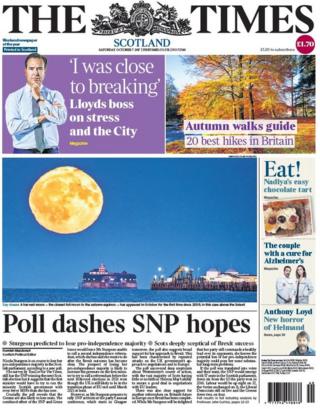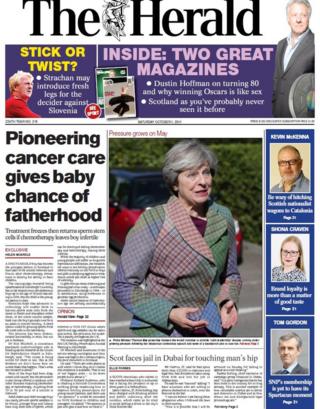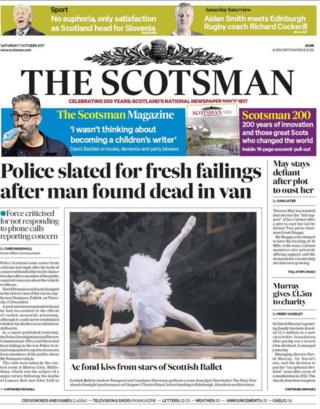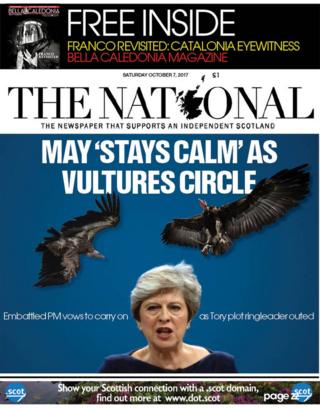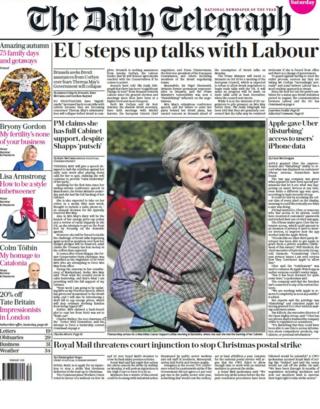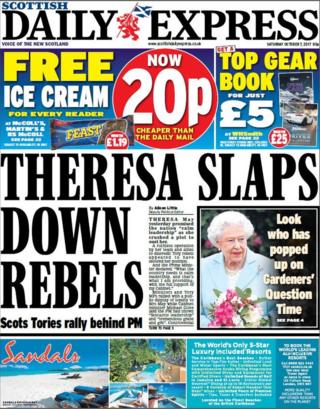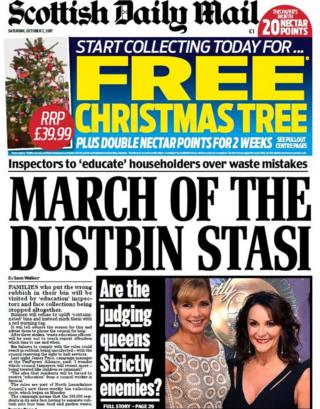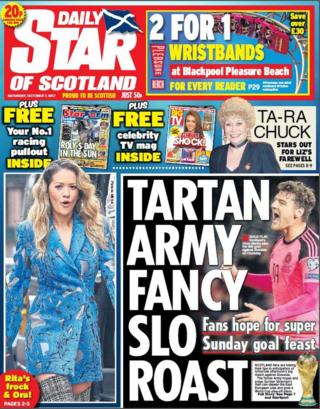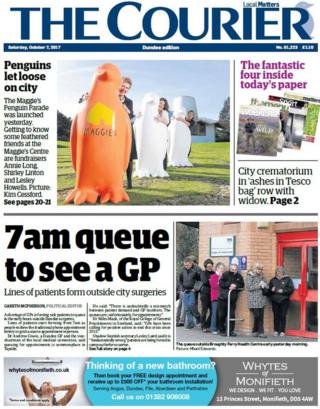 Stirling electrician, Jamie Harron, has spent days in jail and months trapped in Dubai charged with indecency, reports The Scottish Sun. Jamie says his predicament comes after he touched another man as he brushed past him in a busy bar carrying a drink, writes the paper.
The Daily Record also leads with the story and says the "cultural misunderstanding" has left Mr Harron stuck in Dubai for three months facing jail, jobless and in huge amounts of debt.
In other news, Nicola Sturgeon may be on course to lose her pro-independence majority in the Scottish Parliament, according to The Times. The paper commissioned a poll from YouGov, which it says shows that the SNP is likely to win the next Scottish election, but that the first minister would have to try to run a minority government with even fewer MSPs than she does now.
A one-year-old boy has become the youngest person in Scotland to have part of his testicle removed and frozen after chemotherapy threatened to destroy his ability to have children in future, reports The Herald.
Police Scotland came under fresh criticism last night after the body of a man was found in his van by chance two days after a member of the public reported concerns about the vehicle to officers, says The Scotsman.
Under the headline May 'Stays Calm' As Vultures Circle, The National reports how Theresa May has insisted she has the full support of her cabinet and will carry on providing the country with "calm leadership."
Meanwhile, The Daily Telegraph writes that Grant Shapps has been named by UK government whips as the leader of a group that wants to pressure the prime minister into resigning after her "disastrous" election performance.
On the same story, the Scottish Daily Express reports that senior Tories have rallied around Mrs May amid furious accusations of a plot by "pro-Brussels backbenchers" to force her out of Downing Street.
Families who put the wrong rubbish in their bins in North Lanarkshire will be visited by "education inspectors" and face collections being stopped altogether, according to the Scottish Daily Mail, which describes the move as being implemented by the "dustbin stasi".
Scotland fans are "licking their lips" in anticipation of tomorrow afternoon's big match against Slovenia, says the Daily Star of Scotland, as the Tartan Army begin to dream of the chance of a place in the World Cup play-offs.
The Courier publishes a picture of sick residents in Dundee queuing at 7am outside a doctor's surgery in a desperate bid to secure an appointment to see a GP. The paper quotes a local doctor saying that the situation has become "commonplace" in Tayside.