Fewer Scots eating 5-a-day, says survey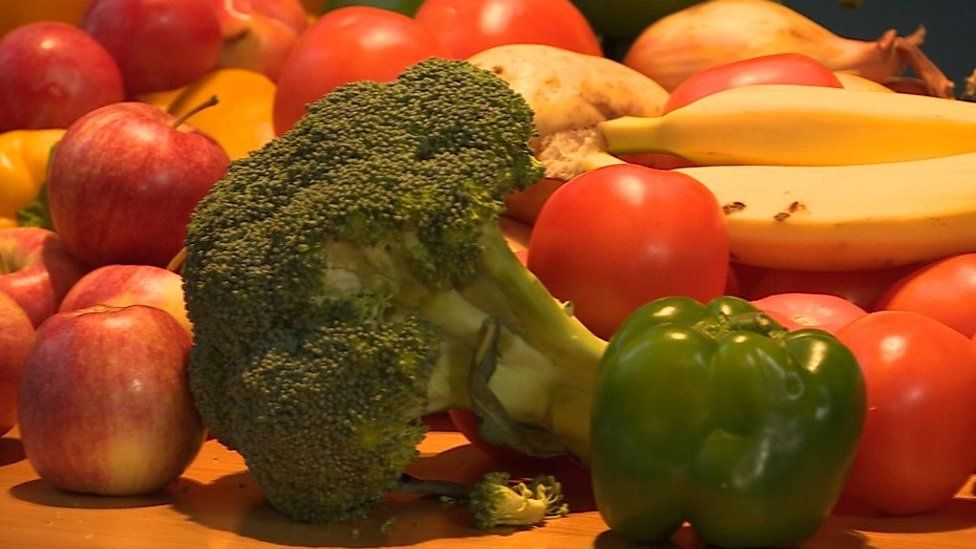 The average daily amount of fruit and vegetables eaten by Scottish adults has fallen, according to the latest Scottish Health Survey.
The Scottish government figures suggest most adults manage an average of three portion per day.
This is down from 3.3 in 2015 and well below the five portions per day recommended by health experts.
The survey said just 20% of adults had consumed the five portions of fruit and vegetables the previous day.
It is designed to give a representative sample of the general population.
The survey for 2016 showed little change in drinking, smoking and exercise levels from the previous year.
However, the diet figures showed a drop in the number of people meeting the 5-a-day guidelines.
The survey showed the proportion of adults eating no fruit or vegetables the previous day (12%) was the highest since 2008, when the annual survey began.
It said that women ate more fruit and vegetable on average (3.2 portions a day) than men (2.8 portions).
This was the largest gap the survey had shown.
Daily fruit and vegetable consumption was lowest for those aged 16-24 (2.5 portions) and highest among those aged 55-64 (3.3 portions).
In 2016, 13% of children aged 2-15 met the 5-a-day fruit and vegetables recommendations on the previous day, the proportion remaining relatively stable since 2008
In 2015/2016 the proportion of girls meeting the 5-a-day guideline at 15% was higher than boys at 11%
Consumption of non-diet soft drinks at least once a day among adults fell from 27% in 2014 to 20% in 2016
Biscuit consumption at least once a day for adults also decreased from 34% in 2008 to 28% in 2016