Scotland's papers: Catalonia poll violence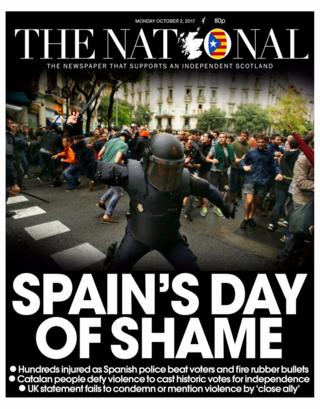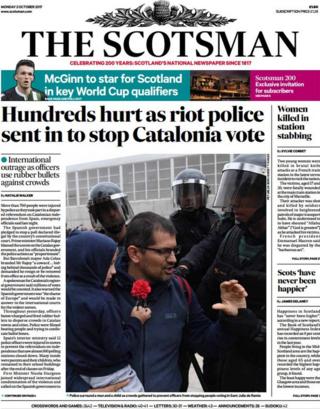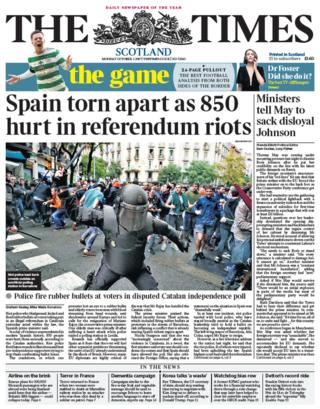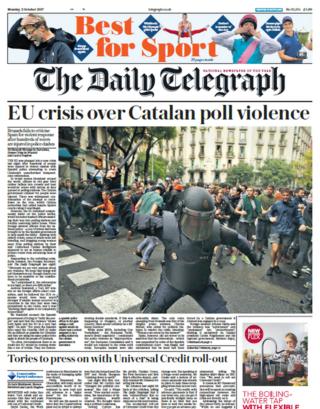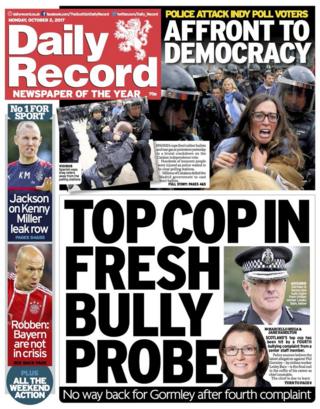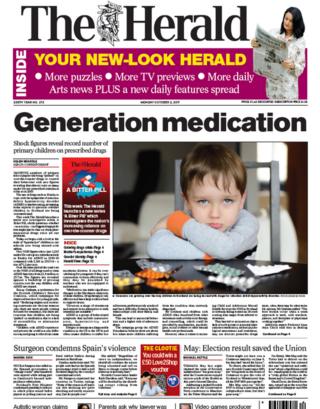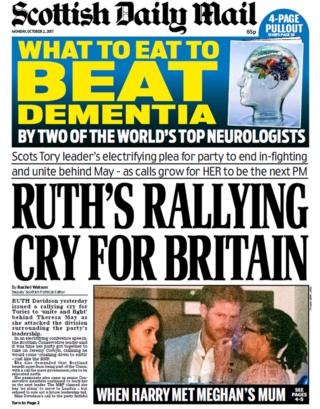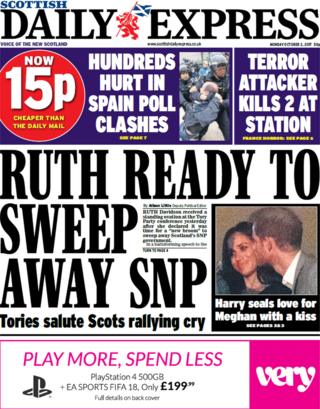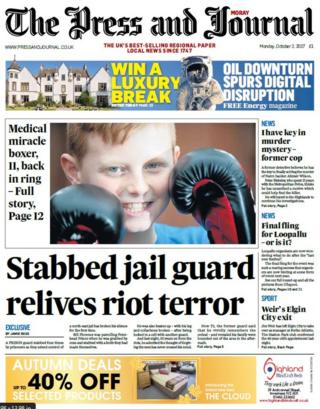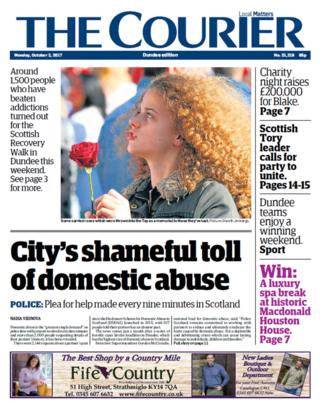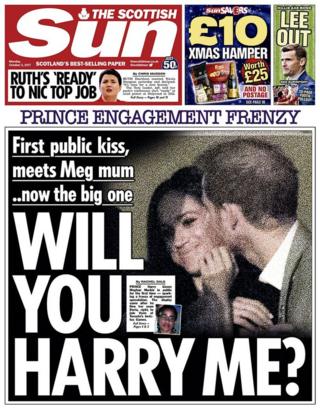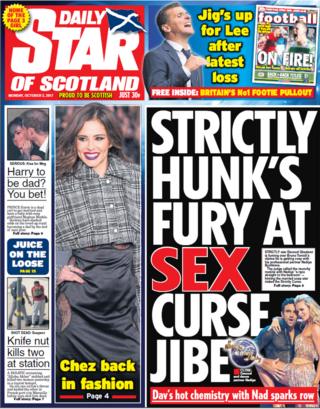 Photographs of riot police in Catalonia dominate many of Scotland's front pages, amid reports that hundreds of people were injured in clashes on the day voters took part in a disputed independence referendum.
The National describes it as "Spain's day of shame" and it reports that the country's Civil Guard and national police "unleashed a torrent of violence that shocked the world".
More than 760 people were injured as officers baton-charged and fired rubber bullets to disperse crowds in Catalan towns and cities, reports The Scotsman.
The Times says one person lost an eye to a rubber bullet and elderly voters were seen with blood streaming from head wounds - but Spain's prime minister insisted police acted within the law.
The brutal scenes plunged the European Union into a new crisis, according to the Daily Telegraph. It says there was widespread international condemnation of the violence but the EU "remained conspicuously silent on the police tactics".
Meanwhile, the Daily Record leads with claims that Police Scotland's chief constable, Phil Gormley, is facing a fourth bullying complaint. It says it could be the "final nail in the coffin" for his career.
Growing numbers of children are being prescribed drugs to control their behaviour, according to The Herald. It says experts are questioning whether children are being over-medicated.
The Conservative party conference focuses the attention of the Scottish Daily Mail. It reports that Ruth Davidson called on fellow Tories to "unite and fight" behind Theresa May in what it describes as an "electrifying" conference speech.
The Scottish Daily Express says the Scottish Tory leader also criticised Labour during the "barnstorming" speech and warned that Jeremy Corbyn "hasnae even won a raffle".
A prison guard who was stabbed during riots at Peterhead jail 30 years ago has spoken about his ordeal in an interview with The Press and Journal.
Domestic abuse is the "greatest single demand" on police time, according to The Courier. It says that the force receives a report every nine minutes.
The Scottish Sun speculates on the future of Prince Harry's relationship with Meghan Markle, with the headline, "Will you Harry me?".
The Star leads with the latest from the set of Strictly Come Dancing.