Scotland's papers: Barcelona 'carnage'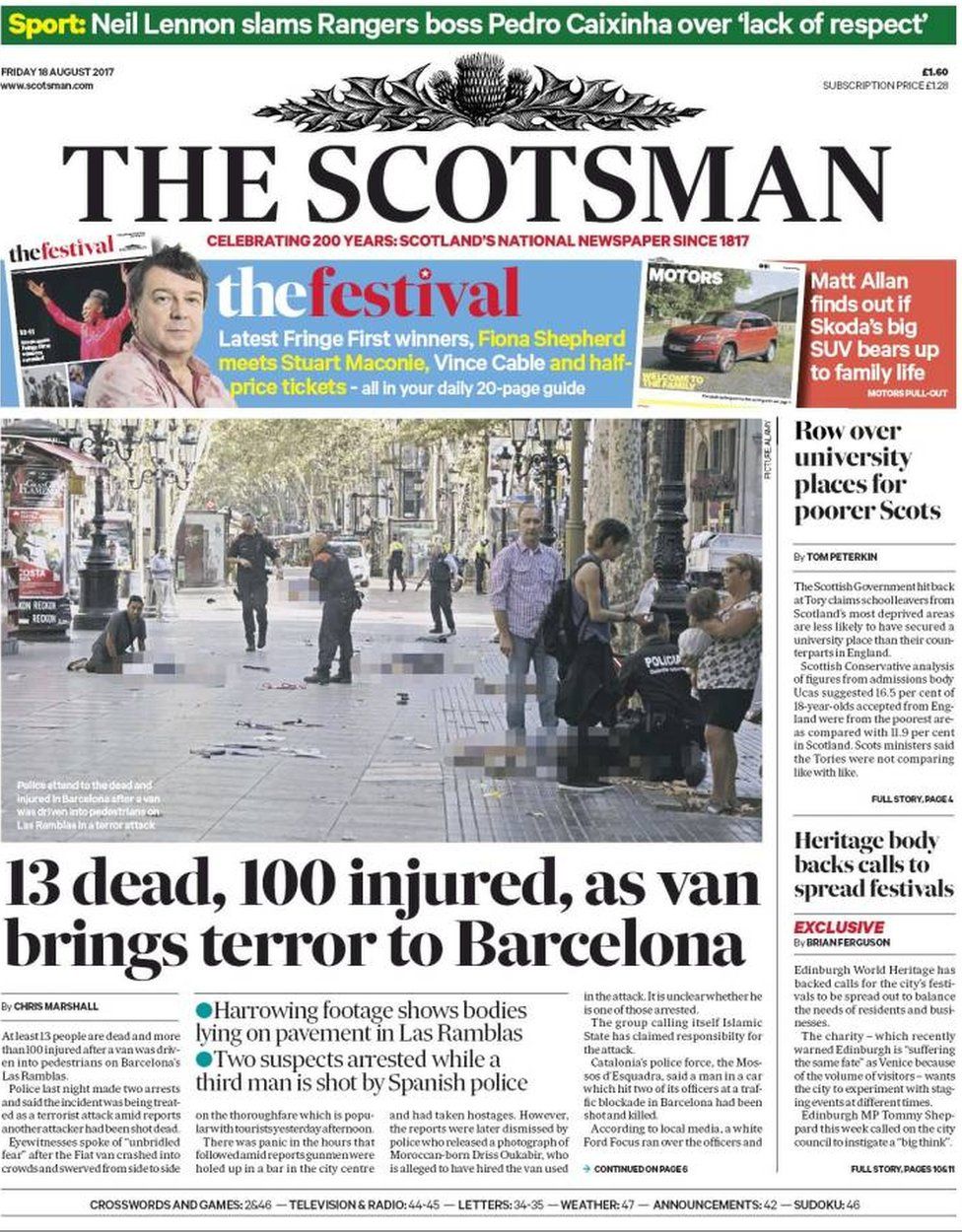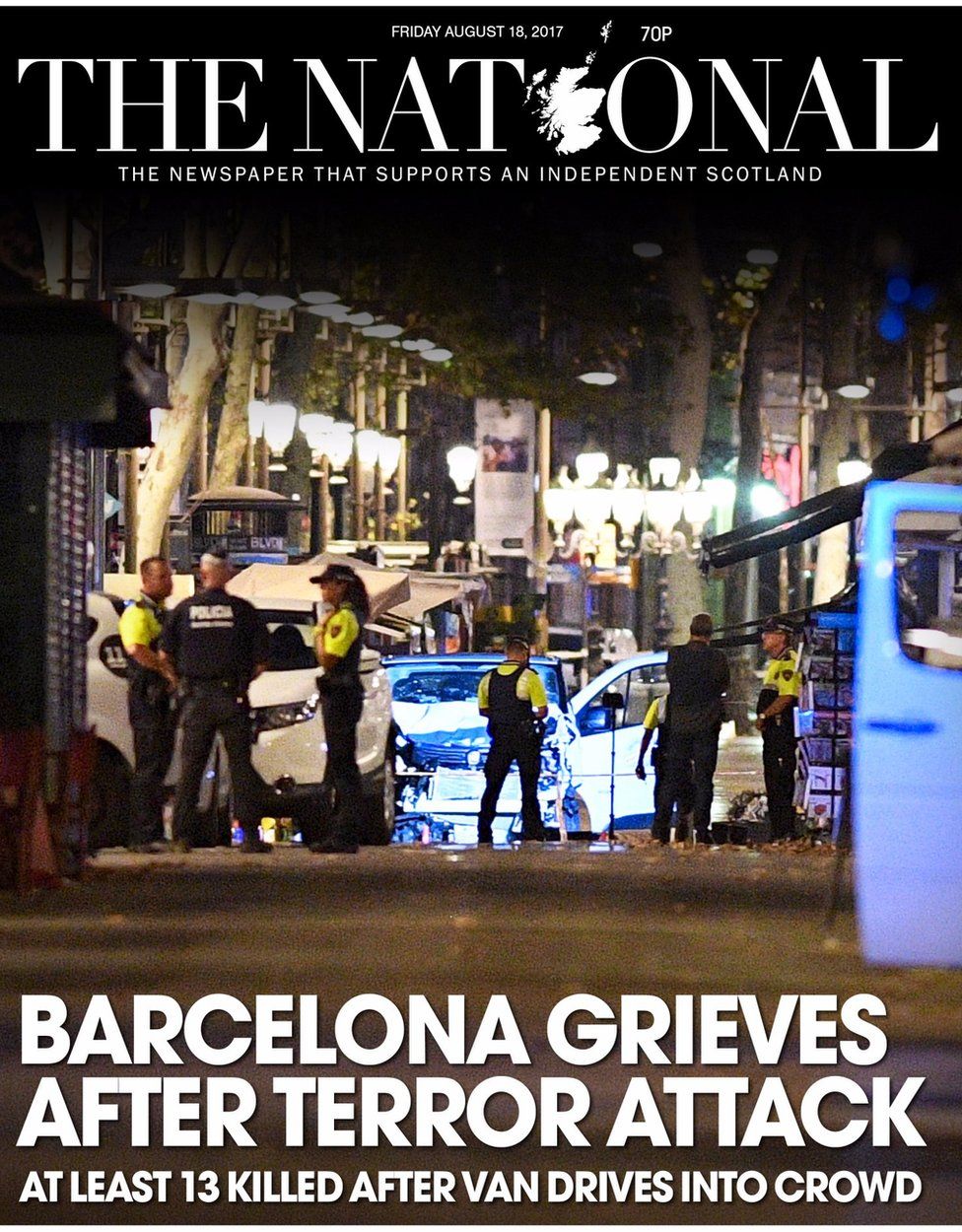 Catalonian officials said of those arrested over the Barcelona attack, one was from Morocco and one from Melilla, a Spanish enclave in North Africa. Neither man is believed to be the driver, who remains at large, writes the i newspaper.
The extremists have promised "horror and panic" from "individual wolves" who are "still waiting for the right time to cover your heads and shed your blood", writes the Daily Record, which quotes from an apparent admission of responsibility from those behind the attack.
In other news, The Herald continues its coverage of the row over election expenses in the Liberal Democrats. A second Lib Dem MP is facing questions after an investigation by the paper, which says Christine Jardine - who gained Edinburgh West in one of the toughest contests in the country - disregarded thousands of pounds of costs on her official candidate declaration.
Dundee road crashes cost society £7.5m last year, according to The Courier, which also reports that 29 people were injured as a result, while one of the crashes resulted in a fatality.
Related Internet Links
The BBC is not responsible for the content of external sites.