Scotland's papers: Low wage firms named and shamed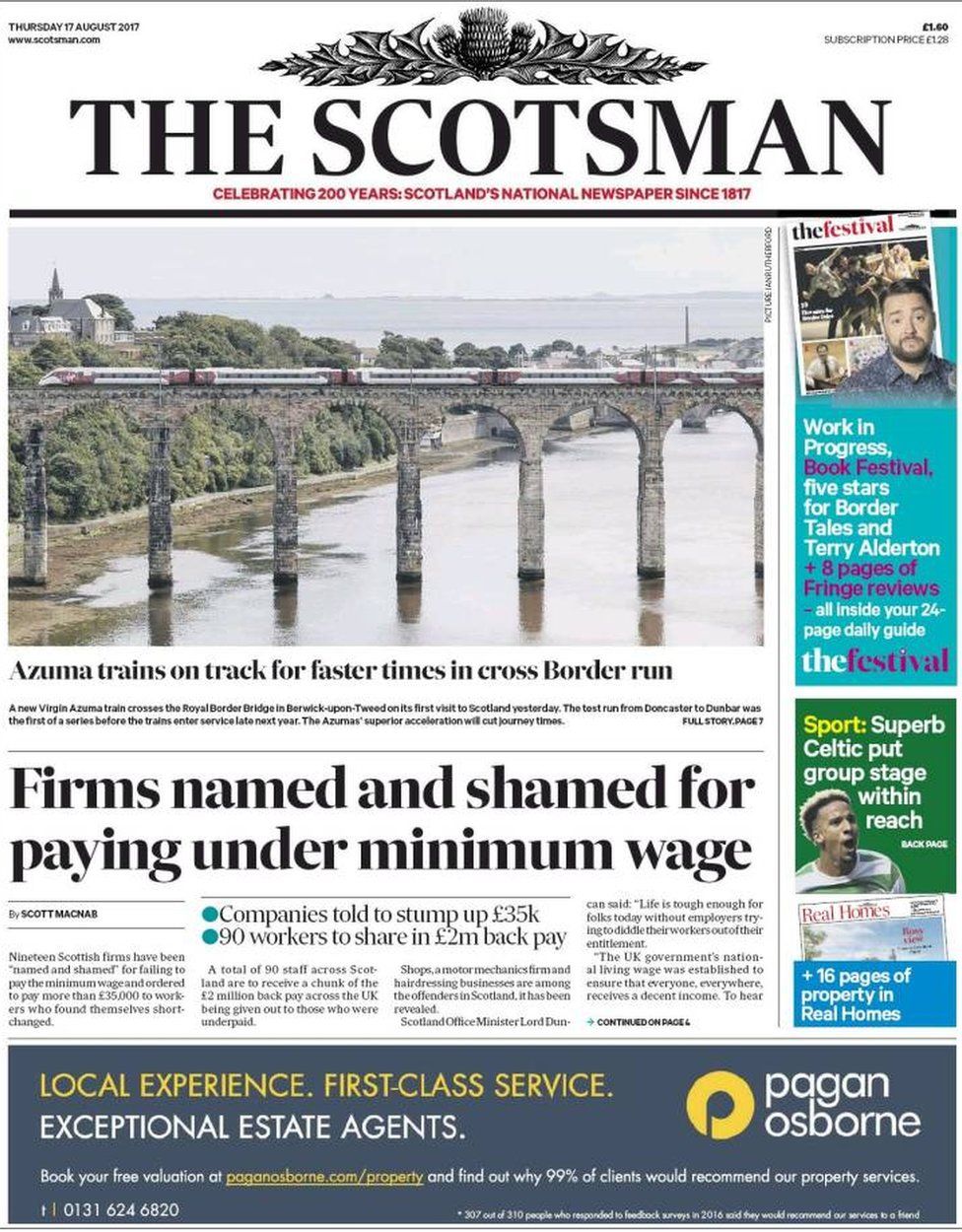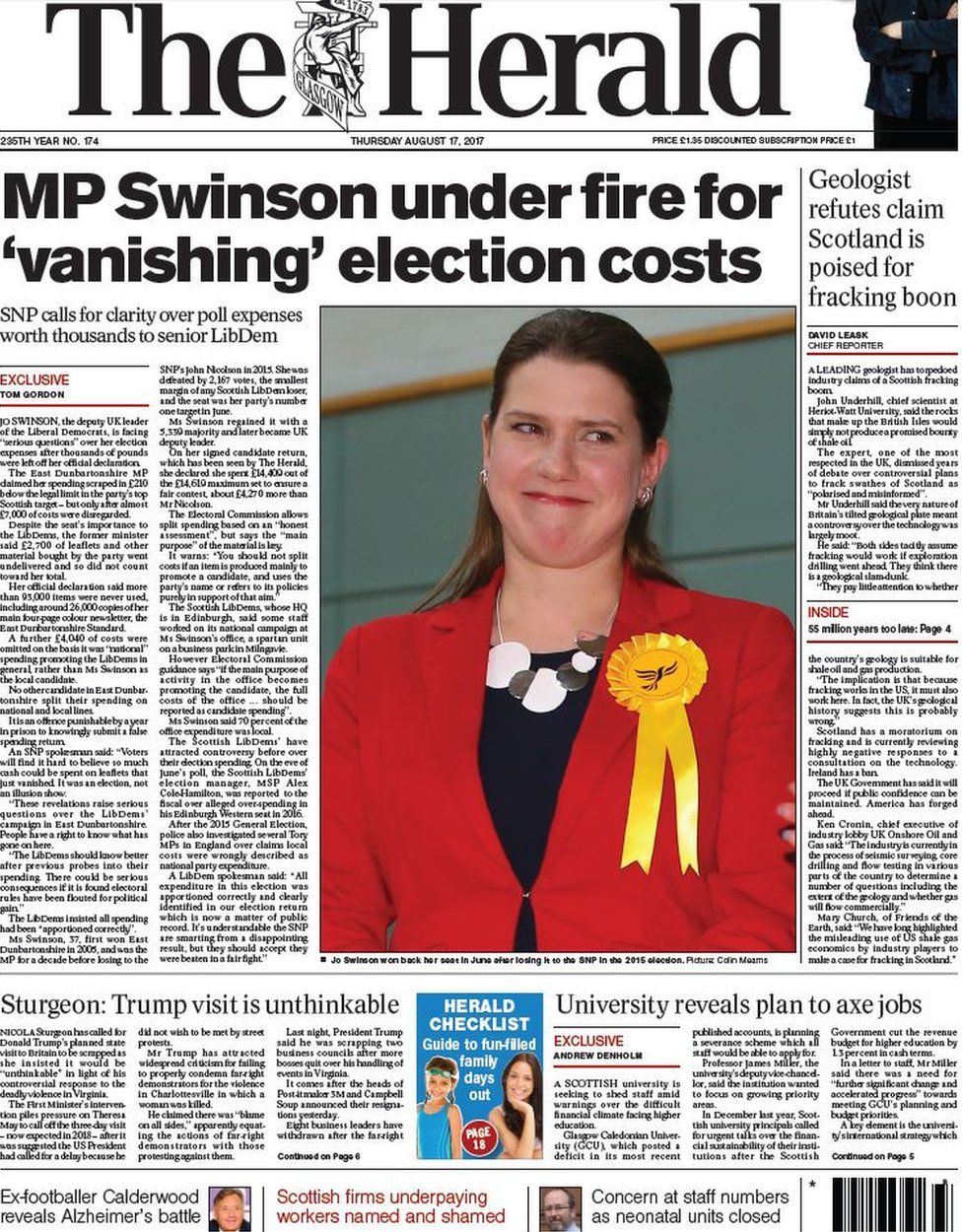 Shops, a motor mechanics firm and hairdressing businesses are among 19 Scottish firms to be "named and shamed" for failing to pay the minimum wage to workers, reveals The Scotsman. The paper says 90 staff will receive a chunk of the £2m back-pay across the UK, which is being given out to those who were underpaid.
Jo Swinson, the deputy UK leader of the Liberal Democrats, is facing "serious questions" over her election expenses after thousands of pounds were left off her official declaration, according to The Herald. The East Dunbartonshire MP claimed her spending "scraped in" £210 below the legal limit in the party's top Scottish target seat - but only after almost £7,000 of costs were disregarded, claims the paper.
A four-year-old girl was left with a bloodied face on her first day of school following a ticket row with a bus driver, claims the Daily Record. The paper says the youngster was left injured and in tears after the doors of the bus closed on her causing her to fall and hit her face in Glasgow's east end on Tuesday.
Continuing its preoccupation with the Celebrity Big Brother house, the Daily Star devotes its front page to claims that contestant Sarah Harding has been hiding wine to enjoy secret "solo booze sessions".
A talented Highland League footballer was given the devastating news that he had a malignant brain tumour five days after his wedding, says the Press and Journal.
Related Internet Links
The BBC is not responsible for the content of external sites.