Scotland's papers: Operations cancelled over festival influx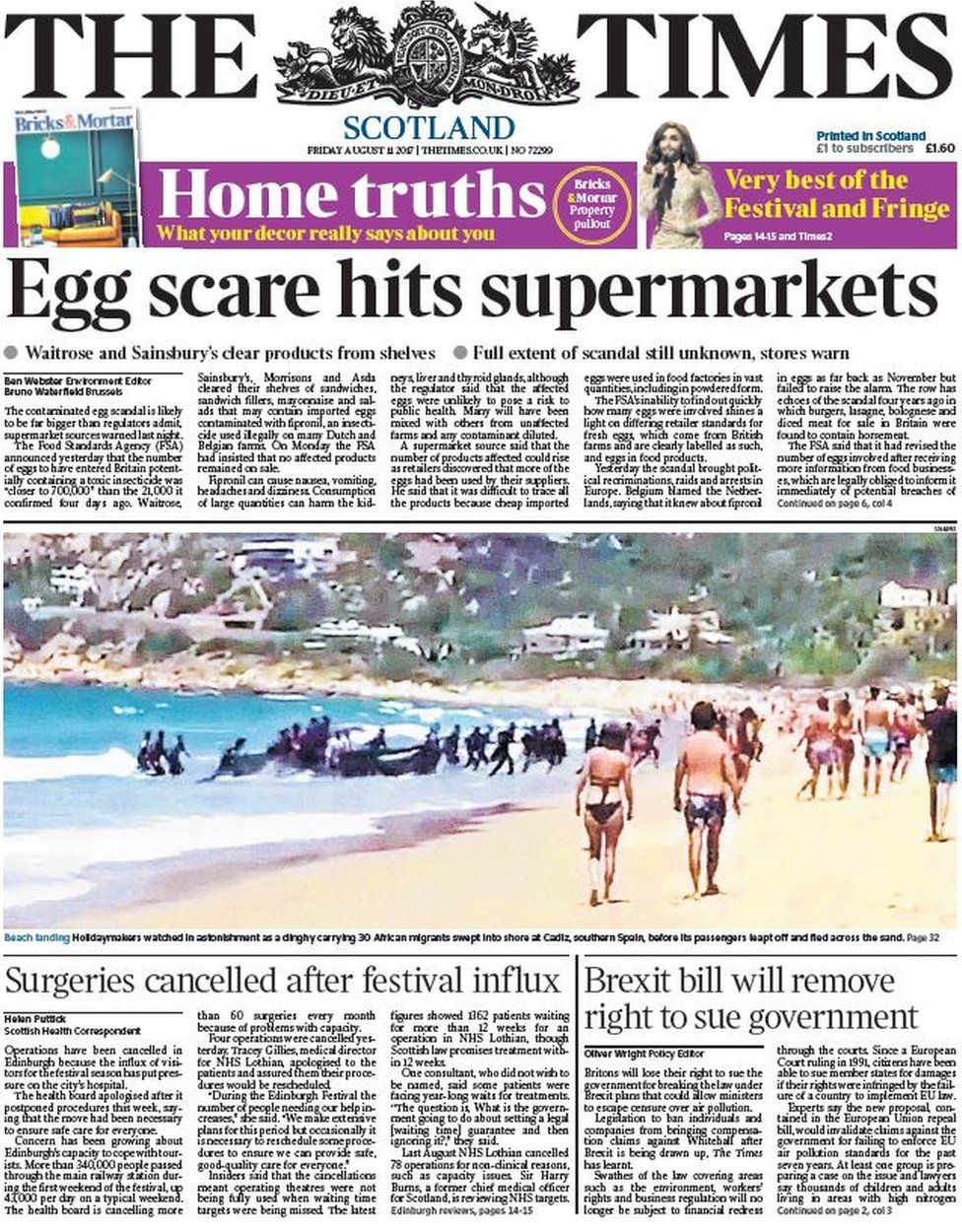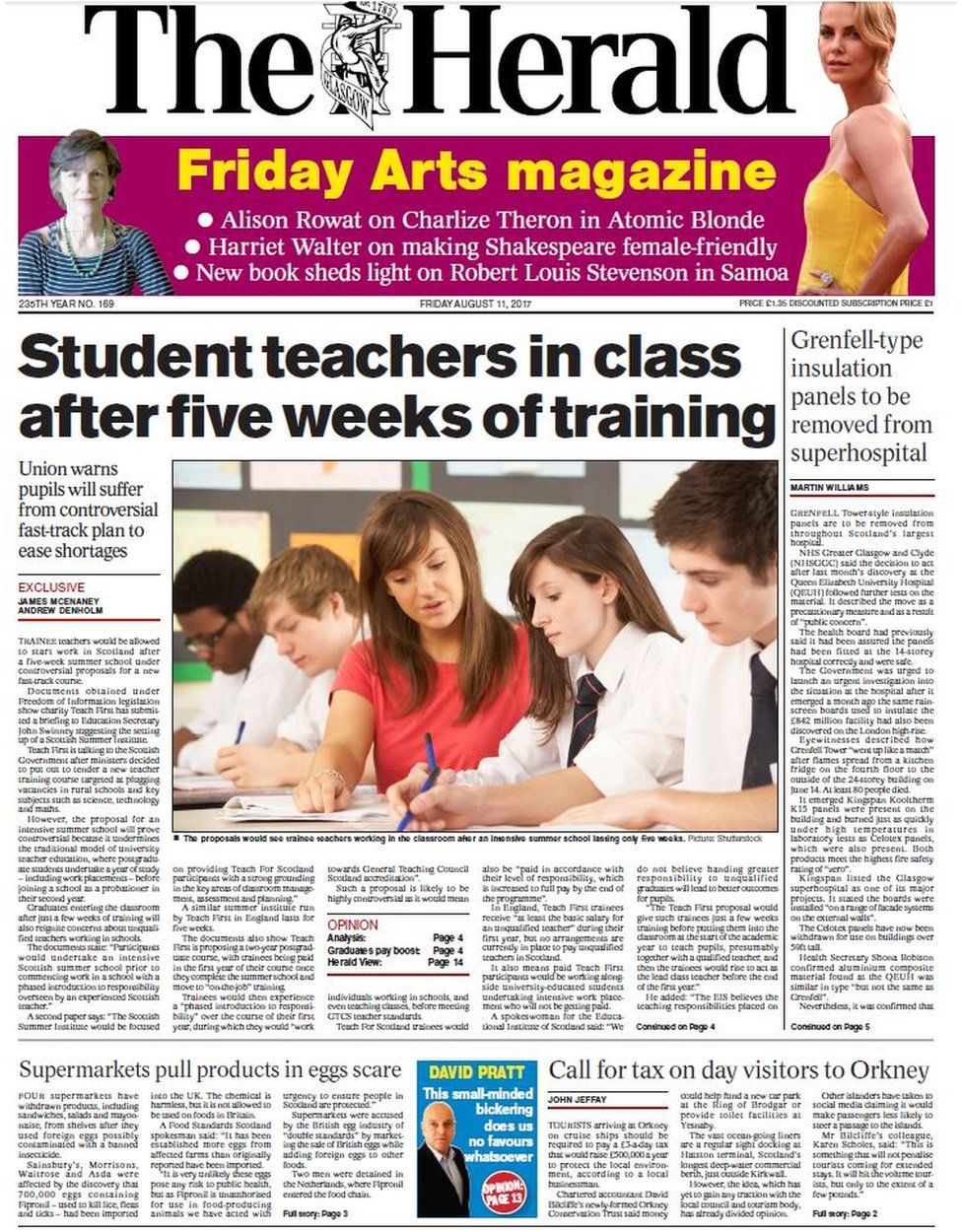 Operations have been cancelled in Edinburgh because the influx of visitors for the festival season has put pressure on the city's hospital, reports The Times. The paper says the health board apologised after it postponed procedures this week, saying that the move had been necessary to "ensure safe care for everyone".
Meanwhile, the i newspaper claims that Mr Green has said Scotland can "win" powers on fishing and agriculture in the Brexit negotiations.
Scottish victims of Viagogo have vowed to keep fighting after the ticket firm was forced to hand back more than £100,000, reports the Daily Record. The paper says that the company has become the focal point for calls to tightly regulate the UK ticketing industry.
Nine men have been accused of a spate of shootings, abduction and drug offences. The Scottish Sun says the group appeared at the High Court in Glasgow charged with waging a five-year campaign of serious organised crime.
Celebrity Big Brother contestant Sarah Harding has sparked another "shocking bust-up" in the TV house, this time over drugs, according to the Daily Star.
Related Internet Links
The BBC is not responsible for the content of external sites.