Scotland's papers: Police camera plan and new McCann lead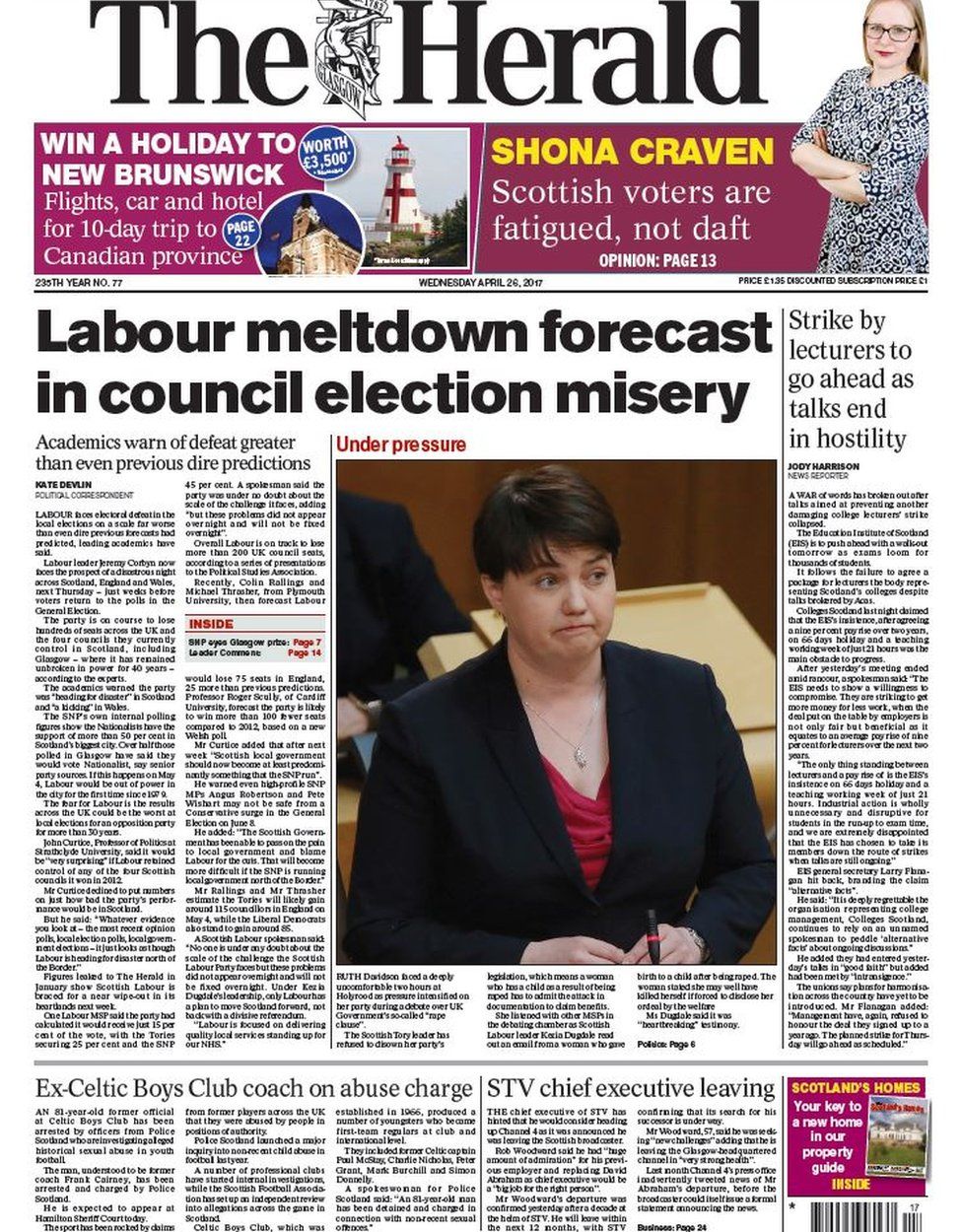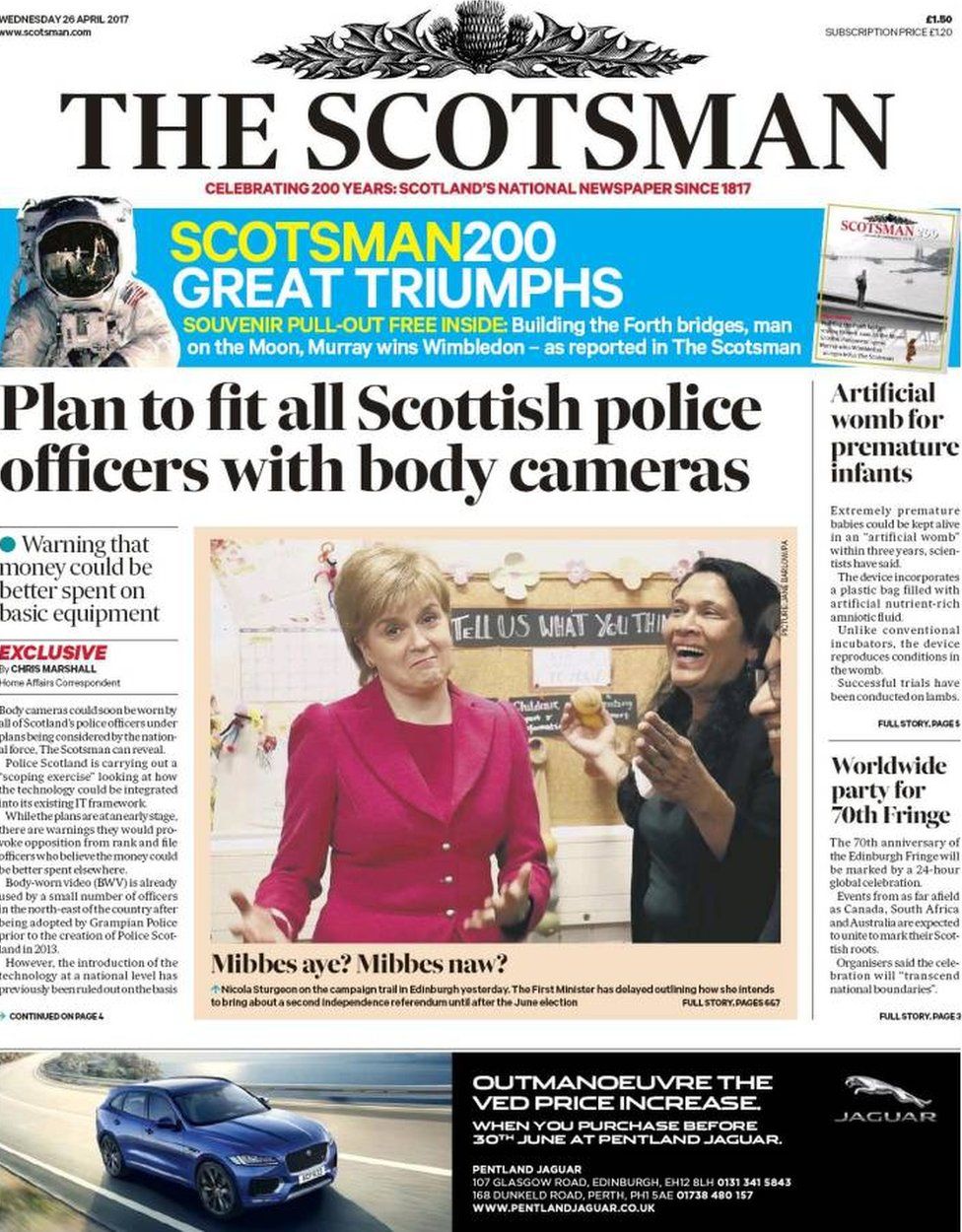 Ruth Davidson has defended the so-called rape clause, writes The National. The paper says she, in effect, told the the Scottish Parliament that making the victims of sexual attacks relive their most "hellish nightmare" to receive benefits was worth it if it helped reduce the UK's deficit.
The Scottish Daily Mail leads with claims that 75% of a private car parking firm's income is based on issuing "punitive" fines to what the paper describes as motorists making "honest" mistakes. The paper also features a picture of Madeleine McCann, whose mother has described the tenth anniversary of her daughter's disappearance as a "horrible marker of stolen time".
A suspicious powder that caused an entire street surrounding MP John Nicolson's office to be locked down, turned out to be a crushed biscuit, according to sources quoted in The Scottish Sun.
Related Internet Links
The BBC is not responsible for the content of external sites.