Women job 'scandal' and ticket 'sting'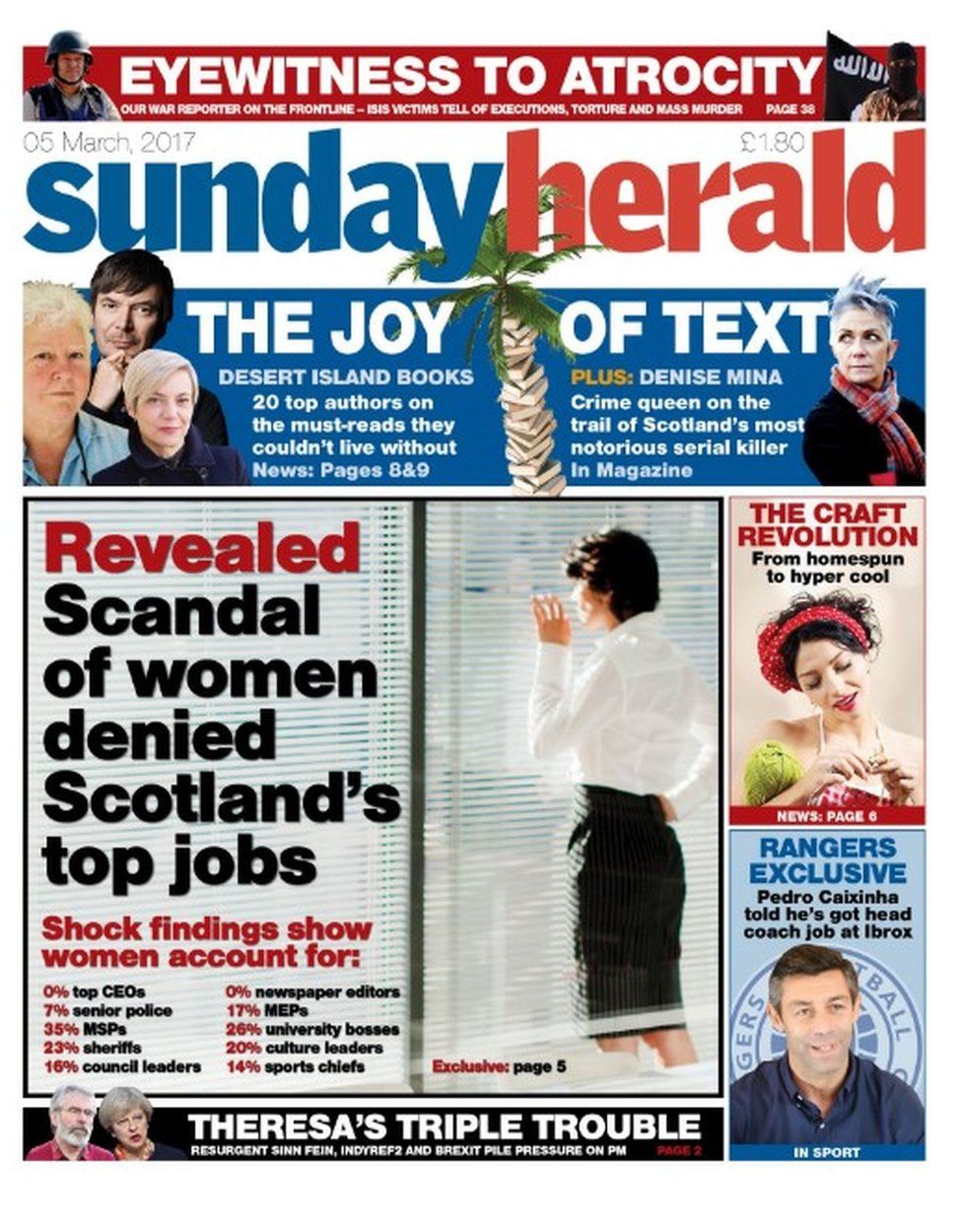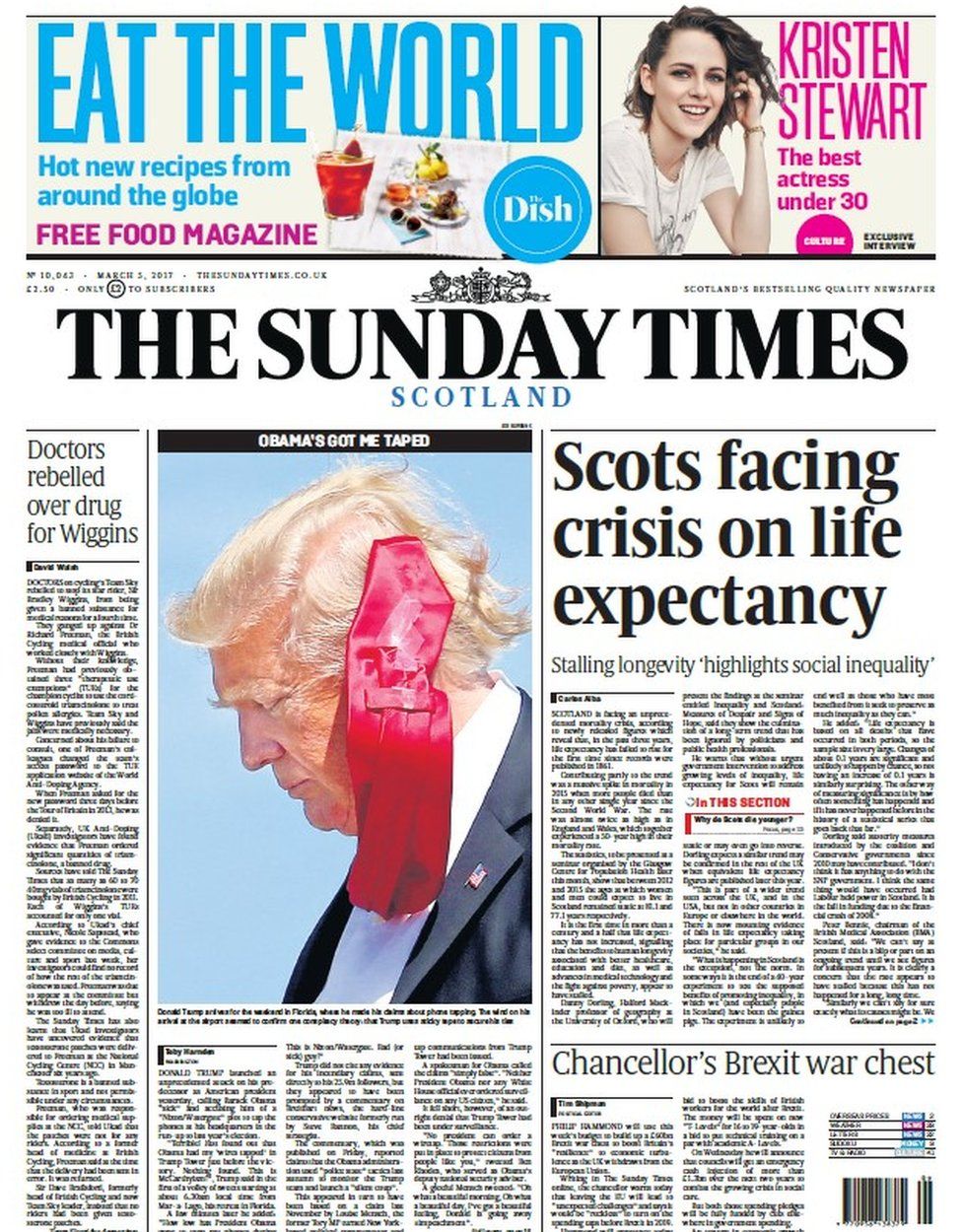 The Sunday Times Scotland says that, according to newly-released figures, Scotland is facing an unprecedented mortality crisis. It says the figures show that in the past three years, life expectancy has failed to rise for the first time since records were published in 1861.
The Sunday Express reports that Nicola Sturgeon has suffered a huge blow as a new poll reveals an overwhelming two to one majority of Scots do not want another independence referendum before 2019.
Related Internet Links
The BBC is not responsible for the content of external sites.