Scotland's papers: River tragedy and cancer 'survival gap'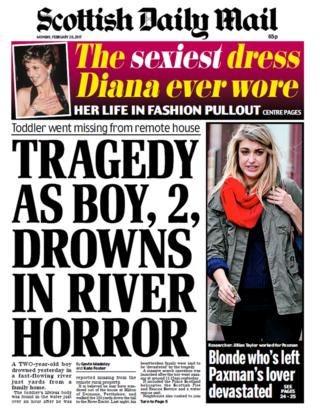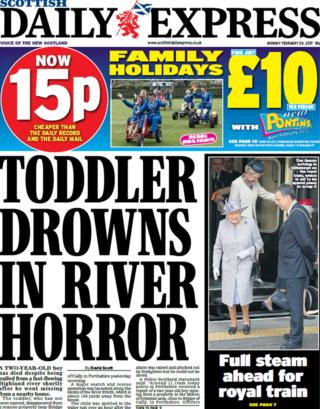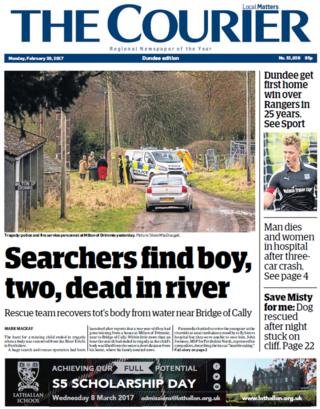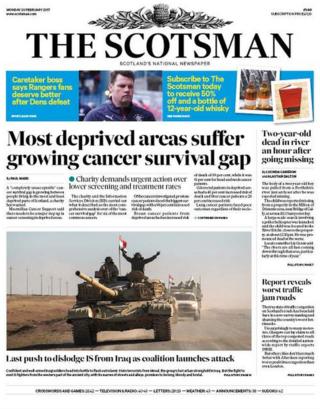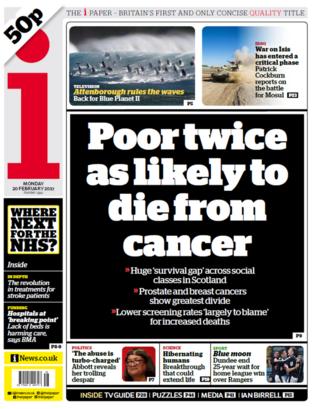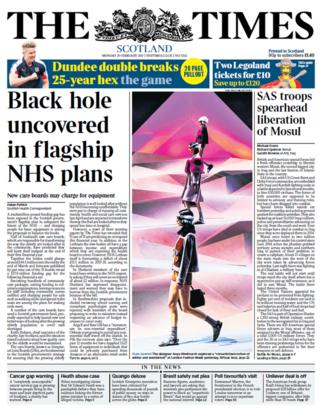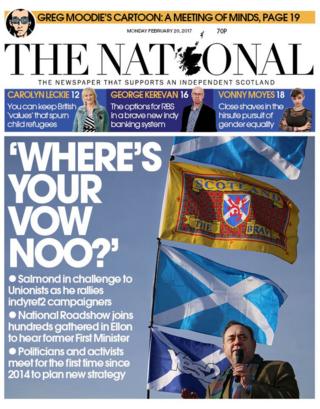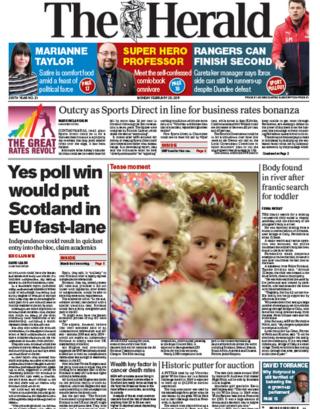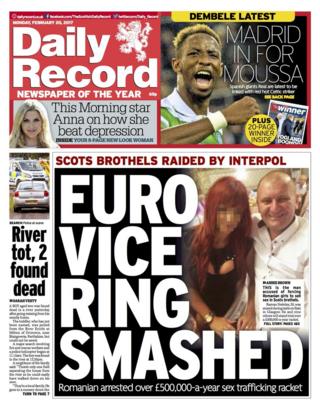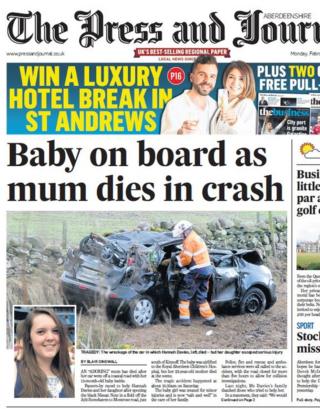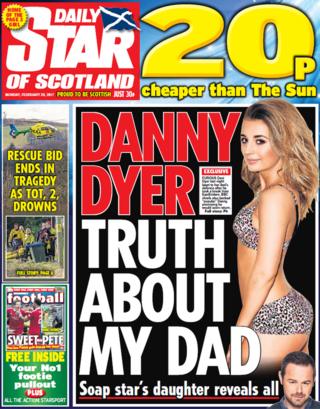 The death of a two-year-old boy in Perthshire features on the front pages of many of Scotland's newspapers.
The child's body was found in a river yards from his family's home at Milton of Drimmie, according to the Scottish Daily Mail.
The Scottish Sun reports that the shocking discovery was made around an hour after he was reported missing.
His disappearance triggered a major search and rescue operation along the banks of the fast-flowing River Ericht, reports the Scottish Daily Express.
The Courier says paramedics battled to save the boy but they were unable to revive him. It adds that local MSP John Swinney described the news as "heartbreaking".
Meanwhile the i newspaper reports that the "poor" are twice as likely to die from cancer. It says a new study has identified a huge "survival gap" across Scotland's social classes.
The cancer survival gap has been described as "completely unacceptable" by Macmillan Cancer Support, according to the front page of The Scotsman.
The Scotland edition of The Times reports that a multi-million pound funding "black hole" has been exposed in a flagship Scottish government plan to safeguard the future of the NHS.
Meanwhile, The Herald leads with a report that Scotland could have the "fastest and easiest" ever entry into the EU if it becomes independent.
On a similar subject, The National's front page headline asks: "Where's your Vow noo?" The paper reports that former first minister Alex Salmond asked the question of the Labour, Conservative and Liberal Democrat parties during a rally in his Gordon constituency.
The Daily Record carries a photograph of a man accused of forcing Romanian girls to sell sex in brothels in Scotland.
The death of a young mother in car crash in Aberdeenshire leads the front page of the Press and Journal.
The Daily Star of Scotland leads with a story about Eastenders actor Danny Dyer.