Scotland's 50 post-war A-listed buildings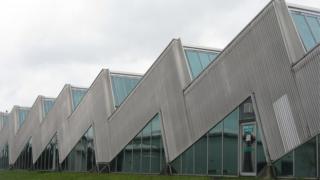 Two blocks of flats in Edinburgh have become the 50th and 51st buildings whose construction was completed after World War Two to be given Category A listed status.
Historic Environment Scotland puts important buildings into three categories.
Those in Category A are considered to be buildings of national or international importance, either architectural or historic.
Post-war structures to be given Category A status include the Forth Road Bridge, the Burrell Collection, numerous churches, hydroelectric power stations and two swimming pools.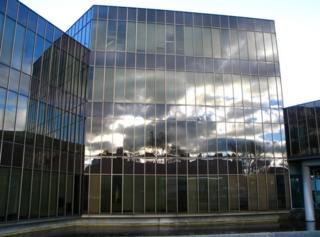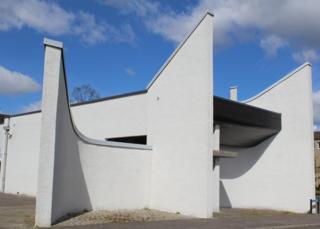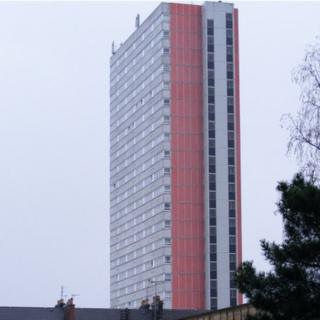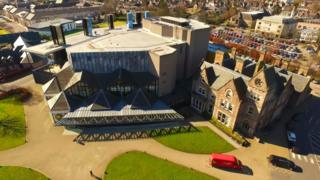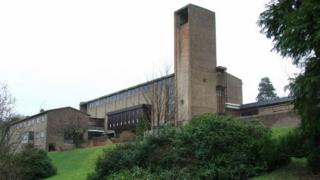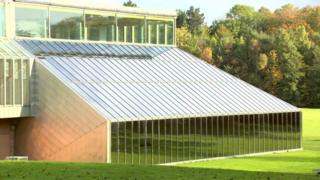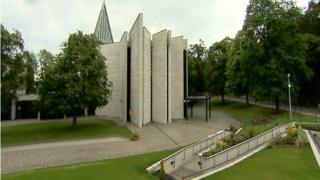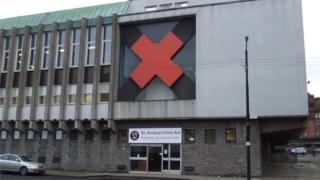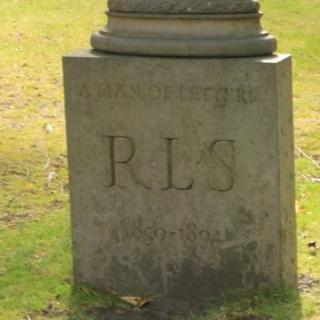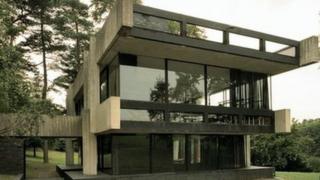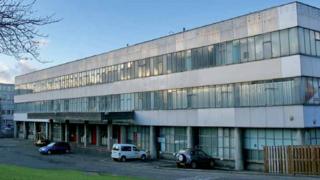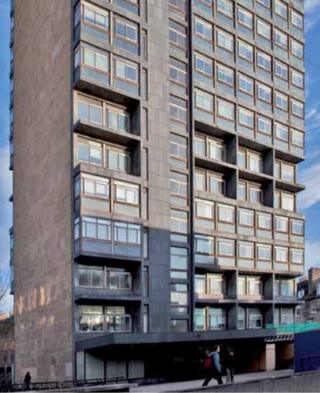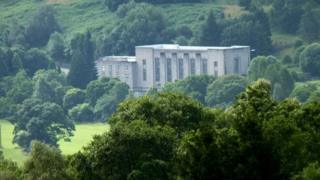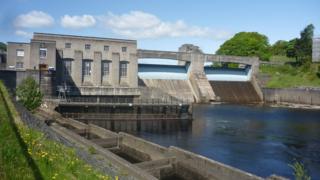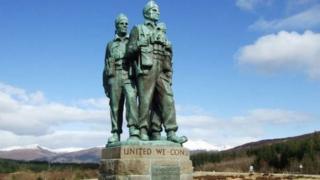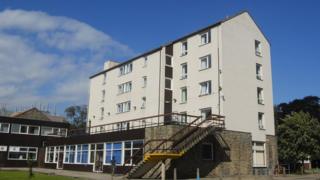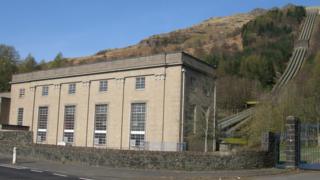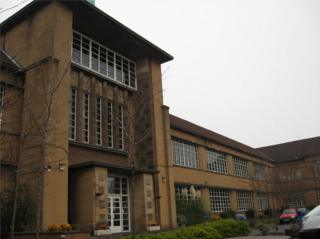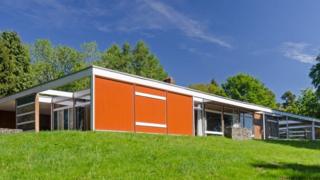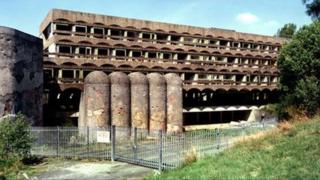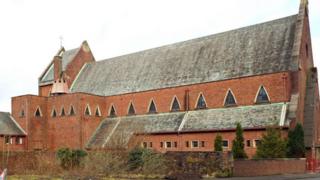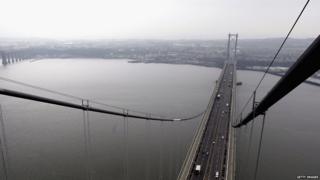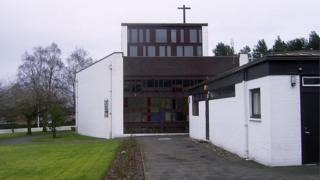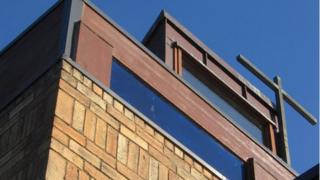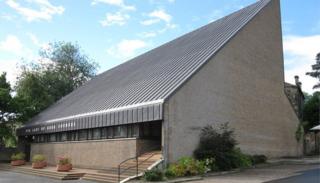 University of Glasgow, Chemistry Building (1938 - 1954)
Easterheughs, Aberdour, Fife (1946-55)
Holy Family RC Church, Port Glasgow (1946-59)
Tummel Garry Hydro Electric Scheme, Pitlochry Power Station & Dam (1947-51)
Clunie Power Station including Memorial Arch (1949-50)
Notre Dame High School, Glasgow (1949 - 1953)
The Robin Chapel, Thistle Foundation, Edinburgh (1949-52)
Sloy Power Station including complex, Arrochar (1950)
Spean Bridge, Commando Memorial (1951)
HMSO, Sighthill, Edinburgh (1951)
St Laurence's RC Church, Greenock (1951-54)
Crombie Halls, Meston Walk, Aberdeen (1953-56)
Our Lady and St Francis School, Glasgow (1954 & 1963)
St Paul's RC Church, Glenrothes (1956-57)
High Sunderland, Galashiels (1957)
Pollock Halls of Residence (Phases I and II), University of Edinburgh (1956-64)
Forth Road Bridge (1958-64)
St Columba's Parish Church, Church Street, Glenrothes, Fife (1958-62)
St Peter's Seminary, Cardross, conceived 1959
Ben Cruachan Hydro Electric Scheme, Turbine Hall (1959-65)
David Hume Tower & Lecture Block (Blocks A & B), George Square, Uni of Edinburgh (1960-63)
St Mary of the Angels RC Church, Falkirk (1960-61)
Scottish Widows, 9-10 St Andrew Square, Edinburgh (1962)
Dollan Aqua Centre, Town Centre Park, East Kilbride (1963-65)
St Bride's, East Kilbride, (1963-4)
Bannockburn, Memorial Cairn , Rotonda and Statue (1954 and 1962-64)
242-244 Canongate (Chessel's Court N Block), Edinburgh (1963-64)
University of St Andrews, Andrew Melville Hall (1963-8)
Craigsbank Church, Edinburgh (1964-66)
Sacred Heart RC Church, Cumbernauld (1964)
Mortonhall Crematorium, Howdenhall Road, Edinburgh (1964)
Our Lady of Good Counsel Roman Catholic Church, Glasgow (1964-65)
Pitcorthie House Including Goodall Cottage, Garden Walls and Outbuilding, Colinsburgh, Leven (1964-67)
Main Library, George Square, Uni of Edinburgh (1965-67)
George Sq Theatre, Edinburgh University (Block E), (1965-70)
Brucefield Church, Whitburn (1965-66)
The New Club, 84-87 Princes Street, Edinburgh (1966)
Ambulance Service and St Andrew's Ambulance Station, Maitland St, Glasgow (1966-70)
Pathfoot Building, Stirling University (1966-7)
Principal's House, 1 Airthrey Castle Yard, Stirling University (1966-7)
Anniesland Court, 833-853 Crow Road, Glasgow (1966-68)
Royal Commonwealth Pool, Dalkeith Road, Edinburgh (1967)
Edinburgh Greenhouse, Royal Botanic Gardens, Edinburgh (1967)
The Burrell Collection, Pollok Country Park, Glasgow (1971-1983)
Scottish Widows HQ, 15 Dalkeith Road, Edinburgh (1972-76)
The Studio, Selkirk (former Bernat Klein) (1972)
Eden Court Theatre, Ness Walk, Inverness (1973-76)
Centrelink 5, Calderhead Road, Shotts (former Cummins Engine Co Ltd) (1975-83)
West Princes Street Gardens, Robert Louis Stevenson Memorial (1999)
Cables Wynd House and neighbouring Linksview House in Edinburgh are the 50th and 51st post-war building to be given Category A status.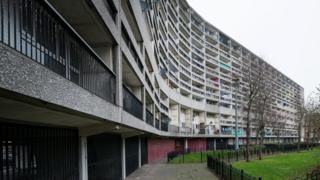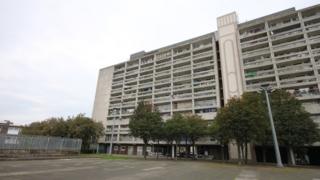 .