Signs of the times: Scotland's Trump protests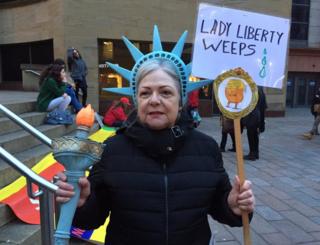 Scottish cities hosted protests against US President Donald Trump's travel ban on Monday night and some of the protesters brought a distinctly Scottish touch to their banners.
The largest demonstrations were in Glasgow and Edinburgh with protesters also gathering in Aberdeen and Dundee.
Mr Trump has halted the entire US refugee programme for 120 days and suspended the visas of all nationals from seven Muslim-majority countries.
His executive order, signed on Friday, also indefinitely banned Syrian refugees from the US.
Thousands of Scots took to the streets, many with home-made signs and a healthy dose of Scottish humour.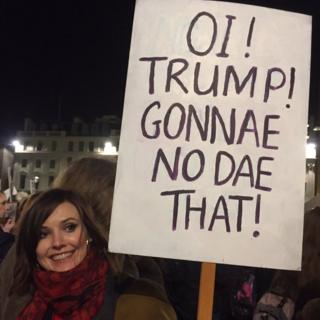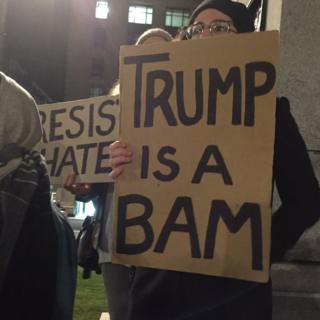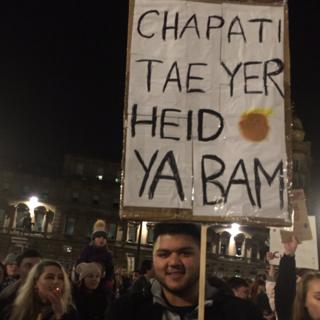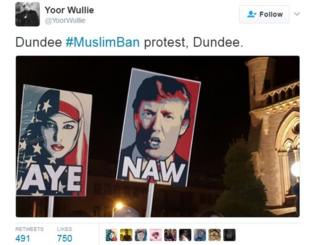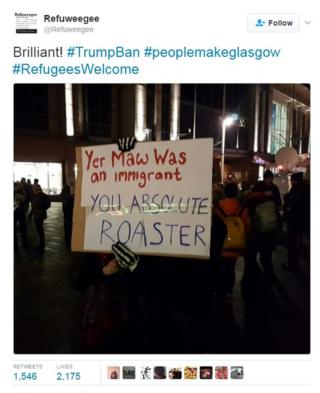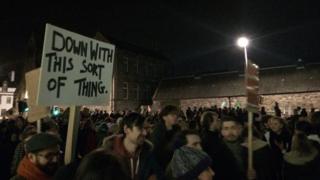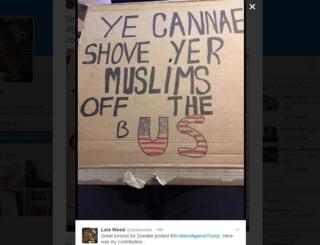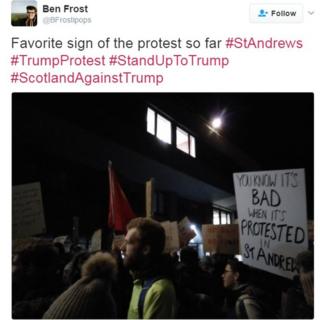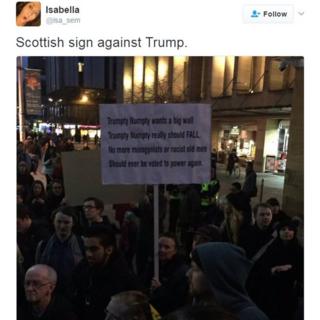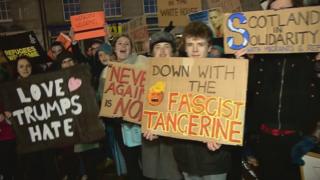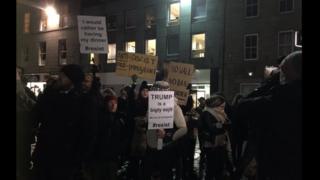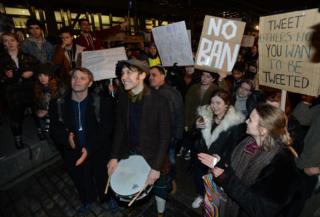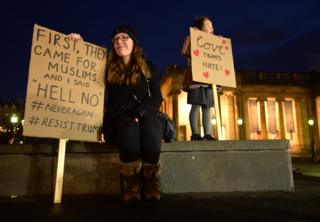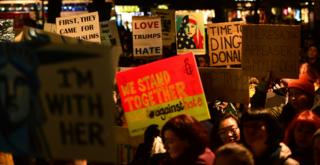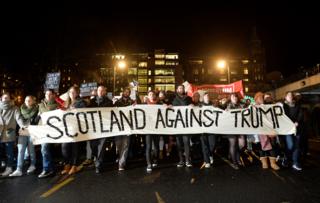 .