Scotland's papers: Football dementia 'risk' and spy claims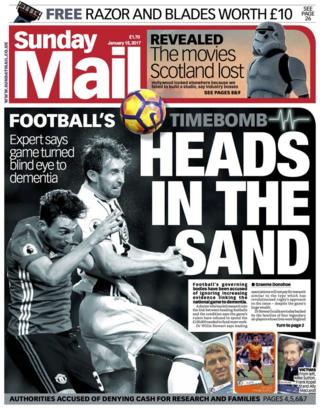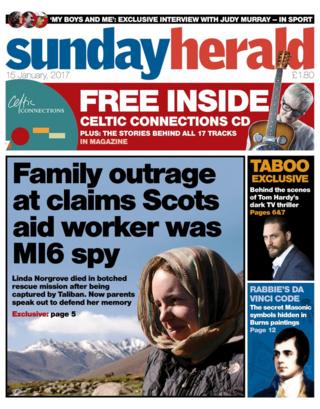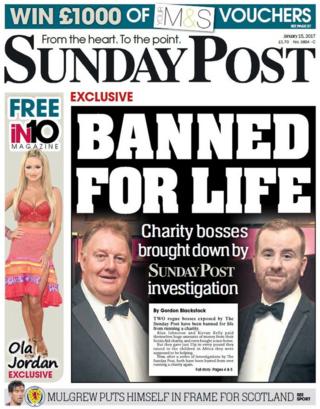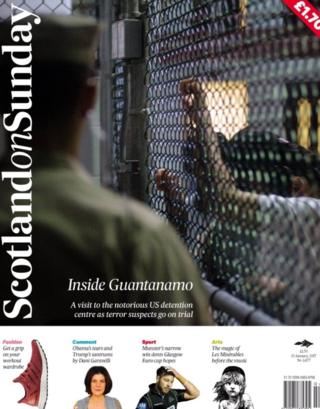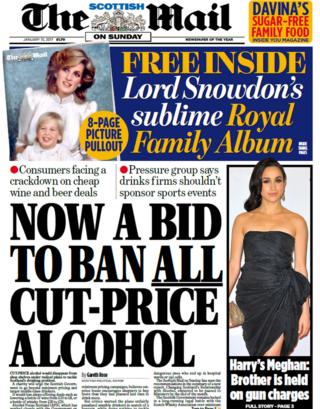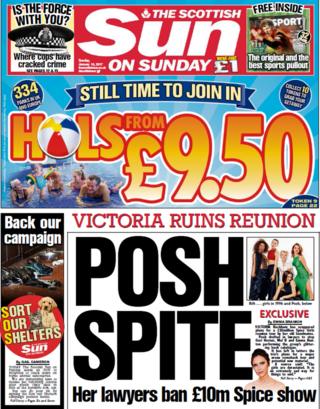 Football's governing bodies have been accused of ignoring increasing evidence linking the game to dementia, reports The Sunday Mail. A doctor who has led research into the link told the paper that football chiefs have refused to spend the £150,000 needed to fund more work.
The family of Scottish aid worker Linda Norgrove, who died after being captured by the Taliban, have denied she was an MI6 spy, according to The Sunday Herald. They said that the claims made by an American investigative journalism website were "ludicrous and hurtful".
The Sunday Post reports that two men have been banned for life from running a charity after being exposed by the newspaper. They claim the "rogue bosses" made a large amount of money from their Scotia Aid charity but just 13p in every £1 went to the children in Africa they were supposed to be helping.
A report from inside the Guantanamo Bay detention centre dominates the front page of Scotland on Sunday.
The prospect of a ban on all cut-price alcohol leads the Scottish Mail on Sunday. It reports that Alcohol Focus Scotland will urge the Scottish government to "go beyond minimum pricing and target middle-class drinkers".
Victoria Beckham has scuppered plans for a Spice Girls reunion, according to The Scottish Sun on Sunday. It reports that she brought in lawyers to stop three members of the group performing their back catalogue.