Scotland's papers: Child poverty and university funding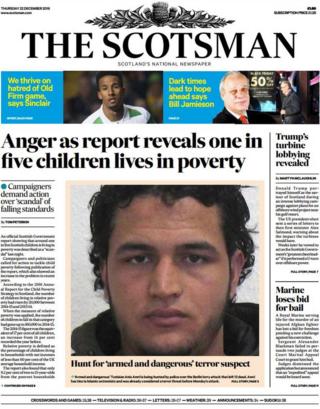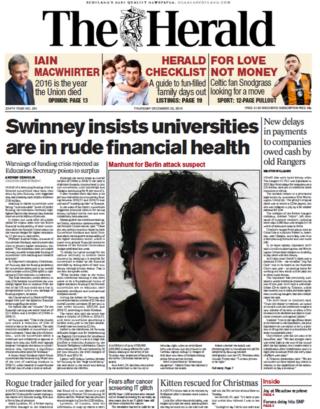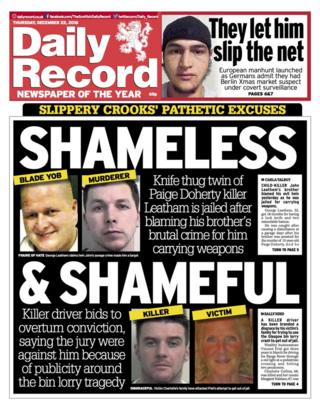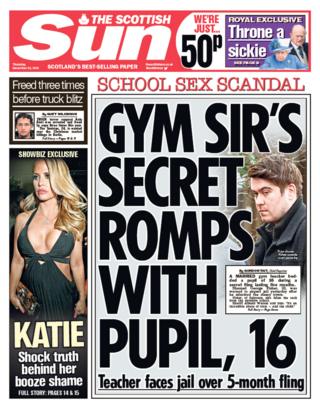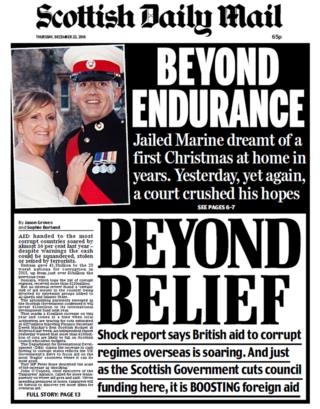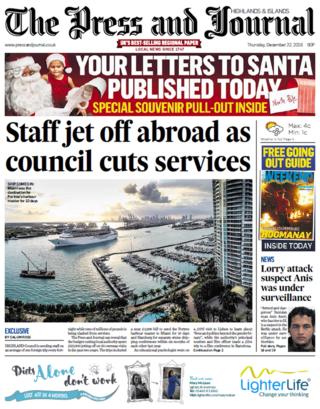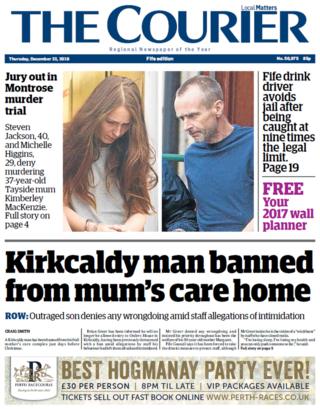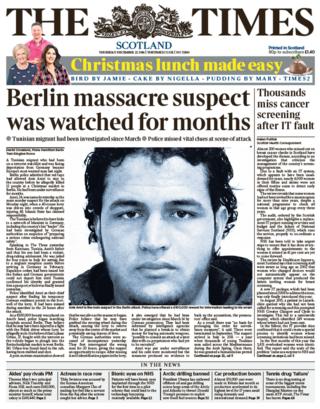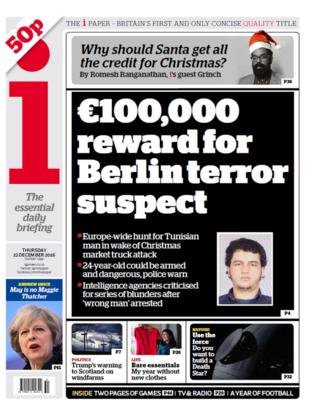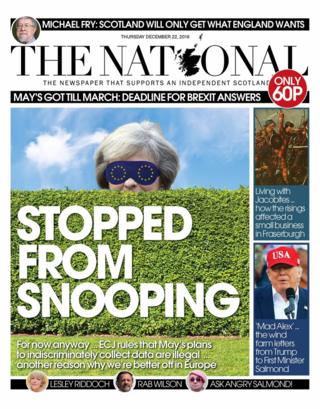 A report which found that one in five children in Scotland are living in poverty is the subject of the lead story in The Scotsman. The paper said the findings were described as a "scandal" by campaigners and politicians, who have called for action to tackle the problem.
Education Secretary John Swinney has rejected claims that Scottish universities are facing a funding crisis, according to The Herald. It reports that the deputy first minister said the institutions have a "healthy cash surplus" of £150m.
Two lead stories feature on the front page of the Daily Record, under the headline "Shameless and shameful". It writes that the brother of Paige Doherty's murderer has been jailed for carrying weapons. The paper also reports how a driver who killed a woman on a pedestrian crossing is appealing his conviction.
The Scottish Sun leads with the story of a married gym teacher who had a "secret fling" with a 16-year-old pupil.
Under the headline "Beyond Belief", The Scottish Daily Mail reports that aid handed to the "most corrupt" countries increased by 30% last year.
The Press and Journal reveals that "cash-strapped" Highland Council spent £25,000 on 50 overseas trips over the last two years.
A Kirkcaldy man has been banned from his mother's care home days before Christmas, according to The Courier.
Both the front pages of The Times Scotland and The i feature the hunt for the Tunisian man suspected of driving a lorry into the German Christmas market.
Meanwhile, The National reports that Theresa May has been "foiled" in the European courts after the so-called "snooper's charter" was declared illegal.