Nice news: A roundup of the week's good news from around Scotland
The news isn't always doom and gloom. Here are some of your favourite "nice news" stories from around Scotland this week.
---
Woolly bollard makeover in Callander proves a hit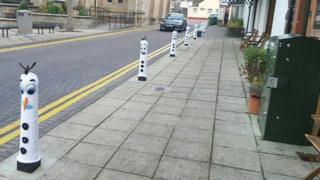 The appearance of woolly bollards in a Trossachs town has proved a major hit with visitors.
Nearly every bollard in Callander has been given a woolly makeover to mark the town's Winter Fest.
The most popular covers have been knitted in the style of Olaf the snowman, from Disney movie favourite Frozen.
They were created by women from the town's Meet and Make and Creative in Callander groups.
---
'Wallace and Gromit' home wins top award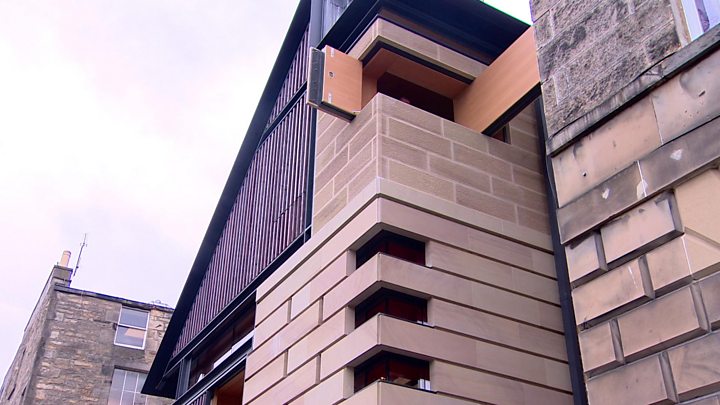 A "whimsical" terraced home in Edinburgh has been named the Royal Institute of British Architects (Riba) House of the Year.
The five-level house, by Richard Murphy Architects, was a "deeply personal space" filled with tricks and surprises, Riba said.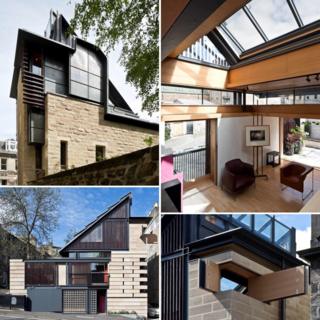 It fills an end-of-terrace plot in Edinburgh's New Town.
Riba said Murphy House was "part Wallace and Gromit", with moving pieces and disappearing walls.
It includes a hidden bath in the master bedroom, sliding bookshelf ladders in a subterranean library and a folding corner wall.
---
A look behind the scenes at the Glasgow Gaelic School Christmas pantomime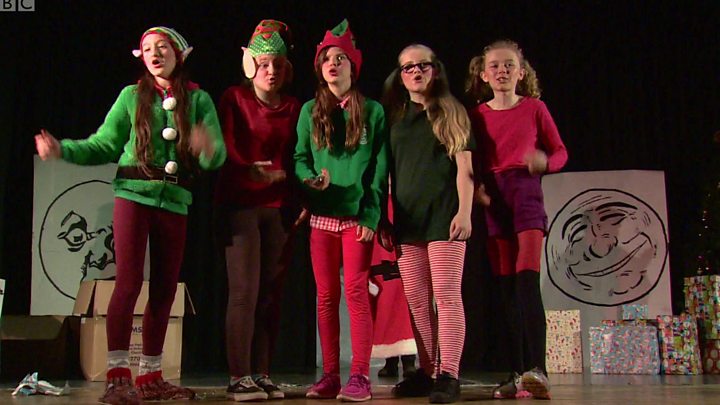 A traditional Christmas panto would be nothing without the familiar catchphrases.
But what do they sound like in Gaelic?
BBC Scotland's very own fairy godmother, Aileen Clarke, has been to find out.
---
School's out for Santa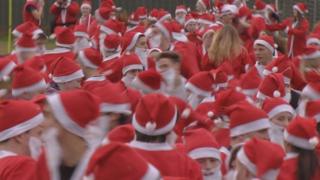 Teachers and hundreds of pupils donned Father Christmas outfits and beards to take part in their secondary school's Santa fun run.
The event at Grantown Grammar in Grantown on Spey in the Cairngorms was held to raise money for the school's funds.
Those taking part warmed up by dancing a jig in the school's playing field before running, jogging or walking.
The fun run involved about 340 "Santas" and even a few of their pet dogs.
---
Kelvingrove gallery opens after redesign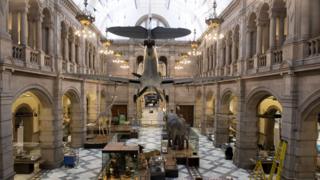 The popular Life Gallery at Kelvingrove Museum has reopened to the public after a two-year project to redesign and update it.
Visitors will now be able to travel on a Pole-to-Pole journey that features flightless birds of Australasia as well as the scenery of the Arctic.
Work on the gallery began in 2015, with the first phase completed in April this year.
It was closed again at the beginning of October and reopened on Saturday.
Situated in the museum's West Court, the Life Gallery is home to Sir Roger the Asian elephant and the ever-popular Spitfire.
---
Lottery windfall for German PoW camp village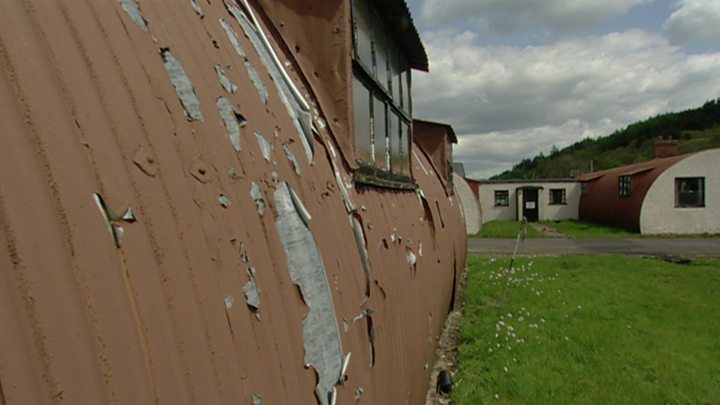 A Perthshire village has received £638,900 in lottery funding, days after a former German prisoner of war left it his entire estate.
Comrie Development Trust has been awarded the Heritage Lottery Funding to restore 11 World War Two Nissen Huts at Cultybraggan.
Heinrich Steinmeyer, who was held in the PoW camp there in 1944, recently left the trust £384,000 in his will.
Ten of the huts will be converted into self-catering accommodation.
The 11th will be restored as a common room displaying the history of the camp, which was built in 1941 and had the capacity to hold 4,500 inmates.
It was a category A camp, designed to hold German prisoners who were regarded as committed Nazis.
Mr Steinmeyer, a former member of the Waffen SS, left his entire estate to the village of Comrie, to help its elderly people, as gratitude for the "kindness" he was shown during his internment.
---
You can follow BBC Scotland News on Facebook, Twitter, Instagram and Pinterest.