Scotland's papers: Paedophile ring claim and strike threat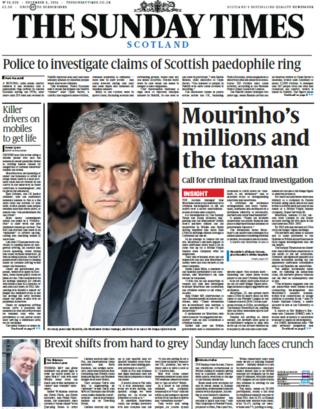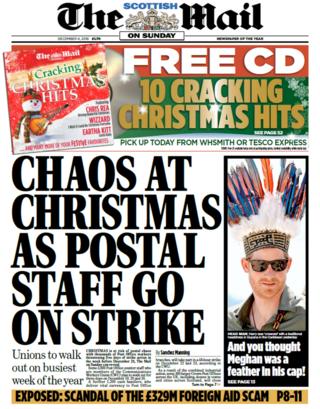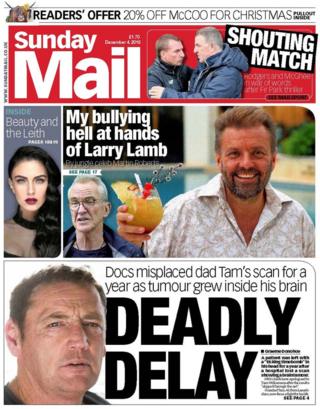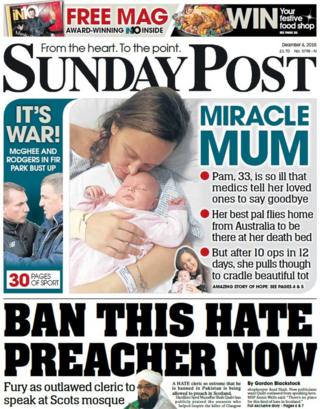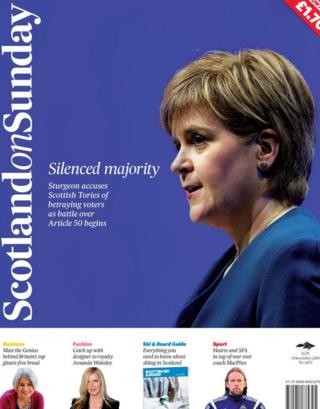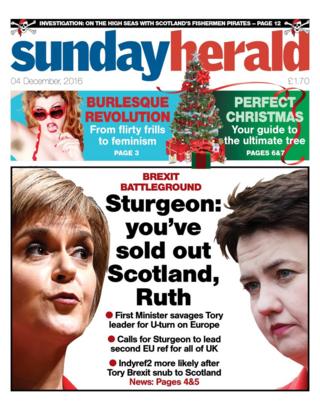 Police are to investigate claims that a paedophile ring "thrived" in central Scotland during the 1970s, according to The Sunday Times' Scotland edition. It reports that more than 350 men and women in the Falkirk area have reported being sexually abused by different people when they were children.
The Mail on Sunday leads with claims that thousands of Post Office workers are threatening five days of strike action in the week before Christmas. It reports that 3,000 Post Office counter staff plan to walk out on the 19, 20 and 24 of December.
NHS chiefs have apologised after a hospital lost a scan showing a man's brain tumour, according to the Sunday Mail. The paper says Tam Williamson, from Lanarkshire, was left with a "ticking timebomb" in his head for a year.
The Sunday Post reports that a "hate preacher" banned in Pakistan is being allowed to preach in Scotland. It says politicians want Syed Muzzaffar Shah Qadri outlawed from speaking in Scotland.
Meanwhile Scotland on Sunday reports that Nicola Sturgeon has accused the Scottish Conservatives of "betraying voters" on Brexit. It says the first minister believes Scotland's "vote to remain" has been silenced by the Tories.
The Sunday Herald leads on a similar theme, with Ms Sturgeon branding Ruth Davidson a "sell out" in what the paper describes as a "scathing attack" on the the Conservatives' leader in Scotland.