Scotland's papers: Sturgeon's dilemma and Strictly spoiler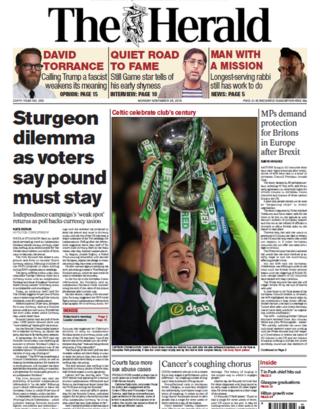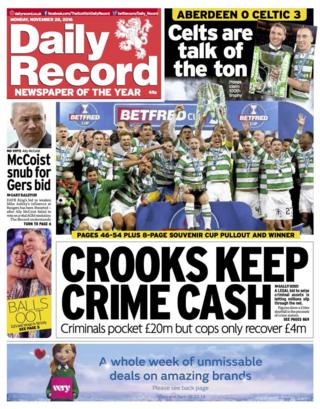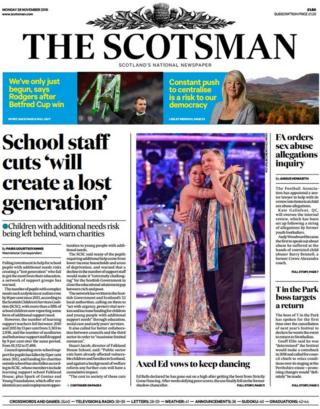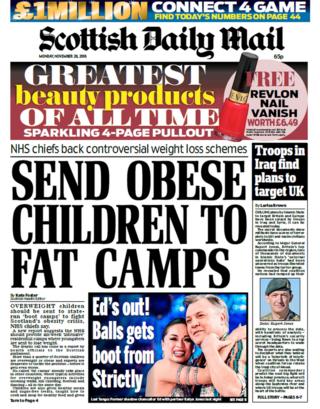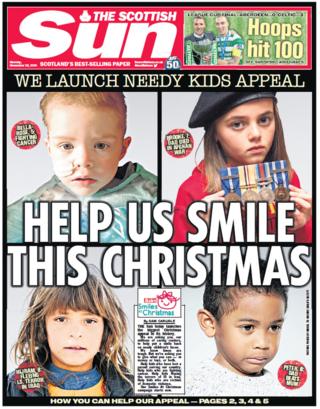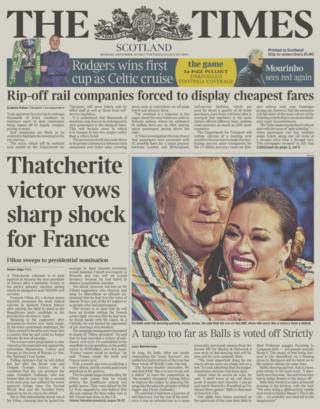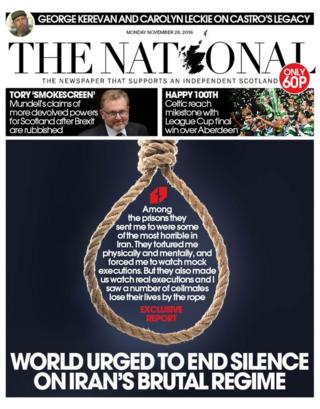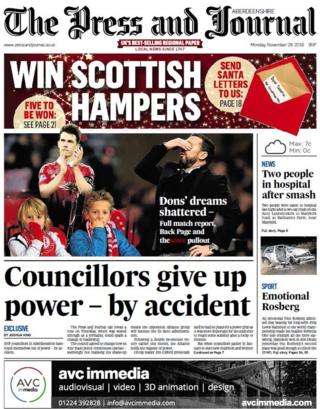 Images of the former shadow chancellor Ed Balls dominate the front pages, after he became the 10th celebrity to be voted off Strictly Come Dancing.
The Scottish edition of The Times says it was "a tango too far" for the novice dancer, while The Scotsman reports that he vowed to keep dancing.
Meanwhile, The Herald leads with a poll that reveals that almost two thirds of Scots want to keep the pound. It says the result means Nicola Sturgeon faces an "uphill battle" in persuading voters an independent Scotland should use any other currency than sterling.
The Daily Record reports that a legal bid to seize criminal assets is letting millions of pounds "slip through the net". Its investigation reveals that criminals who made £20m from crime were only made to pay back £4m.
Scotland is in danger of creating a "lost generation" who fail to get the most from their education, according to the front page of The Scotsman. It says a network of support groups has issued the warning about falling investment in help for children with additional needs.
The Scottish Daily Mail leads with a call from NHS chiefs who claim overweight children should be sent to state-run boot camps in a bid to tackle the obesity crisis.
The Scottish Sun uses its front page to launch a Christmas appeal to help needy children.
A "Thatcherite reformer" is in pole position to become the next president of France, according to the Scottish edition of The Times.
The National's front page reports that world leaders are being urged to condemn the brutality of the Iran's leadership.
And in Aberdeenshire, SNP councillors have "accidentally" voted themselves out of power, according to the local edition of The Press and Journal.