Scotland's papers: Murray on top and E. coli in chickens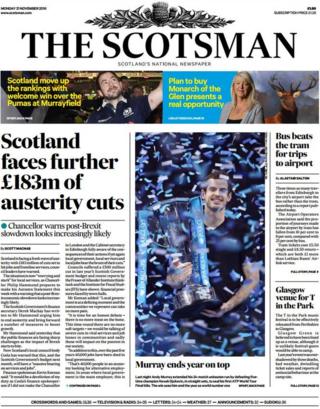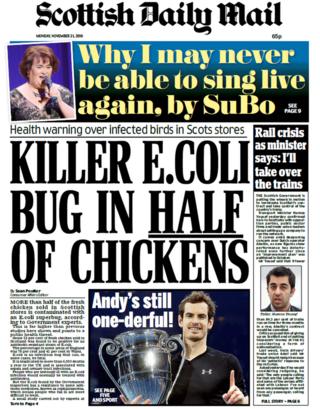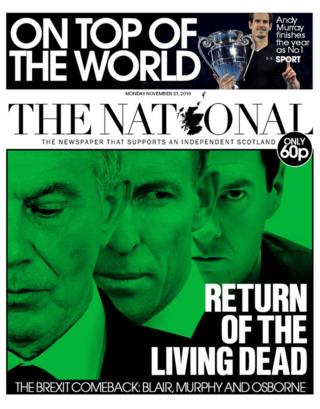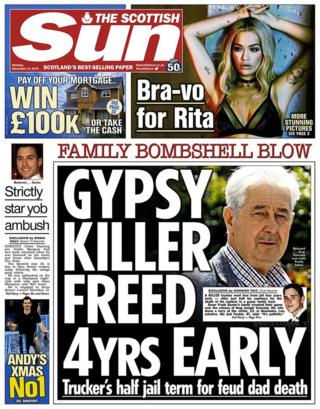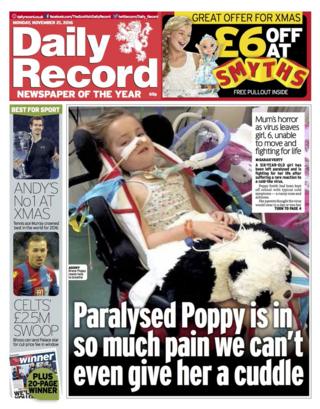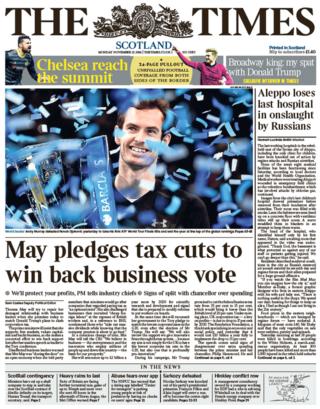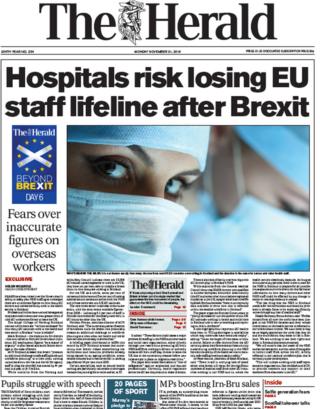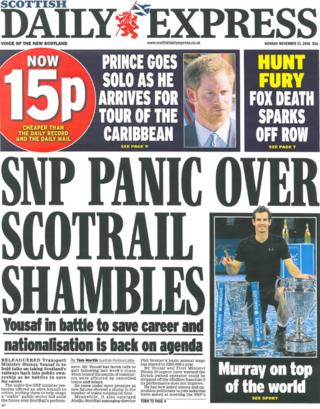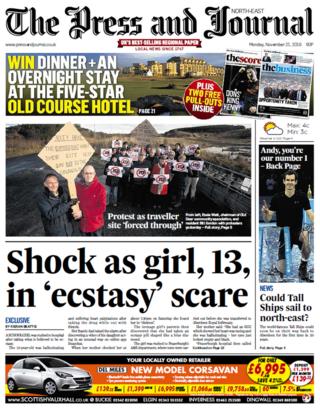 Photographs of a grinning Andy Murray dominate the front pages of Scotland's newspapers, after he beat Novak Djokovic in his first ATP World Tour Final. The win means the Dunblane-born sportsman will end the year as world number one.
In other news, council leaders are warning that Scotland is facing a further £183m of austerity cuts, according to The Scotsman.
The Scottish Daily Mail leads with a report claiming that more than half of the fresh chicken sold in Scottish shops are contaminated with an E. coli superbug. It says that in some areas of England, 78% of chickens are affected.
The National reports that former prime minister Tony Blair is looking for a new London headquarters "determined to influence Britain's Brexit policy". It adds that he plans to bring with him Jim Murphy, the former leader of Labour in Scotland.
A man jailed for killing his nephew by driving a truck at him has been freed four years early, according to The Scottish Sun.
The Daily Record's front page features a story about six year old Poppy Smith, who has been left paralysed after suffering a rare reaction to a cold-like virus.
Theresa May will pledge to match Donald Trump's plans to slash corporation tax, according to the Scottish edition of The Times.
Fears have been raised over the government's ability to safely plan NHS staffing, reports the Herald. It claims that there are no accurate figures on how many EU doctors and curses currently work in Scotland's health service.
Scotland's transport minister Humza Yousaf is to hold talks on taking Scotland's railways back into public ownership, according to the Scottish Daily Express.
The north-east edition of The Press and Journal reports that a 13-year-old was rushed to hospital after taking a drug believed to be ecstasy.