Scotland's papers: Funeral brawl and 'frozen girl'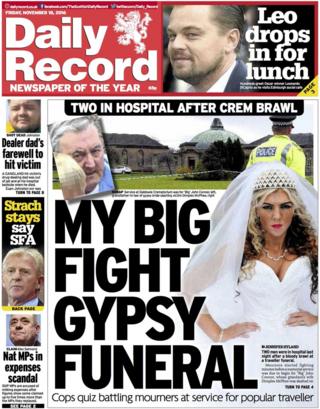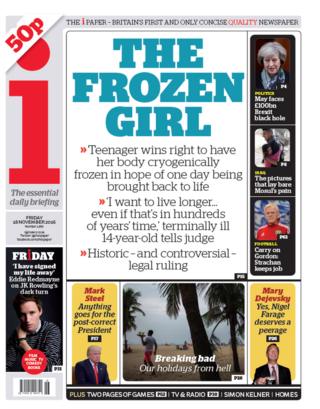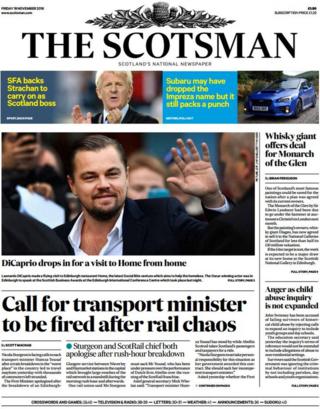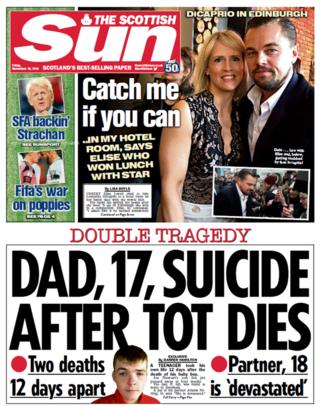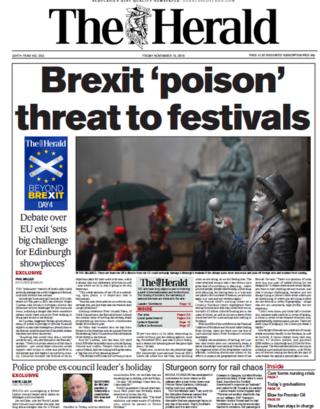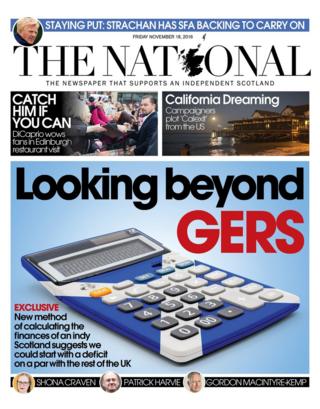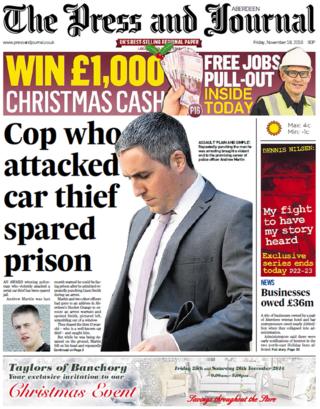 A fight at a crematorium which left two men in hospital features on the front page of the Daily Record. It reports that the brawl broke out in the car park of Daldowie Crematorium in Uddingston, 15 minutes before the funeral of a member of the traveller community was due to begin.
The i features the story of a terminally-ill teenager who won the right to have her body cryogenically frozen after she died.
First Minister Nicola Sturgeon is facing calls to fire her transport minister, Humza Yousaf, after a train broke down in the "worst place" in the country, The Scotsman reports. It led to travel chaos for thousands of rail commuters in the central belt on Thursday.
The front page of The Scottish Sun features a story about a teenager who took his own life 12 days after the death of his baby son.
Fergus Linehan, the artistic director of the Edinburgh International Festival, warns that the event could be seriously damaged by the "poisonous" rhetoric of Brexit in The Herald.
Meanwhile The National reports that a new way of calculating the finances of an independent Scotland suggest it could start out with a deficit on a par with the rest of the UK.
An award-winning police officer has been spared jail after he violently attacked a car thief, according to the front page of the Aberdeen edition of The Press and Journal.