Nice news: Your favourite stories from around Scotland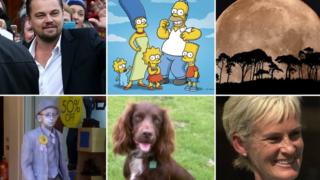 The news isn't always doom and gloom. Here are some of your favourite 'nice news' stories from around Scotland this week.
---
Dam plunge dog in animal survival competition final
A Cocker Spaniel seriously injured after plunging 60ft down a Highlands dam has reached the final of an animal survival competition.
Two-year-old Darcy sustained a shattered femur, fractures to her legs and pelvis and internal bleeding after falling at Glascarnoch Dam in July.
Darcy, from Kellas near Dundee, is the only Scottish finalist in the PDSA Pet Survivor Awards 2016.
She is expected to make a full recovery after months of rehabilitation.
Darcy faces competition from five English finalists, including Arthur, a cat from Suffolk which dragged itself home after being caught in an illegal animal trap.
---
Glasgow University offers Homer Simpson philosophy class
The University of Glasgow is to offer a philosophy course which examines whether Homer Simpson is a "virtuous" character.
The one-day course will take moments from The Simpsons and relate them to philosophical questions around morality, religion and free will.
Philosophy tutor Dr John Donaldson said beer-swilling Homer was a "complex character" who was hard not to like.
Dr Donaldson said the course - which is called "D'oh! The Simpsons Introduce Philosophy" - was designed for members of the public who had an interest in philosophy.
The course is being run on 14 and 21 January - though the earlier date has already sold out, the university said.
Homer Simpson...
"A boy without mischief is like a bowling ball without a liquid centre."
"Marriage is like a coffin and each kid is another nail."
"Beer. Now there's a temporary solution."
"When will I learn? The answer to life's problems aren't at the bottom of a bottle, they're on TV!"
"Oh, Marge, cartoons don't have any deep meaning. They're just stupid drawings that give you a cheap laugh."
---
Judy Murray to receive an honorary degree
Judy Murray is to receive an honorary degree from Abertay University in Dundee for her "outstanding contribution to British sport".
The tennis coach is one of three honorary graduates at the university's winter graduation ceremonies.
Murray, who is the mother of tennis champions Andy and Jamie, will receive an Honorary Doctorate of Education.
She stepped down in March as Great Britain's Fed Cup captain after five years in the role.
---
Scots go lunar for 'Supermoon'
People across Scotland have been enjoying the rare sight of a supermoon.
The moon appeared bigger and brighter than usual as it came closer to Earth than it has in decades.
A band of rain and cloud sweeping in from the west left some parts of the country disappointed.
But many others enjoyed the spectacle of the moon making its closest approach to Earth since 1948, appearing about 7% larger than normal and about 15% brighter.
The moon will not be this close to Earth again until 25 November 2034.
---
Kelso company sends new water treatment technology to Botswana
A Kelso company is sending new self-sustaining technology to Botswana to bring properly treated water supplies to some of its most remote areas.
The Bravo Hydro system runs without grid electricity or solar power, using a tiny generator in the water pipe.
Scotmas said the technology could bring reliably disinfected water to areas where it had not been possible before.
It is being sent to 40 villages in Botswana thanks to a major investment by the country's government.
---
Scots schoolboy receives the fundraising award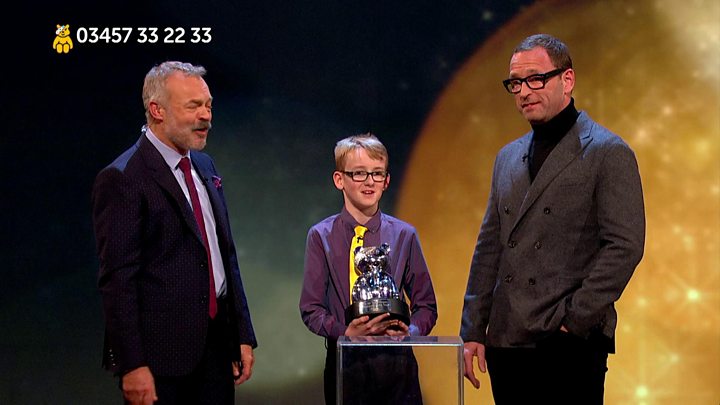 An 11-year-old boy who raises money by acting as a human statue has received the first Sir Terry Wogan Fundraiser of the Year Award.
Lauchlan Muir, from Bo'ness, West Lothian, was presented with the award by Sir Terry's son Mark during the Children in Need television programme.
Sir Terry, who died in January, presented the programme for 35 years.
This year's appeal raised a record £46.6m on the night, £4.6m of it from Scotland.
Lauchlan has raised more than £3,500 for this year's appeal, and over the years has raised £10,000.
---
Leonardo DiCaprio visits Edinburgh cafe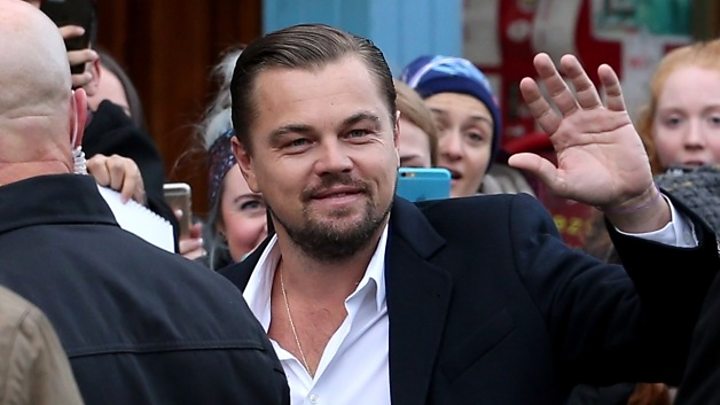 Hollywood actor Leonardo DiCaprio has signed autographs outside an Edinburgh restaurant in what is thought to be his first visit to Scotland.
The Oscar winner was in Edinburgh to speak at the Scottish Business Awards at the EICC.
DiCaprio visited Home, a restaurant in Queensferry Street which gives its profits to the homeless.
Hundreds of fans were waiting for his arrival. Many had queued in the rain for hours.
---
Iconic Monarch of the Glen painting could go on permanent public display in Scotland
The iconic Monarch of the Glen painting could go on permanent public display in Scotland after its owners agreed a deal with National Galleries of Scotland.
Drinks giant Diageo had planned to put the painting up for auction, where it was expected to fetch about £8m.
The company has now gifted half the value of the piece to NGS in the hope it can raise the remaining £4m to put it in public hands for the first time.
Sir Edwin Landseer painted The Monarch of the Glen in 1851.
It has been on display in Edinburgh for 17 years while on loan to the National Museum of Scotland.
Art experts had feared it could be sold to a foreign owner at auction.
---
Get more nice news from around Scotland by following BBC Scotland News on Facebook, Twitter, Instagram. Take a look at our new boards on Pinterest too.