Scotland's papers: Fort George future and Clinton cleared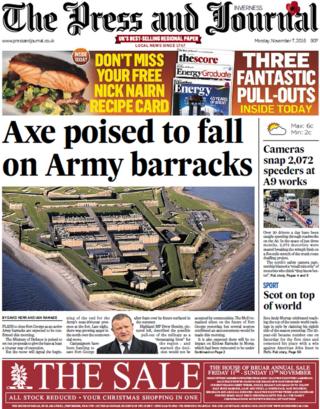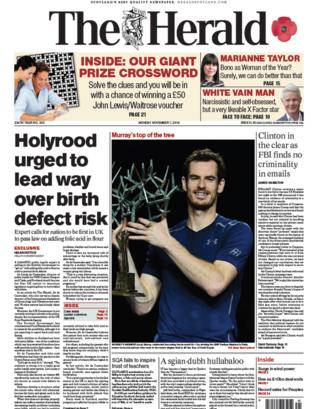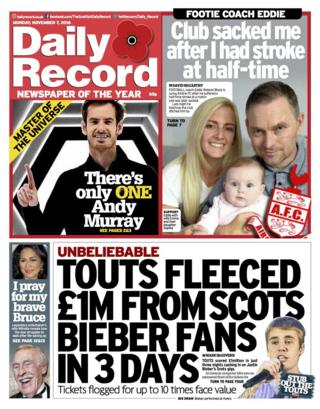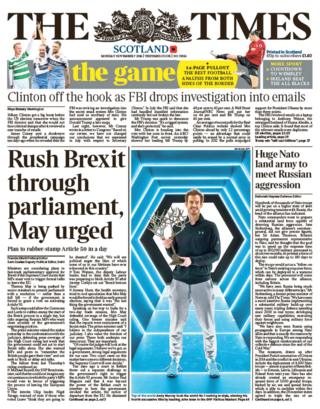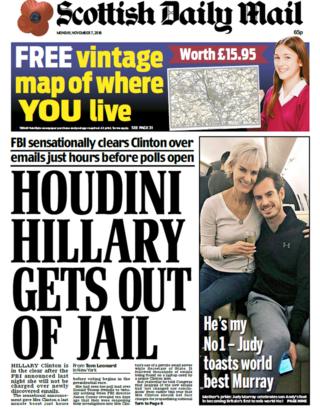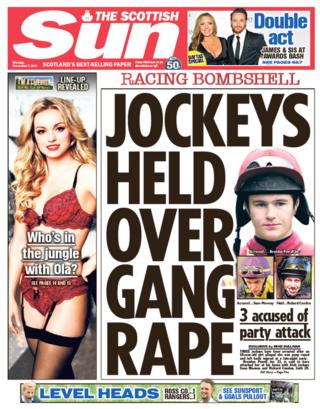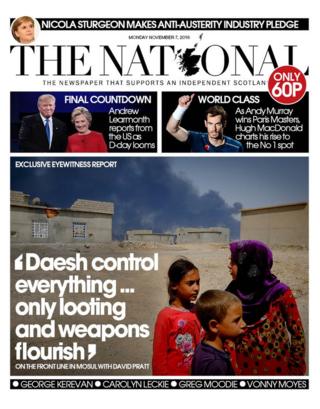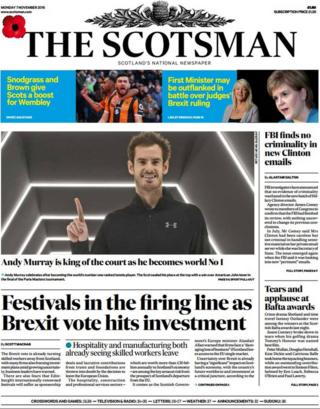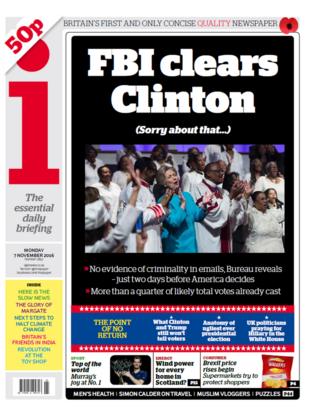 The axe is "poised to fall" on the army barracks at Fort George, according to the Inverness edition of the Press and Journal.
It claims the Ministry of Defence will give the base a "stay of execution" of at least 10 years but the move will signal the "beginning of the end" for the Army's presence in the north of Scotland.
The Herald reports that a leading public health expert is calling on the Scottish government to "get on" with adding folic acid to flour in a bid to prevent birth defects.
Touts fleeced £1m from Scottish fans of Justin Beiber in just three days, according to the front page of the Daily Record.
The Scottish edition of The Times says Hillary Clinton is "off the hook" after the FBI drops an investigation into her emails.
The presidential hopeful is described as "Houdini Hillary" by the Scottish Daily Mail.
Three jockeys have been arrested in connection with a rape inquiry, according to The Scottish Sun.
The National has an eyewitness report from the frontline in Mosul.
And The Scotsman reports that Edinburgh's festivals could suffer after the Brexit vote hit investment.