Children's commissioner warning on football 'child exploitation'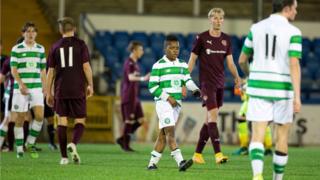 Scotland's children's commissioner has called for regulation to stop the exploitation of children by professional football clubs.
Tam Baillie said a "wait and see" approach was no longer appropriate.
His comments follow the decision by Celtic to feature 13-year-old Karamoko Dembele in its under-20 side against Hearts on Monday.
The Scottish FA and Scottish Professional Football League said they were "surprised" by the allegations.
Bookmaker Ladbrokes has since apologised for taking bets on the child's future prospects.
Dembele, who was born in London in 2003 and whose parents come from Ivory Coast, joined Celtic in July 2013.
Since then he has been fast-tracked to appear with players seven years his senior.
'Commodification of children'
Following his appearance on Monday, Scottish Professional Football League (SPFL) sponsor Ladbrokes began offering odds of 7/4 on him becoming the youngest Celtic player in history.
However, the firm has since apologised and written to Mr Baillie saying it has closed the book on him and taken no bets.
In a statement the bookmaker said: "We have written to the children's commissioner this morning, and informed the SPFL of our letter, confirming that no bets were taken on this market before it was removed and to reaffirm our commitment to responsible gambling.
"We have also sought to clarify that there was no intention of encouraging the commodification of children in Scottish football and have apologised for any offence inadvertently caused."
On its website, Celtic FC said "the teenager didn't look out of place" on the pitch on Monday, despite his markedly smaller frame.
The club added: "What we need to remember, though, is that Karamoko is just 13-years-old. He was given a chance to play last night on merit... it is very important that we continue their development at a measured pace."
Baillie, the Children and Young People's Commissioner, told BBC Scotland's Good Morning Scotland programme: "There's very longstanding concern with regard to how a professional football clubs treat our children.
"We've still got examples of 15-year-olds being held on three-year contracts against their will in some instances.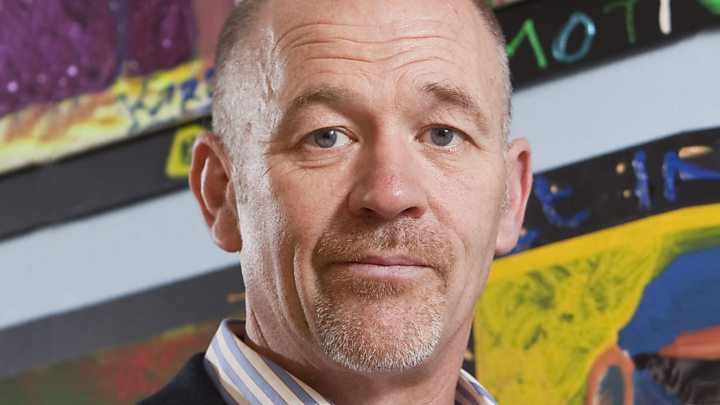 "You've got instances where those contracts pay a pound a week and I believe that HMRC, revenue and customs, have taken an interest in this, and you've got reports that talk about transfers of children, which is quite contrary to any SFA rules."
'Exert sufficient regulation'
Mr Baillie said there were too many youngsters involved in the club academy system who would never go on to make it as professionals.
He added: "Really the clubs, to some extent, are trading on the dreams and aspirations of those children and young people. But at the end of the day they are exploiting them for monetary gain."
Mr Baillie said the issue was currently the subject of a petition going through the Scottish Parliament.
He said the Scottish government had adopted a "wait and see" approach which was no longer appropriate.
He said: "I think that time has passed for waiting and seeing, and what we need is some action. I've suggested that it requires external regulation because it looks as if the football authorities are not capable of or not willing to exert sufficient regulation for the protection of our children involved at this very young age."
In a statement issued by the Scottish FA and the SPFL they said: "The Scottish FA appointed a Children's Safeguarding and Wellbeing Manager in August 14 to ensure the rights of the child are at the heart of all decisions relating to youth football in Scotland under its jurisdiction.
"A Youth Congress has been created to give young people a voice in all areas of the Scottish FA's business.
Tighter regulations on the scouting of young players have also been introduced, while the SPFL have also implemented Commitment Letters to ensure that any clubs interested in a player, it commits to paying the appropriate level of compensation within the Reimbursement of Training Costs Matrix."
It added: "It should be noted that Mr Baillie was invited to speak at the Scottish FA Convention in December 2015 as part of a panel on Youth Football in Scotland. We are extremely disappointed, therefore, that he has elected not to reference these positive changes in his comments today."