Watchdog to probe death of Low Moss prisoner Kirk Leggatt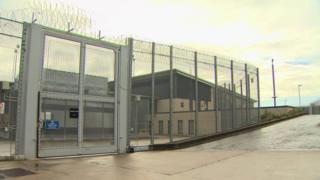 A police watchdog is to investigate the circumstances which lead to the death of a 34-year-old prisoner.
Kirk Leggatt died shortly after he was admitted to Low Moss prison in East Dunbartonshire in July last year.
The Police Investigations and Review Commissioner (PIRC) said they would examine his interaction with police before he was transferred to the jail.
They were instructed to carry out the investigation by the Crown Office and Procurator Fiscal Service.
Mr Leggatt, who was an untried prisoner, died on 27 July 2015.
A spokeswoman for PIRC said the matter had been passed to it following subsequent investigations by the Scottish Fatality Investigation Unit.
She added that a report on the commissioner findings would be submitted to the Crown Office in due course.