Scotland's papers: PM's Brexit speech and 'race hate' kids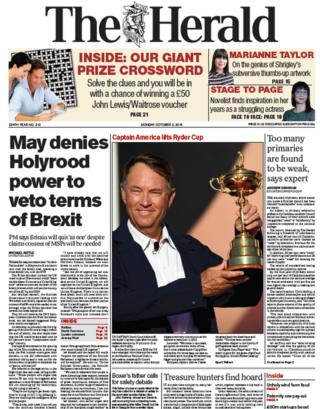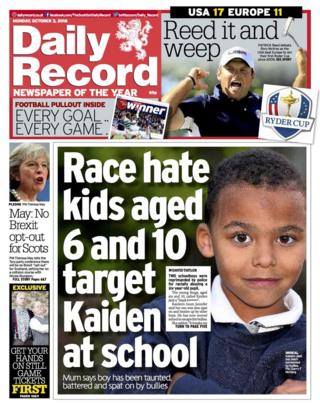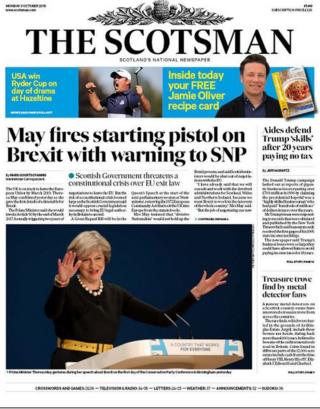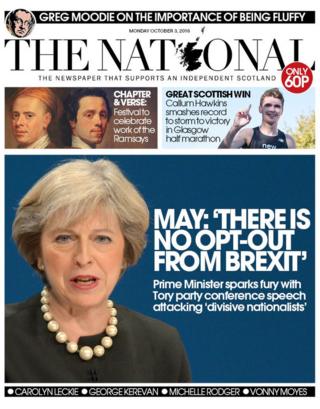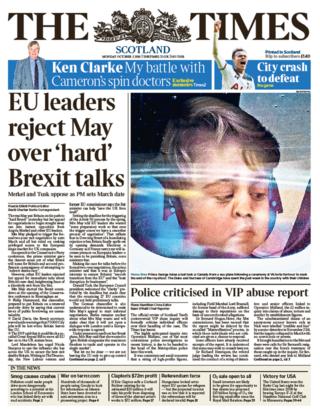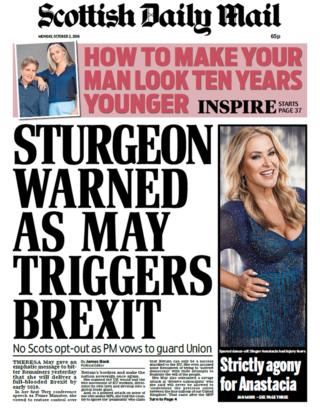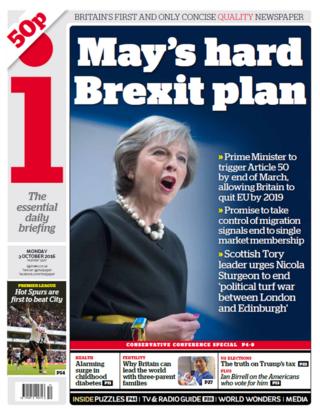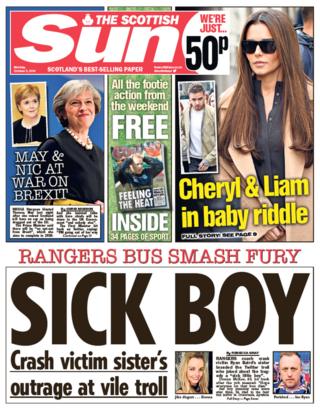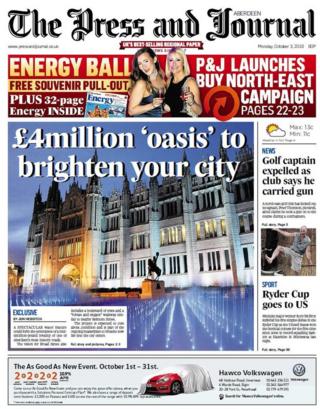 Prime Minister Theresa May's Brexit speech at the Conservative party conference makes the front pages of nearly all of Scotland's newspapers.
The Herald reported that she made it clear that "divisive Nationalists" in Holyrood would not have a veto over the UK's deal to exit the European Union.
The Scotsman said Mrs May "fired the starting pistol" on the Brexit process.
But she "drew fury" with her comments about supporters of Scotland's independence, according to The National.
The Scottish Daily Mail said the prime minister told "bitter Remainers" that she will deliver a "full-bodied" Brexit by early 2019.
And the Scottish edition of The Times said the speech put Britain on the path of a "hard Brexit".
The i newspaper reports that Scottish Conservative leader Ruth Davidson has urged Nicola Sturgeon to end the "political turf war" between London and Edinburgh.
Meanwhile The Daily Record reports that two boys have been reprimanded by police for racially abusing a six-year-old boy.
A Twitter troll who joked about the coach crash in which a Rangers supporter died has been branded a "sick little boy" by the victim's sister, according to The Scottish Sun.
The Press and Journal's Aberdeen edition reports that a "spectacular water feature" could form the centrepiece of a revamp of one of the city's roads.