Still Game gets new titles and theme tune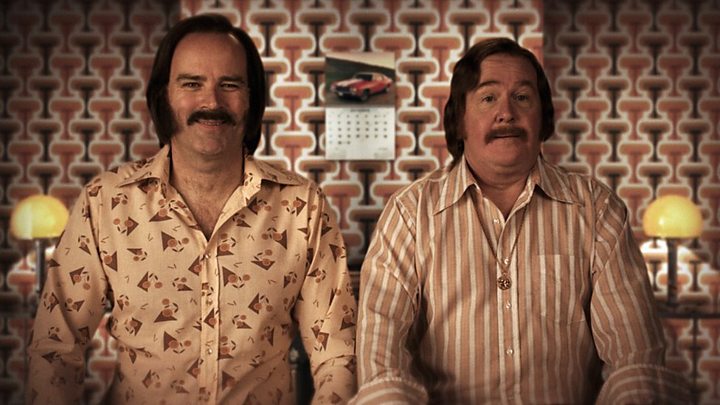 The titles and theme tune for the popular comedy Still Game have been revamped ahead of the launch of a new series.
The programme will be back on BBC One next month after a nine-year break.
The new titles show the main characters Jack and Victor, played by Ford Kiernan and Greg Hemphill, from the 1960s, 70s and 80s to the present day.
The BBC Scottish Symphony Orchestra have also made a new recording of the iconic title music.
Filming on the new series, once again written by Kiernan and Hemphill, has been taking place on a purpose-built set at BBC Scotland's Dumbarton Studios and around Glasgow.
Still Game follows the antics of pensioners Jack Jarvis and Victor McDade and ran for six series between 2002 and 2007.
The new series will also see the return of Sanjeev Kohli as Navid, Gavin Mitchell as Bobby, Paul Riley as Winston and Mark Cox as Tam.
Reruns of the show have proved popular with audiences and it has also attracted new fans on TV streaming service Netflix.