Taking the pulse: How healthy is Scotland?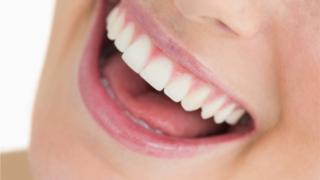 The Scottish Health Survey attempts to measure key facts about the health and wellbeing of people living in Scotland. It indicates Scots have better teeth, drink less - and fewer smoke. But what else does it reveal about the nation's health?
Mental health
Levels of wellbeing were significantly lower for women aged 16-24 than for other age groups of men and women. Self-harm, including attempted suicide, was most commonly reported by this age group.
A total of 23% of young women reported self-harming.
Illness and poverty
Poor health was strongly associated with living in deprived areas.
Multiple health conditions were reported by 34% of people in these areas, compared with just 18% of those in the least deprived areas.
Smiles better
More Scots are keeping at least some of their natural teeth - 92% now, up from 88% in 2008.
Older men are more likely to have their own teeth than women of the same age. In the age group 65-74, 85% of men but just 77% of women had some of their own teeth.
Binge drinking
A key measure of binge drinking indicates it has declined from 24% of the adult population (in 2003) to 20%.
Overall consumption of alcohol has also declined. But 36% of men and 17% of women report drinking more than 14 units a week - the government's advised safe limit.
Fewer smokers
Adults who say they smoke make up 21% of the population, down from 28% in 2003.
The proportion of children exposed to second-hand smoke at home fell from 11% in 2014 to 6% in 2015.
Active minority
Men are more likely to be physically active than women.
Overall, there has been little change in levels of activity, with 26% of adults meeting guidelines for both moderate of vigorous physical activity (MVPA) and muscle strengthening.
There has been a slight decline in the proportion of children taking part in sport, from 71% in 2008 to 68% now.
Obesity risk
Among adults, 65% are overweight, including 29% who are obese.
The survey reported 15% of boys and 14% of girls as being at risk of obesity - figures identical to those recorded in 1998.