Scotland's papers: 'Cyanide maniac' and payday loans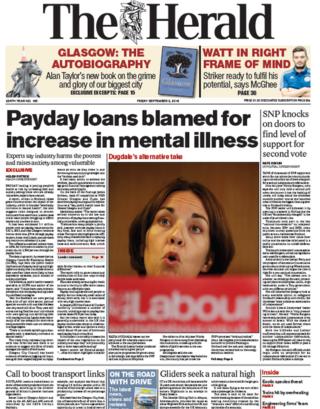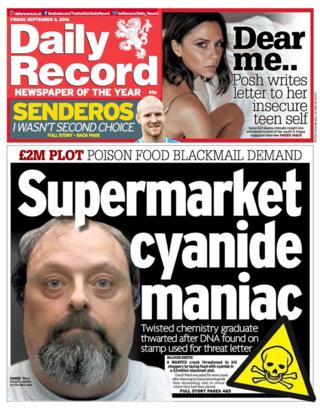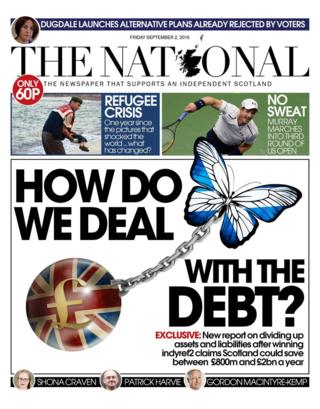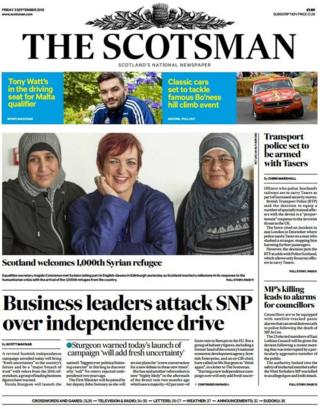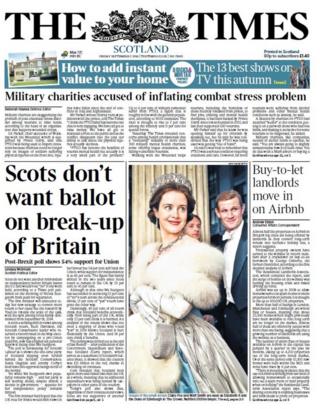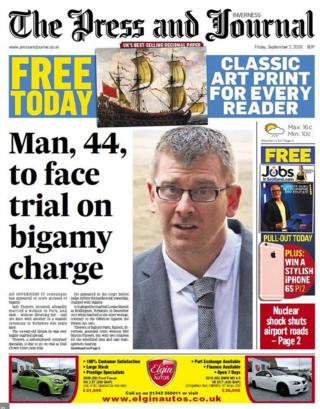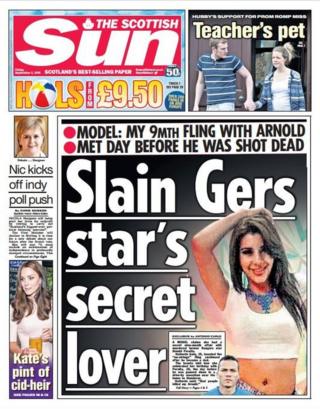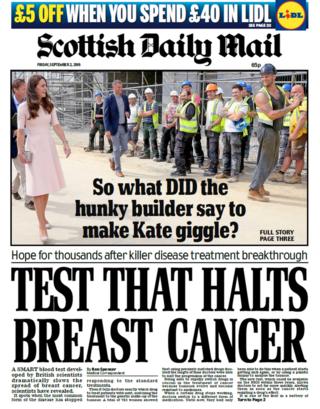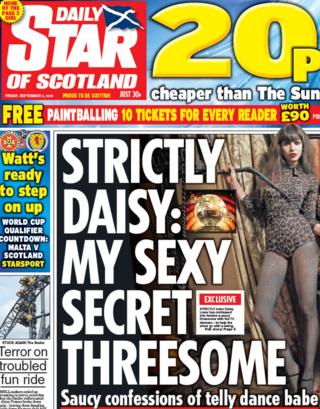 The front page of The Herald highlights a report which claims payday lending is "absolutely corrosive to mental health" among those who are already vulnerable.
A man who threatened to kill supermarket shoppers by lacing food with cyanide as part of a £2m blackmail plot is the splash in the Daily Record. The paper said David Ward was jailed for seven years for the crime.
Meanwhile The National asks "How do we deal with the UK's debt?" on its front page. It claims a new report has found that independence could save Scotland up to £2bn a year.
A warning from leading business figures that a revived Scottish independence campaign would bring "fresh uncertainty" features on the front page of The Scotsman. In a letter to the paper, industry leaders say it would be "tantamount to a major breach of trust" with voters from the 2014 referendum.
On a similar theme, the Scottish edition of The Times reports that a new opinion poll shows that Scots voters do not want another referendum on independence before Britain leaves the EU.
The Inverness edition of the Press and Journal splashes with a story about a local IT consultant who has appeared in court charged with bigamy.
A story about the private life of former Rangers player Arnold Peralta makes the front page of The Scottish Sun. The 26-year-old footballer was murdered in a drive-by shooting near his home in Honduras in December last year.
A "smart blood test" which dramatically slows the spread of breast cancer is the splash in the Scottish Daily Mail.
And a story about model Daisy Lowe, a contestant in the new series of Strictly Come Dancing, makes the front page of the Daily Star of Scotland.