Learning difficulties linked with winter conception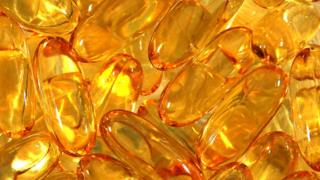 Learning difficulties are more common in children conceived during winter months, new research has found.
A study led by the University of Glasgow discovered the seasonal pattern was observed in children who had autism or conditions such as dyslexia.
The correlation is being linked to low vitamin D levels in women who conceived between January and March.
Last month new guidelines were issued recommending people in the UK take vitamin D supplements during winter.
Researchers, who carried out the work in collaboration with Cambridge University, the NHS and the Scottish government, studied more than 800,000 children who attended Scottish schools between 2006 and 2011.
They linked those youngsters with their mother's pregnancy records and discovered those conceived in winter were more likely to have special educational needs compared with those conceived in summer.
The figures showed 8.9% of those conceived in the first quarter of the year had learning disabilities compared to 7.6% of those conceived between July and September.
'Brain problems'
Prof Jill Pell, director of the Institute of Health and Wellbeing at the university said: "We weren't able to measure vitamin D in these children, but it is a plausible explanation.
"We know that vitamin D is essential for healthy brain development in babies, and the first few weeks in pregnancy are a critical period when the brain develops.
"In the United Kingdom in the winter months we don't have enough sunlight for our bodies to actually produce vitamin D and other studies that have been in animals have confirmed that if you have animals that are low in vitamin D their offspring have brain problems and if you give vitamin D they are avoided."
Researchers said it reinforced the position that pregnant women were particularly vulnerable to low vitamin D levels and that they should not wait until they became pregnant to take supplements.
There is currently no recommendation for vitamin D supplements for babies under six months in Scotland.
It is believed that young babies receive sufficient vitamin D through their mothers' breast milk or formula, which is fortified with the nutrient.
The team said the prevalence of infections such as cold and flu suffered by expectant mothers during winter months could also play a part in their study results and have called for more research into the issue.
The research is published in the American Journal of Epidemiology.