Giant marquee blown away at Orkney County Show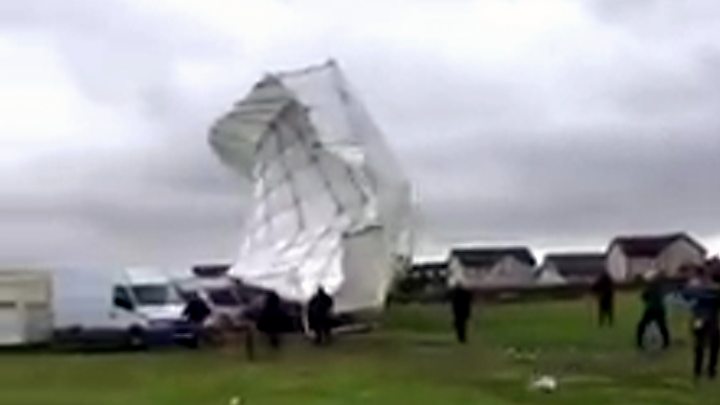 High winds caused panic at the Orkney County Show when a giant marquee was lifted up and blown across the field.
The tent fell upside down, before it was lifted up again and landed on top of parked vans. It took a team of workers and a forklift vehicle to secure it again.
The Met Office said gusts reached speeds of up to 47mph in Kirkwall on Friday.
The incident was captured on camera by Andy Mair.
The manager for agricultural machinery firm Opico was setting up his own stand across the field.
"It was surreal. I've never seen anything like it," said Mr Mair.
"It took a bit of work to get it under control. It landed on a caravan and a burger van. They used a forklift to lift it off them.
"There were at least 20 people helping to get it pegged down again."
The Orkney County Show is held every August, with more than 90 trade stands at Bignold Park in Kirkwall.