Teenage pregnancies fall by over 40% in seven years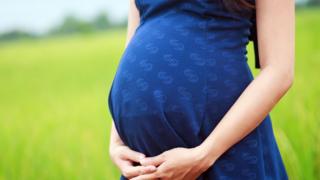 Teenage pregnancies in Scotland have fallen by more than 40% over seven years, according to new figures.
Official statistics show that the rate hit a peak in 2007, when 57.7 per 1,000 women under 20 fell pregnant.
In 2014 levels of teenage pregnancies dropped to 34.1 per 1,000 women - a fall of 40.9%.
The Information Service Division found that the lowest rate of teenage pregnancies was in the Borders, while the highest was in Tayside.
It also found that girls who fell pregnant when they were under 16 were more likely to have termination than to keep the baby.
And it said there was a "strong correlation" between deprivation and teenage pregnancy.
"In the under 20 age group, a teenage female living in the most deprived areas is five times as likely to experience a pregnancy as someone living in the least deprived," the report said.
Aileen Campbell, the minister for public health, said the statistics reflected the "dedicated work" of education, health and community services.
She added: "In March we published our 'pregnancy and parenthood in young people' strategy which aims to address the fundamental causes of pregnancy in young people by considering the wider factors that are key to supporting young people - such as education, attainment, training and employment.
"We are continuing work to implement this strategy, ensuring services are putting young people at the centre of decision-making and helping them to achieve their potential both as individuals and where appropriate, as parents."