Union warns over National Trust for Scotland job losses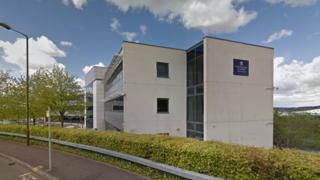 The National Trust for Scotland has been warned it risks "damage to its long-term aims" with plans that could see up to 139 staff made redundant.
The trust wants to reduce costs by 10% and "simplify" its management structure.
It said it had "a bold and ambitious vision to change the way we deliver our core purposes".
But the Prospect union said possible redundancies would be a "devastating blow to Scotland's heritage sector".
The NTS has launched a 90-day consultation on "significant changes" to its structure.
Prospect represents hundreds of specialists and support staff at the trust and said it had been working to ensure members' jobs are protected since the plans were first mooted in January.
Prospect negotiator Ian Perth said: ''Our members are already significantly stretched and continue to do valuable work for the charity in such difficult times.
"We are concerned that the trust's proposals rely heavily on replacing full-time staff with contractors. Although a move like this can show short-term cost reductions, they risk damaging the trust in the long-term."
'Difficulties for members'
Prospect has welcomed the commitment not to cut jobs at property locations, but fears the removal of vital central functions will lead to difficulties for members at NTS properties.
Mr Perth added: "Over the course of the 90-day consultation, which begins today, we will work with our members to ensure the trust does everything possible to minimise compulsory redundancies.
"The trust has committed to fully engaging with Prospect throughout the consultation process and we intend to leave no stone unturned in an effort to support our members.
"We have sought a number of clarifications from the trust and are currently arranging a timetable for engagement."
The NTS, which works to conserve and promote Scotland's treasured places and collections, currently has 540 full-time and 750 seasonal staff.
The charity said the plans will see 68 new posts created across Scotland while about 42 posts will be transferred from their headquarters to be based alongside the properties it manages.
There will be an overall reduction in staff numbers, mainly at the Edinburgh base, with 142 posts classified as "at risk".
NTS chief executive Simon Skinner said the trust had opened consultations with the union on a "visionary transformation".
He added: "For those affected, we will be opening up opportunities for voluntary redundancy and will match as many people as possible to new posts in order to keep compulsory redundancy to a minimum.
"But, inevitably, we will be losing some of our old friends and colleagues and some will have to move from their current base. Change is not easy, but change we must if we are to continue to deliver on our core purposes."