'It was either die, or get help'
Sandra has been an alcoholic for 26 years. She's now in her 40s and had been offending for about 20 years. She got a Community Payback Order as an alternative to prison two years ago, and started going to Tomorrow's Women, a community justice project which deals with the most hard-to-reach women in Glasgow. She hasn't had a drink or committed a crime in well over a year.
Sandra (not her real name) says: "When I first started coming to Tomorrow's Women, I wouldn't really engage - I was still drinking and I didn't want to face up to my problems. I was frightened.
"But last January, I decided I'd had enough - suicidal thoughts were coming into my head and I asked to go into rehab. Mentally and physically I was just broken. It was either die or get help.
"The staff from Tomorrow's Women helped me get into rehab, they came up to see me all the time. I started receiving trauma counselling. And it's made a massive, massive difference to my life.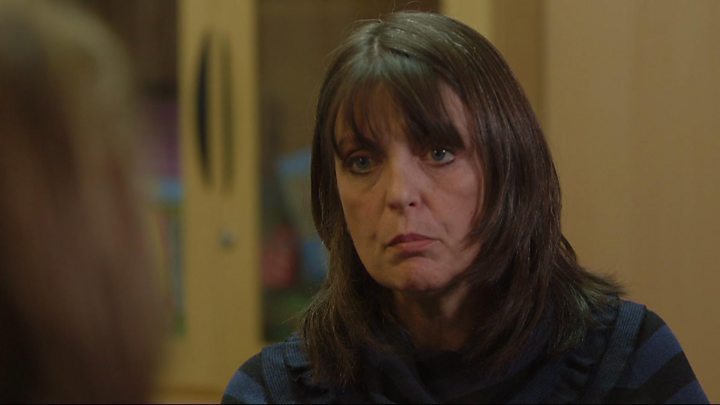 "I was drinking because I didn't feel great about myself, I had no confidence because of a trauma experience and incidents that had happened in my life up until my 20s. I just let myself get used and abused, I suppose, for years. I felt that was all I deserved.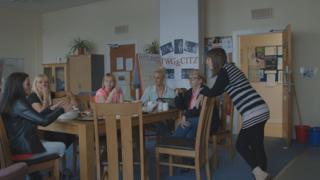 "When I came out of rehab, I started coming back here to Tomorrow's Women. The staff got me a flat, a cracking flat at the other end of the city. I had to change everything about my life - I really started engaging. So that's what helped. But it was very difficult.
"People think projects like this are a soft option, that prison's the hard bit. But I would say dealing with all your problems is harder. I went through every emotion that you could imagine. And at times I wanted to throw in the towel. It was so painful.
"I feel on top of the world now. I've made brilliant friends at Tomorrow's Women. I think the fact that it's all women is important. And the fact that it's a multi-agency service - you're not going from one side of Glasgow to the other. Somebody's helping you with your housing, mental health, all in the one place.
"A few weeks ago, I wasn't well, and the women offered to come up and get my shopping. It's wee things like that. With the lassies and the staff - nothing's fake. You're not tossed to the side because you're just classed as an alcoholic. Somebody's taking an interest in you and they're not looking for anything from you. It's meant a lot to me."
Women Prisoners: Throw Away the Key? will be broadcast on BBC One Scotland on Wednesday 15 June, at 21;30, and for a month afterwards on the BBC iPlayer.