Scotland's papers: Car chase tragedy and 'tax havens' crackdown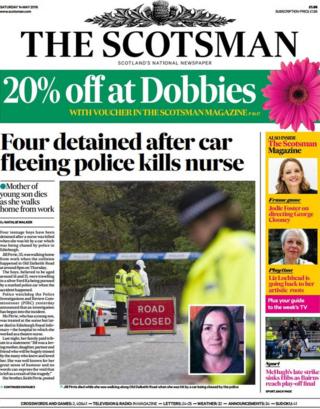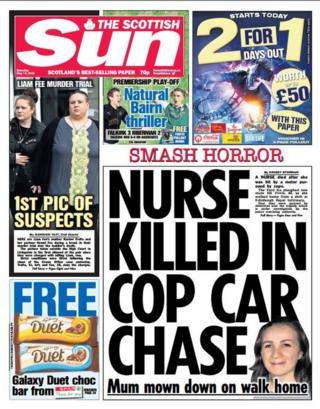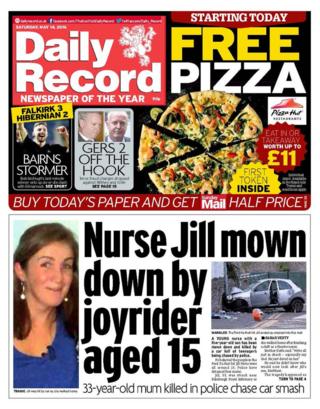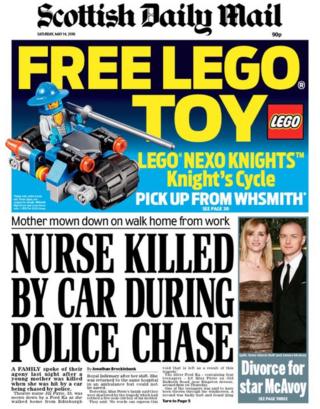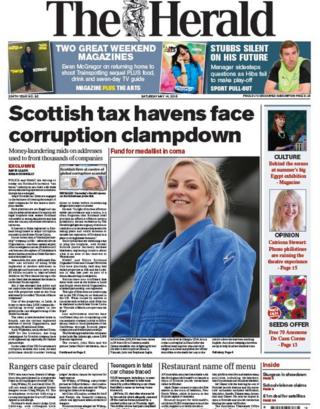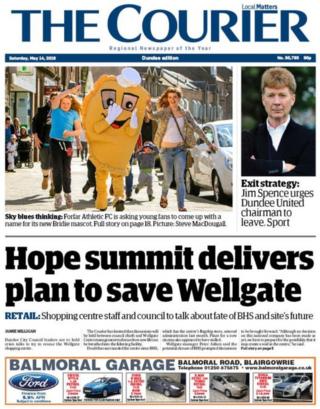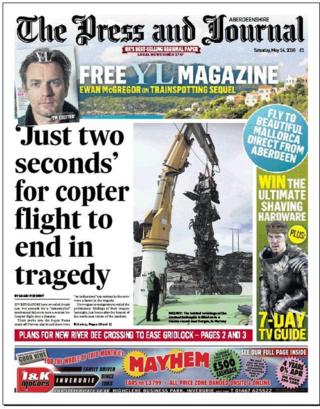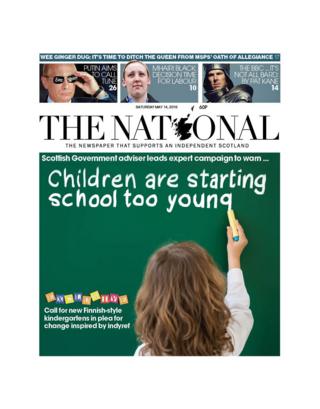 Many of the newspapers feature the case of a nurse killed in a car crash in Edinburgh.
The Scotsman says four teenage boys have been detained by police following the incident.
According to the Scottish Sun, the dead woman had been walking home from a shift at the Edinburgh Royal Infirmary.
The Daily Record claims the car involved in the crash was being driven by a 15-year-old.
The vehicle, a Ford Ka, was being followed by police at the time, reports the Scottish Daily Mail.
The Herald leads with a claimed exclusive about a crackdown on money-laundering operations in Scotland.
A plan to "save" the Wellgate shopping centre features on the Dundee edition of the Courier.
The Press and Journal says that a North Sea helicopter which crashed in Norway suffered a failure which brought it down in just two seconds.
A campaign to raise the age at which children start school features on the front page of The National.