MSPs back second home charge plan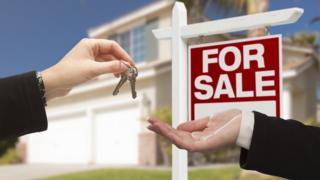 An extra charge for buy-to-let properties and second homes has been supported by MSPs.
Holyrood's Finance Committee backed a new supplement of 3% of the total price of properties over £40,000.
But it has called for a number of exemptions to the charge, and for its impact to be closely monitored to ensure it is fair.
The supplement was announced Finance Secretary John Swinney as he unveiled his draft budget.
Mr Swinney said the aim was to ensure opportunities for first-time buyers "are as strong as they possibly can be".
Unintended consequences
Mr Swinney's move followed a similar decision by Chancellor George Osborne in November's UK Autumn Statement.
The supplement will be paid on top of the existing Land and Buildings Transaction Tax (LBTT), which replaced UK stamp duty last April.
The committee said the charge should be reviewed after its introduction to ensure it did not have any unintended consequences.
Members had heard warnings that the supplement could push up rents in the private sector as the additional cost is passed on to tenants.
They also heard evidence that the supplement, to be paid on top of the new land and buildings transaction tax (LBTT), could deter investors, exacerbate property shortages and disadvantage first-time buyers.
The committee said it wanted a grace period to allow time for a previous property to be sold and the introduction of a relief when six properties or more are bought together, as well as for registered social landlords, local authorities and student accommodation.
It also asked the Scottish government to consider the possibility of ring-fencing revenues to support housing investment or initiatives such as help to buy.
'Additional costs'
Committee convener Kenneth Gibson said: "While the committee is supportive of the bill's aim to support first-time buyers' entry into the property market, there are a number of areas that we wish to see addressed as the bill progresses through parliament.
"The committee heard concerns, for instance, about the impact on people who rent, whether through choice or necessity.
"The Royal Institution of Chartered Surveyors has suggested that the supplement could lead to a rise in rents as additional costs are passed on to tenants.
"We feel that the support given to first-time buyers must not be at the expense of those people who rent their homes."
The committee has raised concerns about the lack of time available for parliamentary scrutiny of the measure.
Mr Gibson added: "I agree that it is far from ideal, however this is a problem that I would expect to occur with greater frequency as the parliament assumes more powers and the Scottish government responds to decisions made by the UK Chancellor that impact on Scotland."