July 'almost twice as wet' as normal in parts of Scotland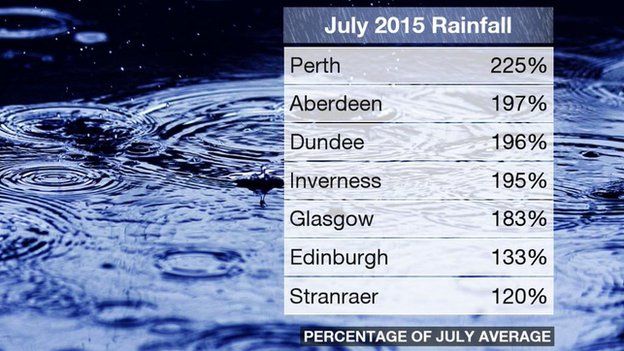 Parts of Scotland have seen almost double their normal July rainfall.
In a month that has seen summer flooding, preliminary stats show some areas nearing 200% of their average.
Perth has hit 225% so far, while Aberdeen, Dundee and Inverness are way above where their rainfall figures should be.
BBC weather presenter Christopher Blanchett said this week's rain should slowly clear for a slightly improved Wednesday and Thursday.