Scientists call for action on resistance to antibiotics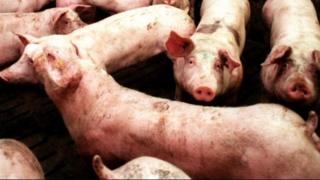 Scientists at the University of Edinburgh are calling for urgent co-ordinated action to tackle the problem of growing resistance to antibiotics.
They said the problem is partly caused by the huge amount of antibiotics used in farming.
The scientists have argued that action similar to that taken to resist global climate change should be implemented.
The report has been published by the Royal Society.
It said industrial agriculture relies heavily on the widespread use of antibiotics to improve animal health, welfare and productivity.
In Europe, its usage is particularly high in intensive farming such as pig and poultry.
However, there are few studies on what threat this poses for human health or on alternatives to current drugs yet there is significant evidence of human resistance to antibiotics.
Prof Mark Woolhouse, a professor of infectious disease epidemiology at the University of Edinburgh, said international co-operation has resulted in targets being set for reducing the factors causing climate change.
He argued similar action was now needed to cut antimicrobial resistance.