Campaigners to appeal 'named person' judgement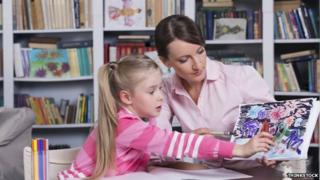 Campaigners who legally challenged plans to appoint a "named person" for every child in Scotland are to appeal a judge's decision to dismiss the case.
In January, a petition for judicial review of the Scottish government proposals was rejected.
The No to Named Persons (NO2NP) group said it will continue its fight against the legislation.
The Scottish government says the plans would help vulnerable children and families in need.
The measures are contained in the Children and Young People (Scotland) Act 2014, and are due to come into force in 2016.
Human rights
Each child under 18 will be assigned a "named person", such as a teacher or health visitor, to ensure their welfare.
A three-month consultation is being carried out into the guidance on how the scheme will work.
NO2NP, a coalition of charities and individuals, have argued that the policy breached human rights law and lodged a petition for the judicial review of the legislation.
But in a judgement issued at the Court of Session, Lord Pentland said the case "fails on all points".
A new motion has now been formally lodged at the Court of Session asking a panel of three judges to consider the proposals again.
A NO2NP spokesman said: "We are now more convinced than ever that this legislation is wrong for children, wrong for families and wrong for Scotland.
"The legislation has been a muddled mess since its inception and the concept has always been confusing.
"We're confident that our grounds for appeal are strong and we have wonderful backing from ordinary mums and dads outraged by this imposition into their family lives."
Early intervention
The Scottish government said it would be defending the appeal.
A spokesman said: "Last month the court rejected the petition on all four grounds and ruled it did not contravene ECHR rights or EU law.
"The ruling also found that the Named Person service was developed carefully over more than a decade with extensive input and wide support from experts and encourages professionals to work together.
"It also recognised that through prevention and early intervention, the service seeks to put the best interests of every child at the heart of decision-making."
Scottish Conservatives young people's spokeswoman Liz Smith said she was not surprised by the legal challenge.
She said: "The more that parents hear about this legislation, the more they are concerned that it undermines family life and takes resources away from our most vulnerable children."