Habitat improvements for Kinneil nature reserve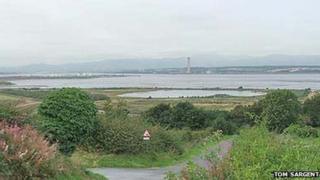 Habitat improvement works have started at the site of a former colliery which is now a nature reserve.
Over the next four years the woodland at Kinneil Nature Reserve in Bo'ness will be pruned and thinned.
Large areas of grass will be left uncut in order to encourage wildflowers and attract insects, especially bees.
The woodland was planted when the Kinneil Colliery and other industrial buildings on the site closed in the 1980s.
The site became a nature reserve in 2013 after almost 200 years of being used for heavy industry.
Councillor Adrian Mahoney, Falkirk Council's spokesman for Culture, Leisure and Tourism, said: "The woodland in the reserve was planted in the 1980's on spoil material from Kinneil Colliery.
"Since then the trees have grown well but now need to be thinned so those that remain have more space to grow. The site is also very exposed and some of the larger trees, particularly the pine, are beginning to blow over.
"Over the next four years trees in eight different areas are to be coppiced to encourage smaller, multi-stemmed trees to grow. These will be more resistant to being blown over.
"In the most exposed areas the pine trees will be felled and the timber left to decay. This will provide a home for fungi and insects that live in rotting wood."
Once the trees have been felled, members of The Friends of Kinneil group will plant woodland shrubs and wildflowers to provide food and nesting sites for birds and mammals.
Friends of Kinneil have co-ordinated the work along with Falkirk Council as part of the Inner Forth Landscape Initiative. They received funding from the Heritage Lottery Fund, Falkirk Environment Trust and Falkirk Council.