Are Holyrood's ding dong days over?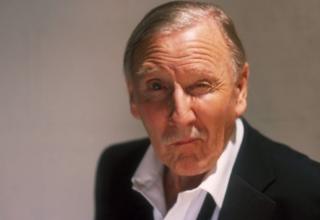 And then the questions start. Part of the joys of government. The first one confronting Nicola Sturgeon?
Do you, "solemnly, sincerely and truly declare and affirm that you will well and truly serve Her Majesty, Queen Elizabeth, in the office of first minister of the Scottish government?".
That's the sort of discourse which passes for standard conversation in the Court of Session. Ms Sturgeon bowed solemnly in response, with her husband Peter Murrell gazing proudly from his seat on the ancient benches.
After administering the oath, the Lord President, Lord Gill, added a few words, wishing her well in dealing with the "arduous responsibilities" which lay ahead.
It was a deft contribution by Scotland's most senior judge - simultaneously concluding the inevitably strict formalities of the ceremony itself while still stressing the onerous nature of the post secured by the oath.
And next? More questions, of course. At Holyrood. One of Nicola Sturgeon's "arduous responsibilities". Weekly in this case.
The new first minister sought to lighten the load a little by urging consensus on all sides - or at least a common endeavour in seeking solutions to commonly discerned problems.
This was not an accidental aside but a clearly calculated strategy.
Ms Sturgeon noted that she would eschew the "usual defensive ding dong" of political insult. But, perhaps inspired by her visit to the Court of Session, she quickly lodged a caveat. (Her legal training still comes in handy.)
The caveat? That she might have to rely upon political knockabout at some point in the future. Ding, dong, as Leslie Phillips would say. (Ask your parents. Or grandparents.)
For today, only, Ms Sturgeon's opponents seemed prepared to join in the consensus game. (Ping pong?) Either that or her pitch was effectively delivered - which it was. Or indeed both.
Labour's Jackie Baillie delivered a potent challenge on the notably difficult subject of medication, specifically cancer drugs.
She told a story of a drug available in Edinburgh, but denied to a patient in Glasgow. The health secretary, she said, had promised action but so far to no avail.
Ms Sturgeon's reply was astutely blended. She noted, variously, that this was a particularly challenging problem, one calculated to keep ministers awake at night.
That the Scottish government had sought to make improvements, that it was impossible to guarantee that every patient would get every item of medication they sought, that the FM was happy to meet clinicians, patients and others.
And, finally, that Ms Sturgeon was decidedly open to ideas from any source in Parliament. Ms Baillie will take up that offer of talks - as will Richard Simpson, himself a medic, who offered advice from a sedentary position.
Ms Sturgeon took a similar tack with Ruth Davidson of the Tories (who pursued an effective argument about early release from prison) and to Willie Rennie of the Liberal Democrats who wanted justice policy more generally to be reformed.
I lost count of the number of meetings or consultations offered by Ms Sturgeon. No doubt, these were being assiduously logged by her civil service team at the back of the chamber. The FM's diary will be filling up.
Still with Mr Rennie, he demanded the departure of the Justice Secretary Kenny MacAskill.
Now, Mr Rennie has form here. He has pressed for Mr MacAskill's sacking on numerous occasions.
In this regard, he resembles Cato the Elder, the Roman statesman who ended almost every speech by declaring "delenda est Carthago". (Carthage merits destruction.)
Our modern day Cato believes he will get his way. Indeed, he suggested that Mr MacAskill was definitely destined for the exit door in Ms Sturgeon's Cabinet reshuffle. She might, opined Cato, dump the justice policies too.
Ms Sturgeon defended the government's approach. It had resulted, she said, in record numbers of police officers and record low rates of crime.
Shortage of time, no doubt, prevented her from rising to the jibe about the justice secretary.
Amid the search for cross-party agreement, competition is still alive. Goaded by Cato's intervention, Labour said that one ministerial scalp was insufficient.
Alex Neil and Michael Russell should go too. Ms Sturgeon, I feel certain, will make her own choices in her own way and for her own reasons.
Consensus goes only so far.