'People's panel' to rule on school closures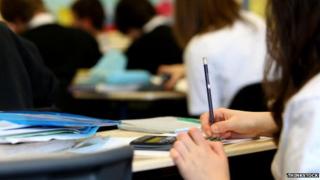 The Scottish Government is looking for people to sit on a new national panel which will rule on school closures.
The panel will be able to overrule decisions by councils to close schools if the correct process was not followed or if the information the decision was based on is wrong.
At the moment, ministers have the power to call in decisions by councils to close schools.
The new system would take the final decision out of politicians' hands.
The panel - of about 10 people - would look at school closures referred to them by ministers.
The government is now inviting applications from people who want to sit on the body, with work due to begin next year.
The change was brought in through the Children and Young People Act. Education secretary Mike Russell has argued the new legislation strengthens transparency.
He said: "I would encourage people from all professions and backgrounds to apply for these positions and, while knowledge of the education sector or regulatory systems would be of benefit, full training will be given to all panel members.
"Clearly, local authorities are best placed to consider how to deliver services across their communities and sometimes it is necessary to close a school.
"However, the new legislation strengthens and increases transparency in these far-reaching decisions, and the School Closure Review Panel has a very important role to play."