Scotland snapped from International Space Station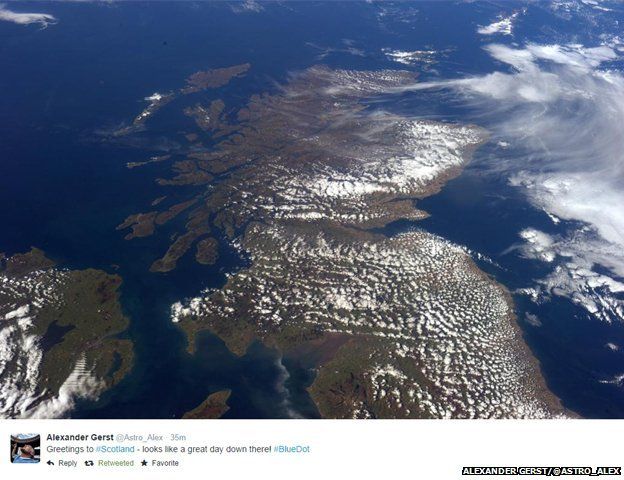 A German astronaut has tweeted a picture of Scotland taken from the International Space Station as it passes over Europe.
Alexander Gerst is a European Space Agency geophysicist and a volcanologist spending six months on the ISS.
His Blue Dot mission includes experiments to help prepare for greater human exploration of the Solar System.
Gerst tweeted from the ISS: "Greetings to #Scotland - looks like a great day down there! #BlueDot"
His mission is called Blue Dot after US astronomer Carl Sagan's description of Earth as "a pale blue dot" on a distant photograph taken by Nasa's Voyager.
A week ago Gerst took part in a six-hour spacewalk outside the ISS carrying out repairs and maintenance.
Related Internet Links
The BBC is not responsible for the content of external sites.