Road safety bid to cut child death rates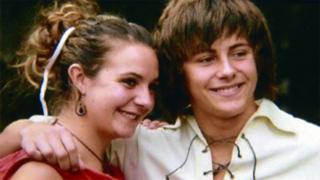 Restrictions on licences for new drivers and 20mph limits in built-up areas have been proposed as ways to cut child deaths in Scotland.
Between 350 and 450 Scottish children die annually from avoidable causes.
It means they are at a higher risk of premature death than their Western European counterparts.
The Scottish government has welcomed the research from the Royal College of Paediatrics and Child Health (RCPCH).
The college said about 28 teenage lives could be saved every year if mortality rates matched England.
The majority of deaths occur in children under one year old, with the second largest number of deaths occurring in the 15-18 age group.
Matthew De Busk, 17, died at the wheel of his car just five weeks after passing his test.
"His last text message to me said, 'Don't worry, mum, I'm a safe driver'," said his mother, Dorothy De Busk.
Matthew died when the car he was driving skidded and hit a tree.
"It was lack of experience," added Mrs De Busk. "I feel that if they were licensed in stages, or there were restrictions on how many people they could take into the car, that would reduce the danger."
The RCPCH's report on child mortality found an average of 34 young drivers (aged 17 to 25) are killed each year on Scotland's roads, accounting for a third of all fatal crashes involving car drivers.
Children are also killed as passengers, pedestrians and cyclists. On average, between 2009 and 2013, there were two pedestrian fatalities, one cyclist fatality and two car fatalities each year.
It also found that smoking is one of the most important preventable risk factors affecting unborn and newborn children.
'Bold policies'
Over 11,000 Scottish babies are affected by their mother's smoking, and 20 babies die because of it.
Young mothers are more likely to smoke during pregnancy, and children born to young mothers are at a higher risk of all kinds of preventable deaths.
The RCPCH is calling for "bold public health policies" to cut avoidable deaths. These include:
20mph speed limits in built-up areas
Graduated licensing schemes for novice drivers
Training for frontline medical staff so that they recognise a sick child at the earliest opportunity
Training for teachers on how to administer medicines and healthcare
Evidence-based health programmes and sex education in all schools
The RCPCH says children living in deprived areas are at significantly higher risk of harm.
Suicide rates in children are more than three times higher in the most deprived areas than in the least deprived.
"We must look to international best practice for policies that have shown to reduce fatalities," said the RCPCH's Officer for Scotland Dr Peter Fowlie.
'Better healthcare'
He suggests "graduated licensing schemes, reduced speed limits and streets that are safe for cyclists".
"Without doubt, some of these deaths can be prevented by better healthcare - swifter treatment and doctors being able to spot a seriously sick child early and ensuring they get the right care," said Dr Fowlie.
"We need to see some practical policies in areas such as improving education for young mothers on the dangers of smoking during pregnancy and raising awareness of the benefits of breastfeeding."
A Scottish government spokeswoman said: "The death of a child is always a tragedy and so we welcome any research that can support our work to help prevent future deaths.
"The Royal College of Paediatrics and Child Health was represented on a working group that looked at the issue of preventing child deaths and we continue to value their input."
She added: "Our support of the introduction of a graduated driver licensing scheme in Scotland is well-documented and we continue to call on the UK government to either devolve responsibility over this matter to the Scottish Parliament or take UK-wide action."