Warning over protecting online assets after death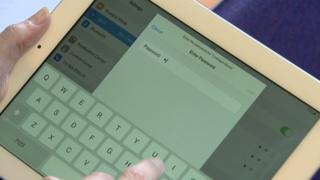 A leading legal firm has urged people to ensure information they store online can be accessed by their families after they die.
More people are now banking, shopping and socialising via the internet.
Lindsays Solicitors have highlighted the need to leave a record of passwords.
The firm said this would protect a person's digital legacy and allow relatives to access their online assets.
We can store photographs, have a social life and create bank accounts which leave no paper trail.
Traditionally bank accounts would have passbooks which would lead executors to the account, but with online banking there is no such thing.
Some families do not even know online bank accounts exist, leaving executors and lawyers to do detective work with the potential for beneficiaries to be out of pocket.
And it is not just financial problems that can arise.
Social media presents a raft of new questions. Who takes control of these accounts? Do you maintain an online presence in the form of a memorial, or exercise the right to be forgotten?
Sites like Facebook and Instagram can become a focus for the sharing of memories but would that have been what the deceased would have wanted?
For the families left behind it can be a comfort, for others, deeply upsetting.
Dorothy Kellas, a partner at Lindsays Solicitors, says it would be best if wishes could be made known a long time in advance.
"Most people don't know they're going to die and therefore it happens and you're maybe not planning for it," she said.
"I think, generally speaking, just making people aware of what you would want to happen whether you want to have things memorialised or whether you want to have posts going out after your death is really useful to know.
"It's a difficult thing to have a conversation about so writing it down somewhere is the obvious thing to do".
Ms Kellas believes a will is the best place to make that record.
"Make a will, and that applies whether your assets are traditional or digital because making a will appoints your executor, so giving someone authority to deal with matters after you've died.
"Also within your will you can give an indication of what you want to happen so you're not leaving it up to your friends and family to make that decision for you".
A few years ago Ms Kellas did not deal with any cases involving online assets and digital legacies - now there are many.
She expects this area of law to grow further as people increasingly live their lives online.